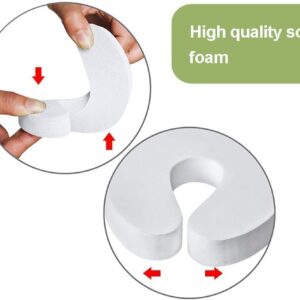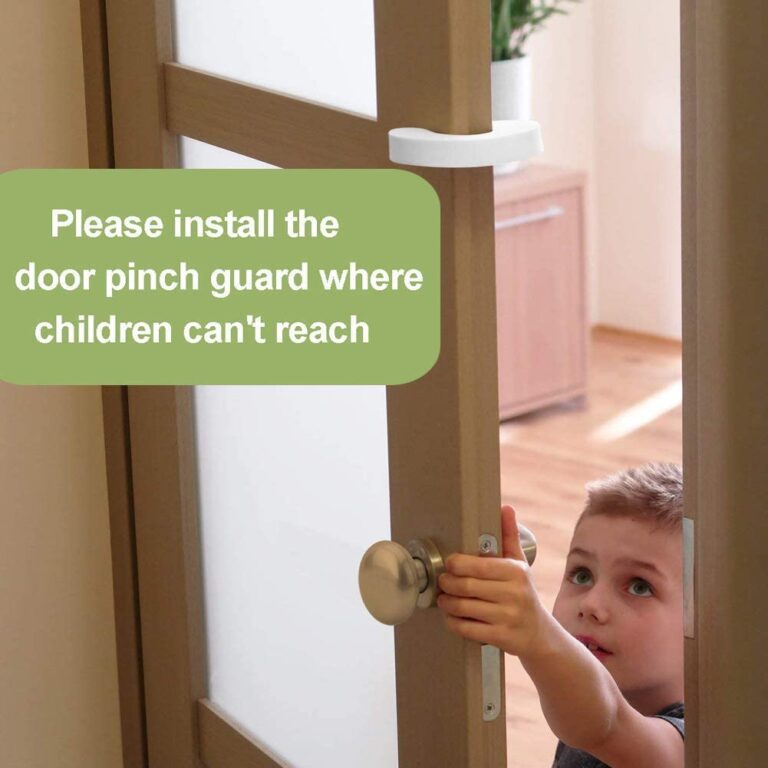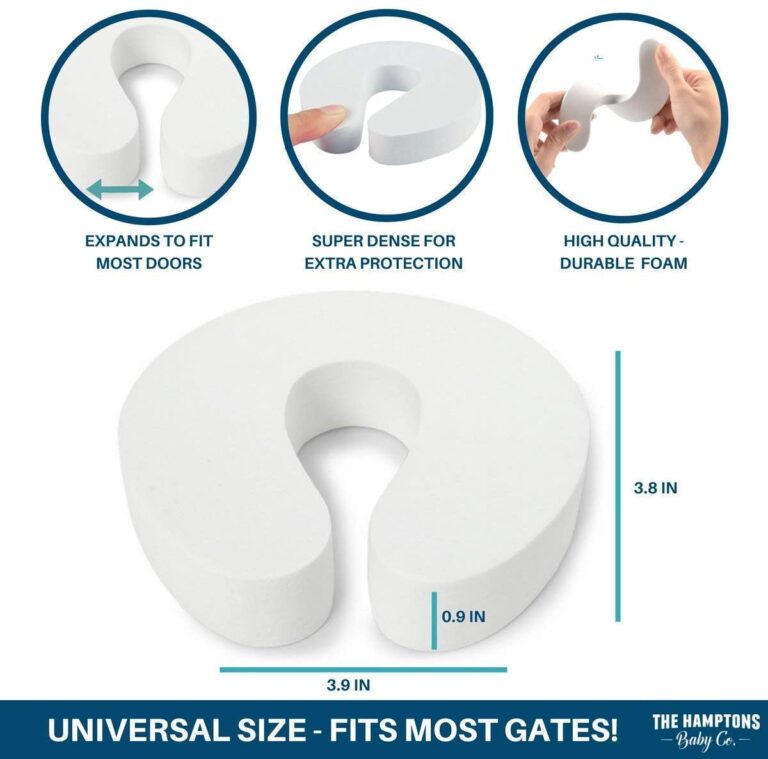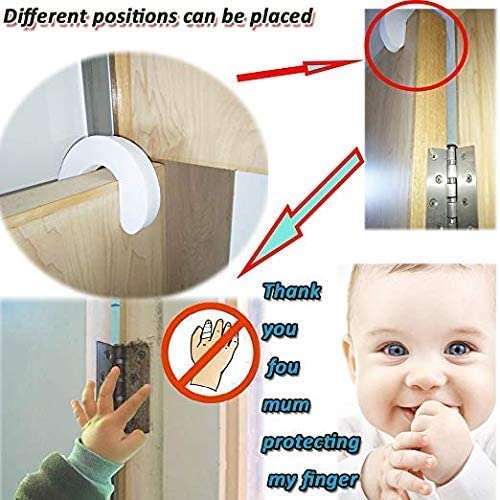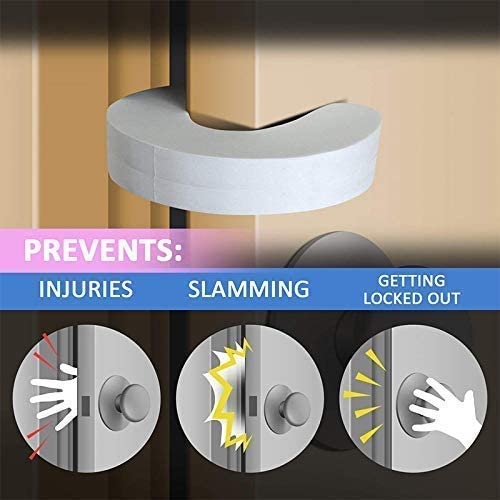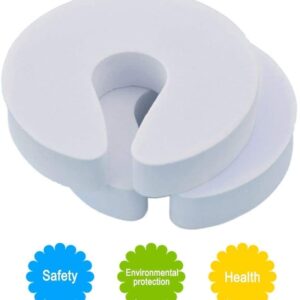 [Upgrade] BYETOO (6 Pack) Finger Pinch Guard,Baby Proof Door Stopper,Protect Child Fingers with Soft Foam Guard,Prevent Finger Pinch Injuries,Slamming Door,Child or Pet from Getting Locked in Room
Product Description
Colour: 2019 Upgrade
Why do you need it
When the door suddenly closes,the foam door card prevents the baby's head,hands or feet from being pinched or injured.Mothers don't have to worry about getting hurt when playing outside the door.
Care For Baby
As parents, we know that baby door stopper is important in ensuring the safety and well-being of our little ones. Small children, toddlers, and crawling babies love to explore and their curiosity often lead them to objects, places, and rooms where they can get hurt.
Care For Pet
Save Your Home!
If your Cats & Dogs from Being Accidentally Locked In Rooms.Animals Get Anxiety When Stuck Which Causes Them To Destroy Your Home.
Product Information
Product Name: Foam Door Card.
Material: EVA.
Color: White.
Size: 3.7″*3.6″*0.7″,1.26″*0.7″.
Weight: 80g.
Installation Method
Pull both sides and insert them on the sides of the door or at the top of the door.
Installation location
●Installed at the top of the door,6 inches above the outer edge of the door.
●Installed on the side of the door,where the baby can't reach.