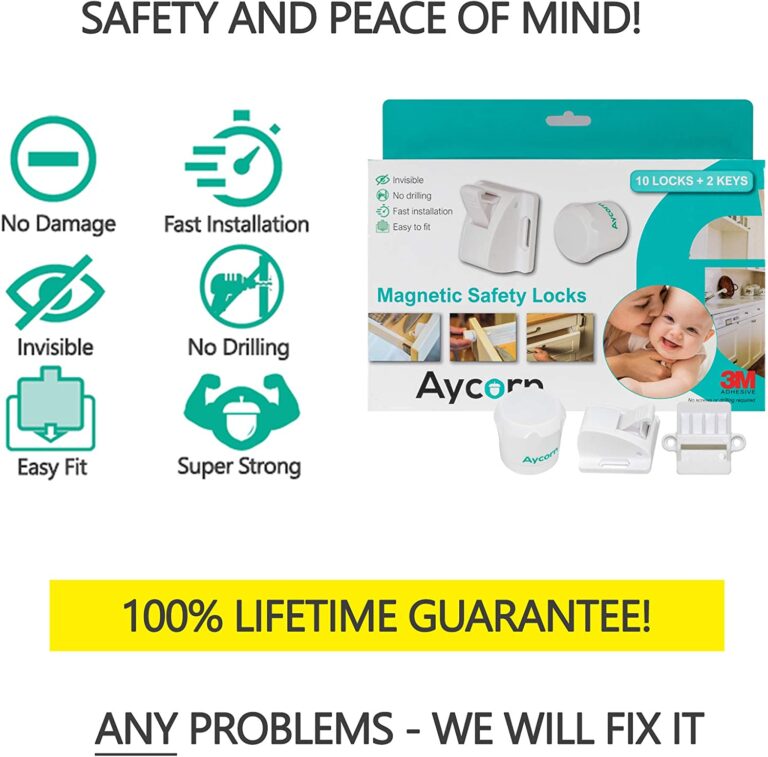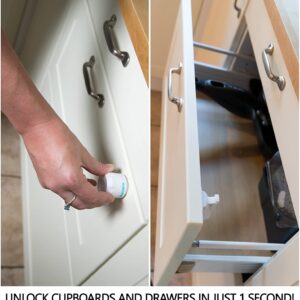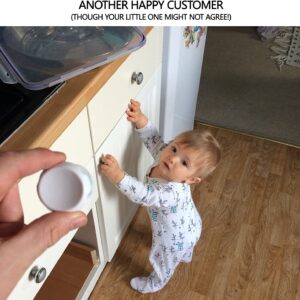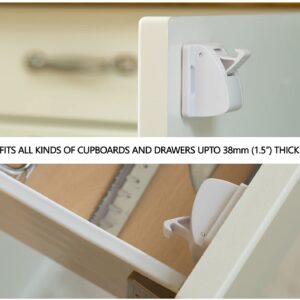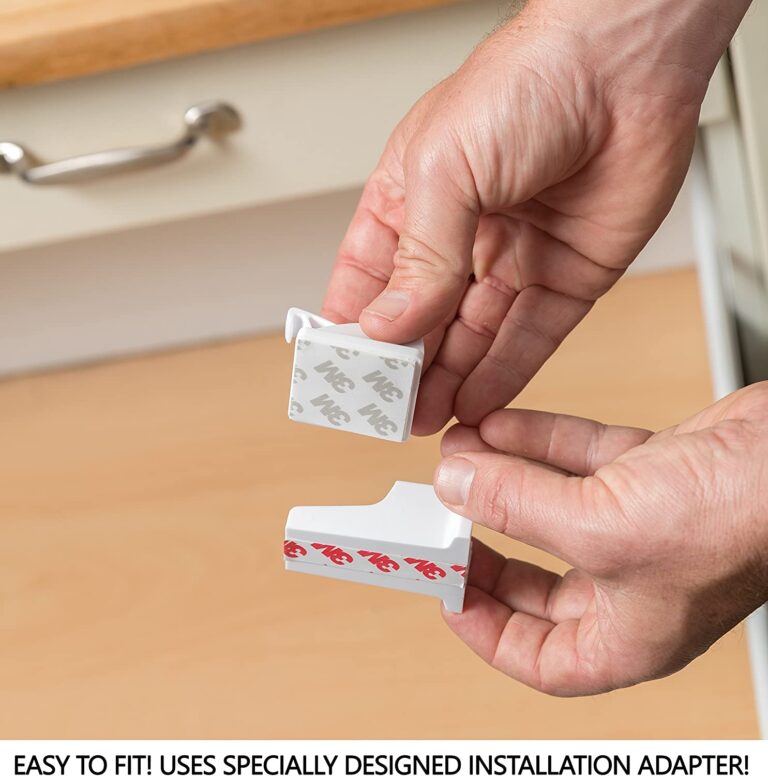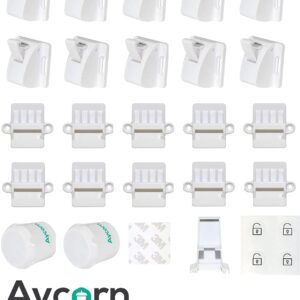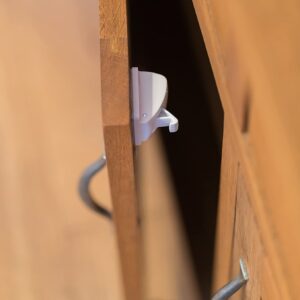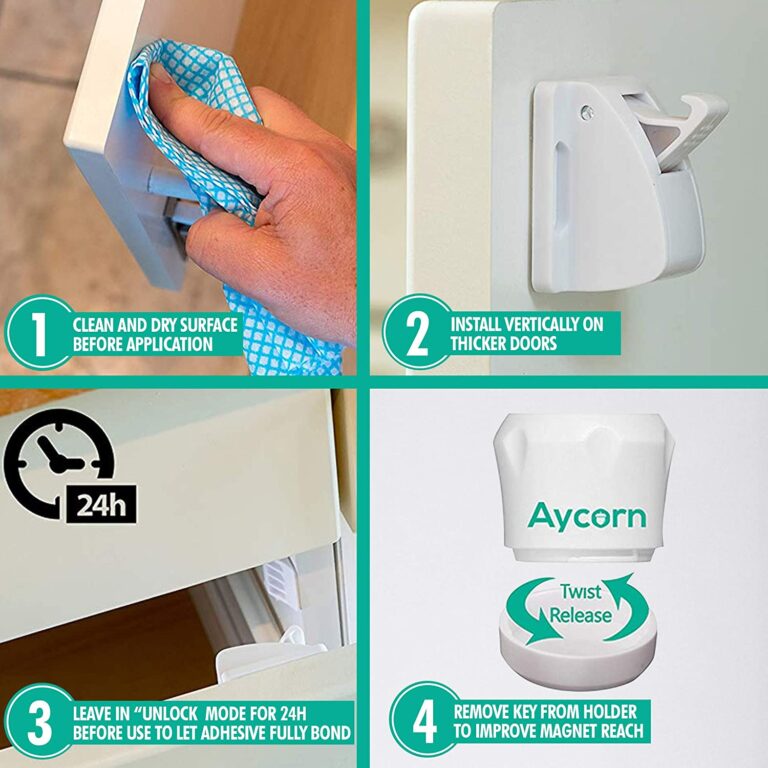 AYCORN Child & Baby Safety Proof Magnetic Cupboard Locks, 10 Locks & 2 Keys, Easy Install in Seconds, Bonus Instruction Video, Latest Design to Protect Your Kids & Toddlers, No Screws or Drilling
Product Description
---
Product Description
Are you worried about keeping your children and babies safe in the home?
Concerned they might get into cupboards and drawers and accessing dangerous items?
Then look no further than the Aycorn Child Safety Cupboard Locks!
Perfect for all kinds of cupboards, drawers and cabinets

Keeps your small one safe from dangerous items

Easy and fast to install using our unique installation adaptor

Enable / Disable function for when your little ones are not around

Extra strong adhesive 3M tape means they stay stuck!

Great value with 10 Locks and 2 Keys

Hidden when installed keeping your home looking beautiful

EU registered design patent
Why Buy Aycorn Child Safety Cupboard Locks?
Superior Design

Our special design patented solution is easier to install and use than traditional solutions:

Unique installation adaptor

Special super strong adhesive

No risk of finger pinch from moving doors

Disable function for when your little ones are not around

Peace of Mind

Aycorn products are made only from the very highest quality materials.

All locks are tested before being boxed

We only use genuine 3M adhesive – the best!

All our products are certified not to contain any harmful elements and meet all relevant EU safety requirements

Amazing Value

Each pack contains:

10 locks and 2 keys meaning you can protect even more of your house!

Spare adhesive tape in case you want to move the locks in the future

Transparent stickers to help you remember where each lock is located

Installation adaptor for simple easy fitting
Key Features Of Your Aycorn Locks
Easy Installation

Aycorn Child Safety Locks come with an installation adaptor making it super easy to fit them in seconds.

No need for a tape measure or guesswork here!

Super Strong Keys

We use extra strong magnetic keys meaning Aycorn locks work on even the thickest doors!

Our locks have been tested to work on thicknesses up to 38mm (1.5″)

Disable Function

Aycorn locks can be easily be clicked into 'Open' mode. This means you can quickly disable them if your little one is not around.

Perfect for grandparents or even if you want to leave the cupboards open when they have gone to sleep!