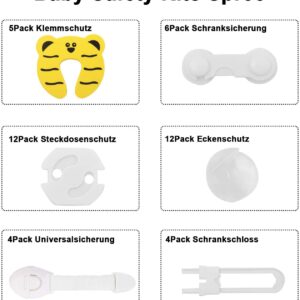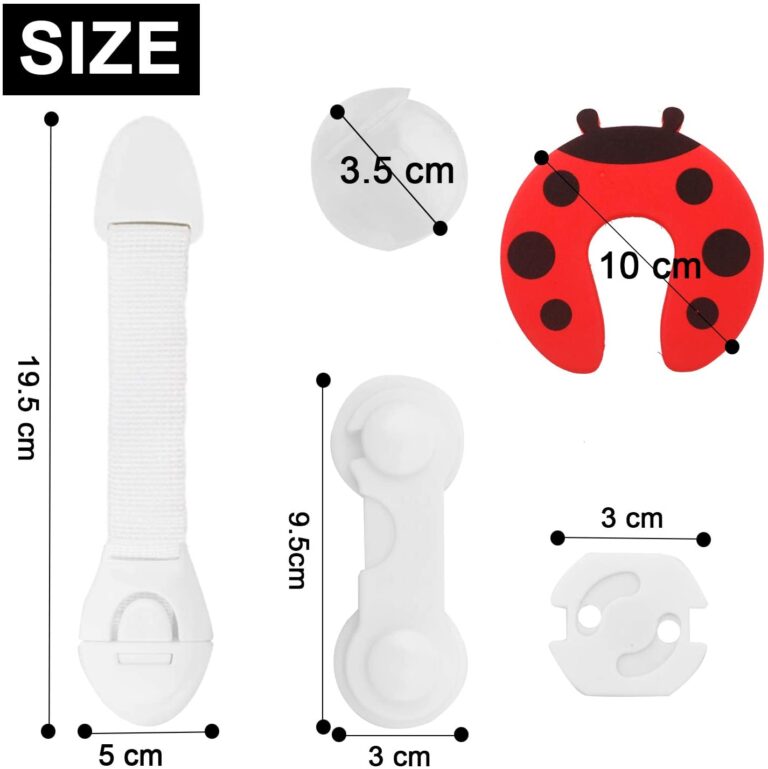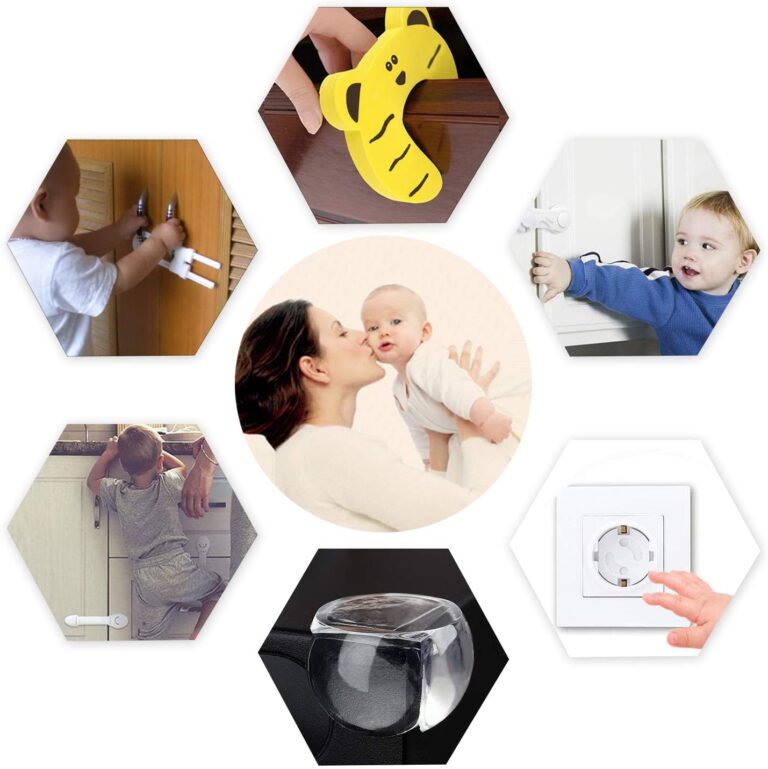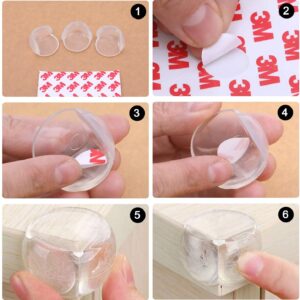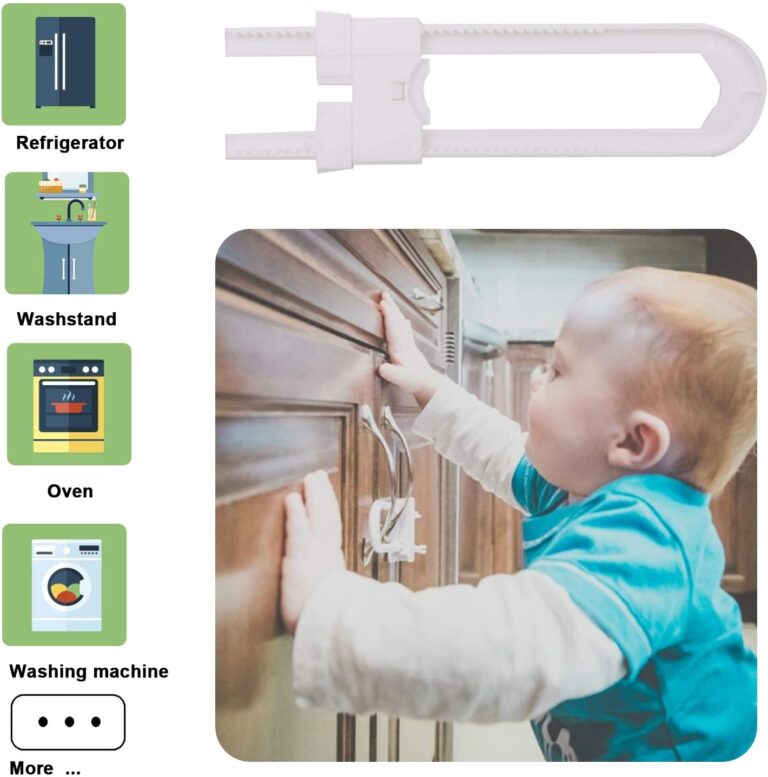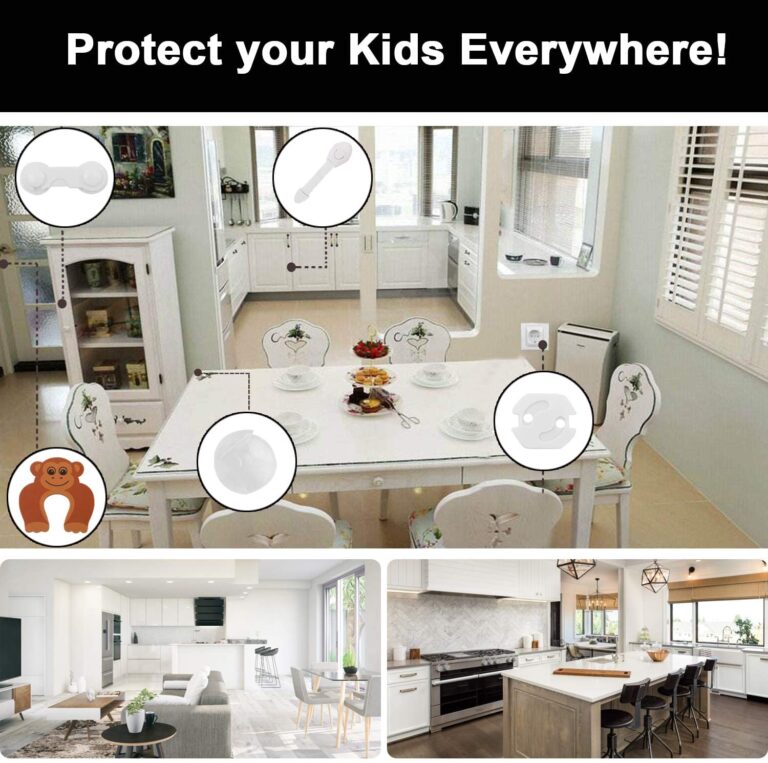 Hoiny Baby Safety Set 43 PCS Children's Proofing Kit with 12 Plug Socket Covers, 12 Corner Protectors, 6 Cabinet Locks, 4 Cabinet Locks, 5 Door Stopper Baby Safety, 4 Cupboard Straps Locks
Product Description
● ★ Child Safety Kit:Child Proofing Kit include 12 Plug Socket Covers, 12 Clear Corner Protectors, 6 Cupboard Locks And Fridge, 4 Sliding Cabinet Locks, 5 Door Stoppers Animal Designs Child Safety Finger Protector, 4 Cupboard Child Strap Locks.
● ★ Tip for use: All products are simple and do not require any tools to install. With super sticky 3M double adhesive tape, make sure that no stains are left when installation it.
● ★ Material: Baby Safety Protection Set are made of EVA, PVC and ABS materials, which are non-toxic and environmentally friendly. Protect your child's safety in all respects.
● ★ Multi-purpose: Children Safety Protection Set was used for all common furniture and equipment.eg: for drawers, refrigerators,microwaves, freezers, windows,door,dining tables, desks, TV cabinets, and other sharp corners in the houseetc.Removable at any time without residue, all products without drilling.make your baby feel more safety with his family.
● ★ Our services: We have ensured that this baby safety set meets the highest quality standards. However,If you have any questions or are not satisfied, you can contact with us at any time by email.