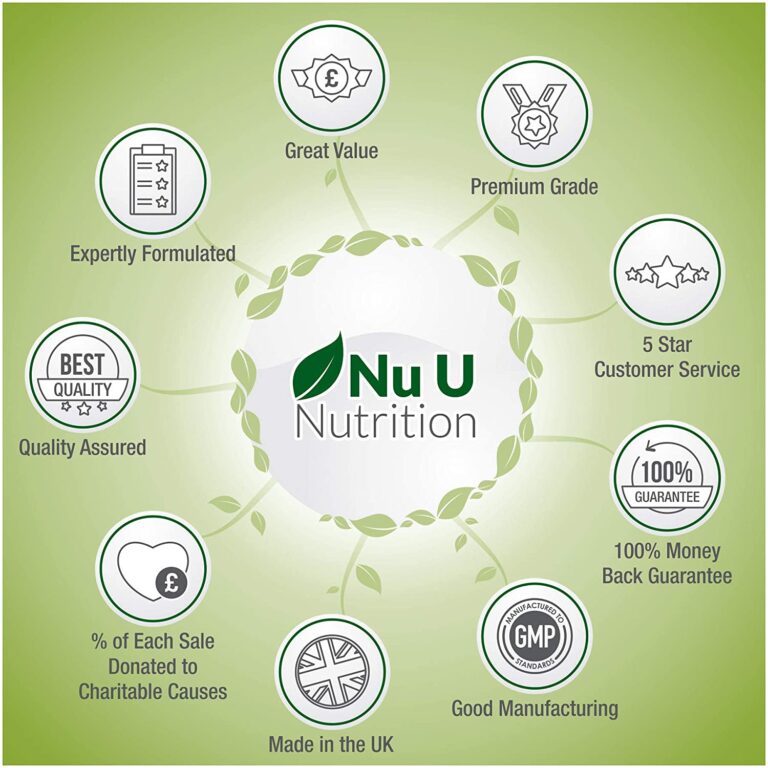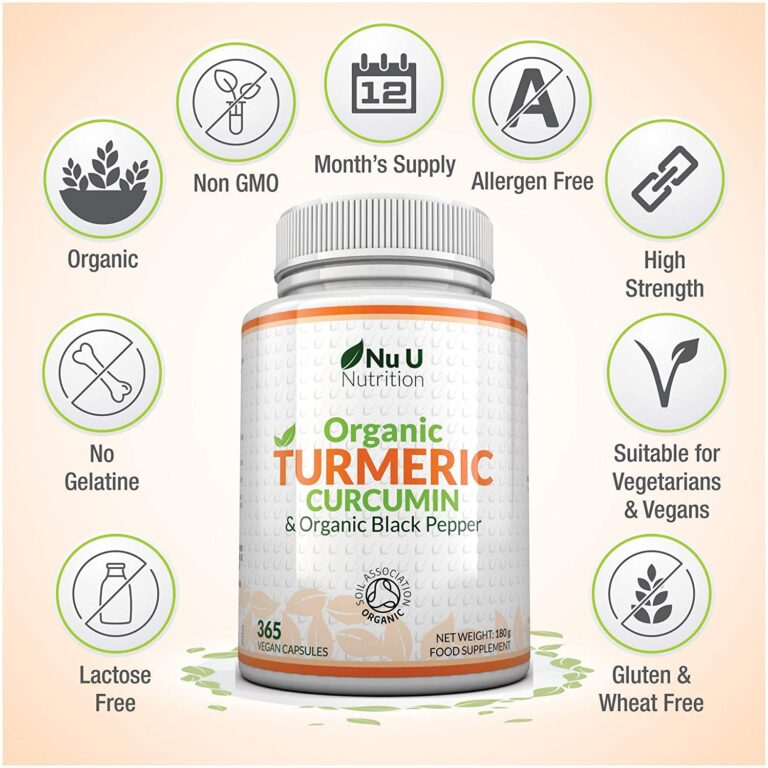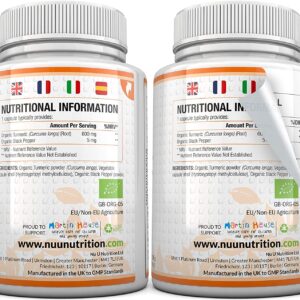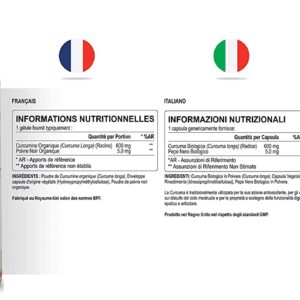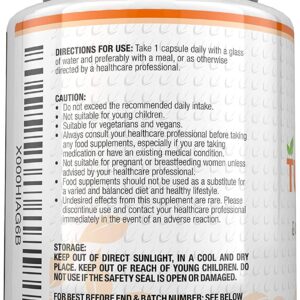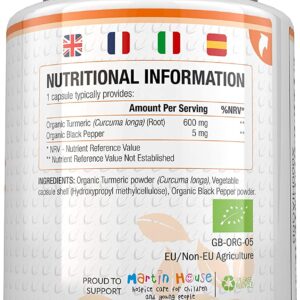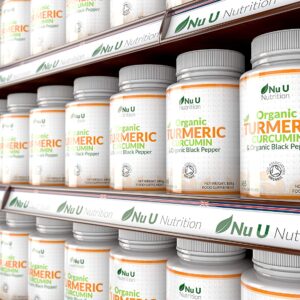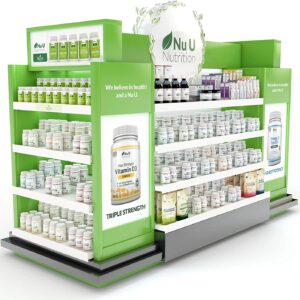 Turmeric Curcumin Organic High Strength 600mg, 365 Capsules with Organic Black Pepper | Suitable for Vegetarians & Vegans | Soil Association Certified, Made in The UK by Nu U Nutrition
Product Description
---
Product Description
Made by Professionals in the UK
Many Turmeric Curcumin supplements have been imported from other countries, including Asia and the US. Nu U Nutrition's are made RIGHT HERE in the UK so you are safeguarded by the highest standards in the world. It is FREE from milk, lactose, soya, gluten and wheat.
Best Lab Practices
We ensure every product is created using the highest quality ingredients, manufactured in only the most advanced facilities, all in the UK. We accept nothing less than complete transparency in labelling.
Our Mission
The Nu U Nutrition team have seen first-hand the beneficial effects that a balanced diet, vitamins, minerals, botanicals and food extracts can have on the quality of people's lives. We work tirelessly to identify and test the supplements that really work, then focus on making these as affordable as possible, so that more people than ever can benefit from their effects. The Nu U Nutrition team will stop at nothing to ensure all products go through extensive research and are safe for human consumption, guaranteeing the very best user experience.
Charity Donations
We donate a proportion of our profits to charity. Your purchases have allowed us to donate to Martin House Children's Hospice over the last two years, something which we are extremely proud of. We hope that together we can help you improve your health and well-being while supporting the wider community with charitable giving. It may sound warm and fuzzy, but we believe in it!
Made in the UK
Best Lab Practices
Our Mission
Charity Donations
Key Ingredients
| | | | |
| --- | --- | --- | --- |
| The demand for turmeric (a plant of the ginger family) has increased due to its natural curcumin content. Nu U Nutrition's Organic Turmeric Supplement is suitable for vegetarians and vegans and is also free of gluten, wheat, lactose, dairy and soya. | We use Soil Association Certified Turmeric with Organic black pepper. Black pepper helps absorption; without it your body struggles to absorb the full effects of the Turmeric Curcumin. | Our Turmeric Curcumin Supplements are organic turmeric and black pepper powder encased in a vegetable capsule shell, suitable for vegetarians and vegans. | Our incredible 365 capsules pack gives amazing VALUE keeping you replenished with Turmeric Curcumin for 12 months. No need to remember to reorder every month with up to 52 week supply. |