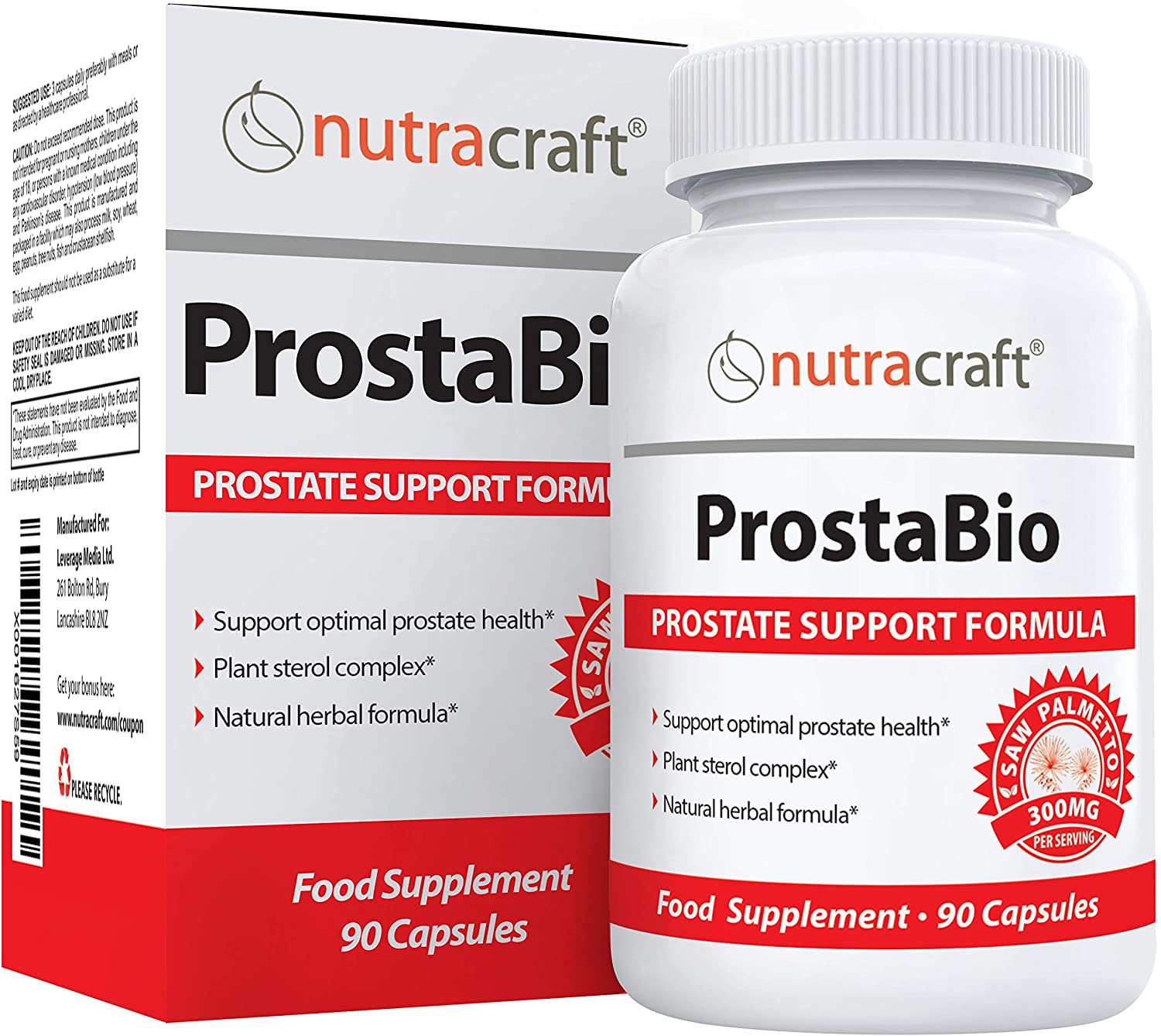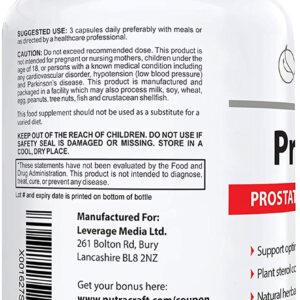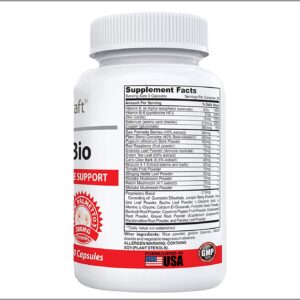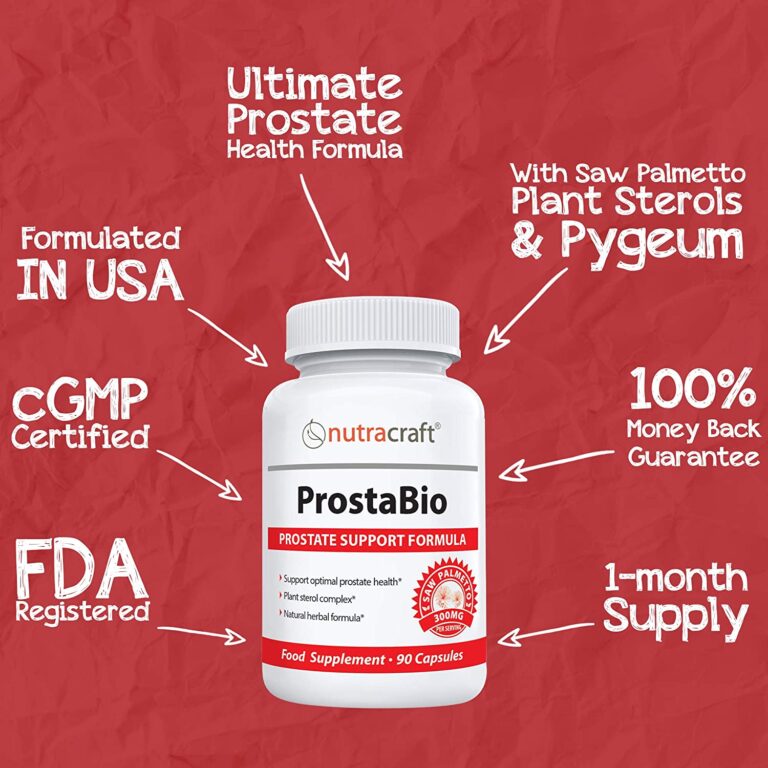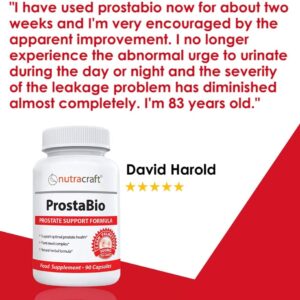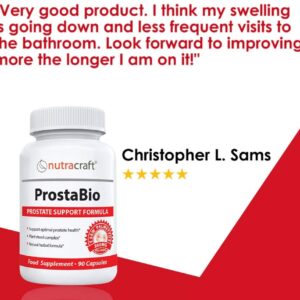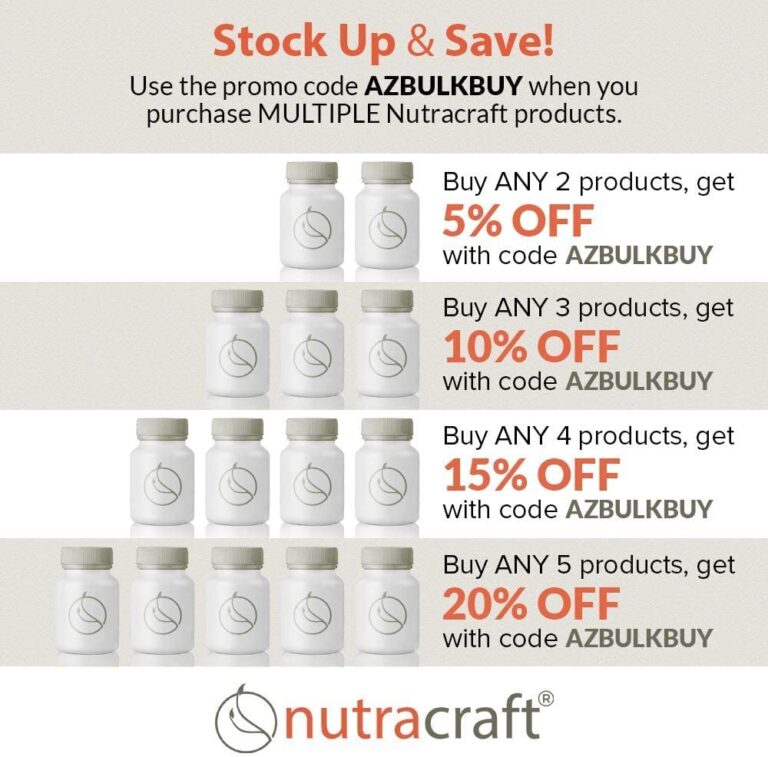 ProstaBio #1 Prostate Support Supplement – 33 Ingredient Formula to Support Prostate Health and Urine Flow – Saw Palmetto, Beta-Sitosterol, Pumpkin Seed, Nettle, Pygeum Plus Vitamins – 90 Capsules
Product Description
Product description
ProstaBio may make you feel like it works wonders. By supporting overall prostate health, you can eliminate frequent trips to the bathroom and disrupted sleep. This remarkable supplement supports healthy prostate function, with a healthy prostate you don't feel like you always have to go to the bathroom and struggle to start or just dribble when you do. With ProstaBio your quest for an all-natural prostate support is over.
The bottom line is that this product is the superior choice for prostate health.
Check out our offers above for extra savings.
Ingredients
Vitamin E, Vitamin B6, Zinc, Copper, Selenium, Saw Palmetto, Plant Sterol Complex, Pygeum Africanium, Red Raspberry, Green Tea, Cat's Claw, Broccoli, Tomato powder, Nettle, Maitake Mushroom, Reishi Mushroom, Shiitake Mushroom, Quercetin, Juniper, Uva Ursi, Buchu, L-Glutamic Acid, L-Alanine, L-Glycine, Calcium D-Glucarate, Pumpkin Seed, Burdock, Cayenne, Goldenseal, Gravel Root, Marshmallow powder, Parsley, Rice powder, gelatin, silicon dioxide and vegetable magnesium stearate