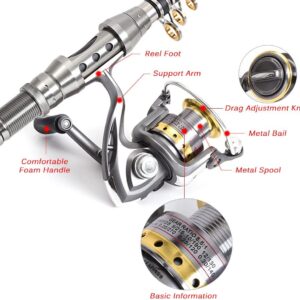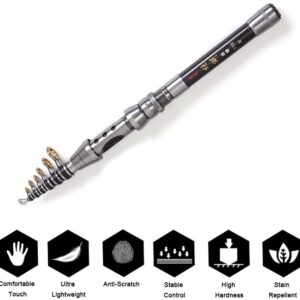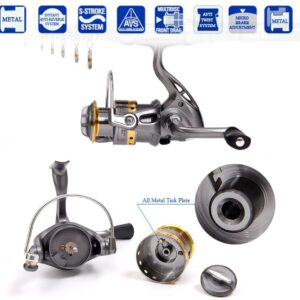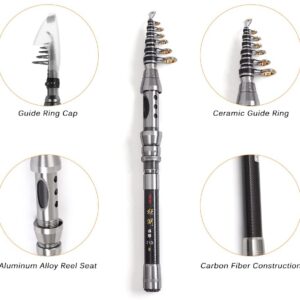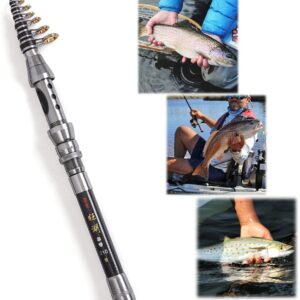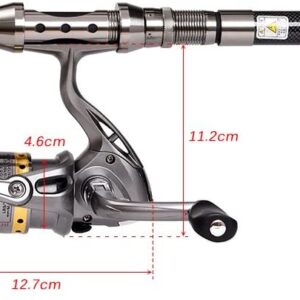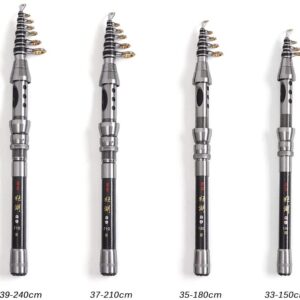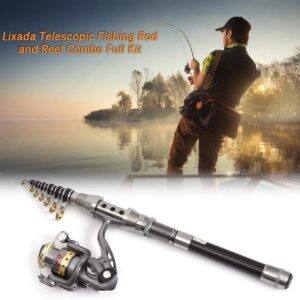 Lixada Telescopic Fishing Rod and Reel Combo Full Kit Spinning Fishing Reel Gear Pole Set with 100M Fishing Line,Fishing Lures,Fishing Hooks Jig Head, Fishing Carrier Bag Case
Product Description
● Complete Fishing Kit: 1 Telescopic Fishing Rod + 1 Spinning Fishing Reel + Fishing Bag Case + Various Fishing Lures + Fishing Hooks + 100-Meter Fishing Line + Some Necessary Fishing Accessories.
● Fishing Rod: High density carbon fiber material makes the fishing rod hard and durable. The fishing rod is telescopic and portable, very convenient to carry around.
● Fishing Reel: Deluxe spinning fishing reel is left and right interchangeable. It features durable metal spool, comfortable ABS folding handle and high-tensile graphite body with instant anti-reverse system.
● Fishing Bag Case: Fishing bag is made of anti-scratch nylon and filled with soft EVA sponge, provide your fishing tackle with all-around protection. The big capacity has enough storage space for your tackle.
● Fishing Accessories: This kit comes with 100-meter fishing line and some necessary fishing accessories, including various lures, hooks, jig heads and so on. Full kit is great for both novice and professionals. It is lightweight and portable, very convenient to carry around.