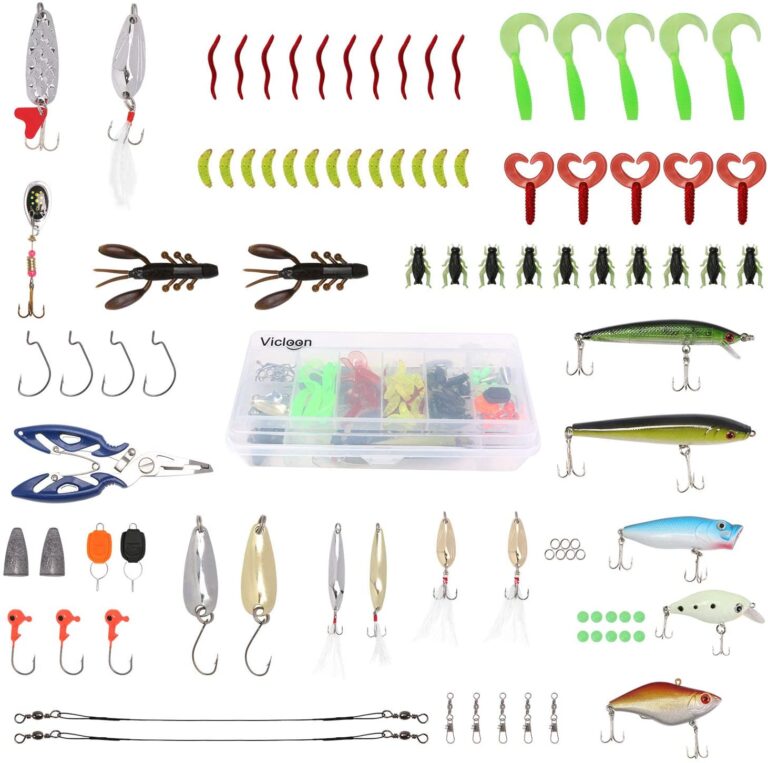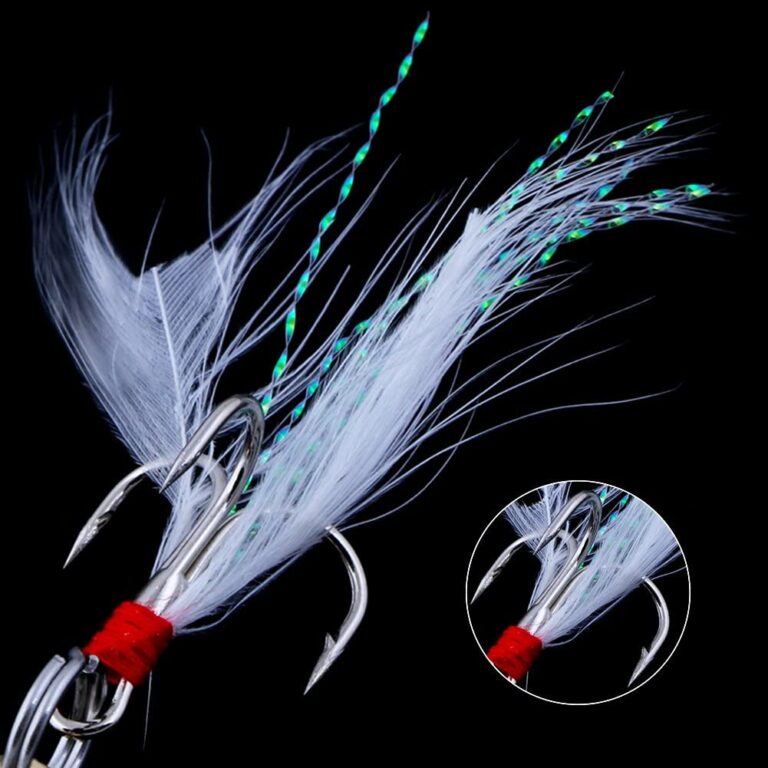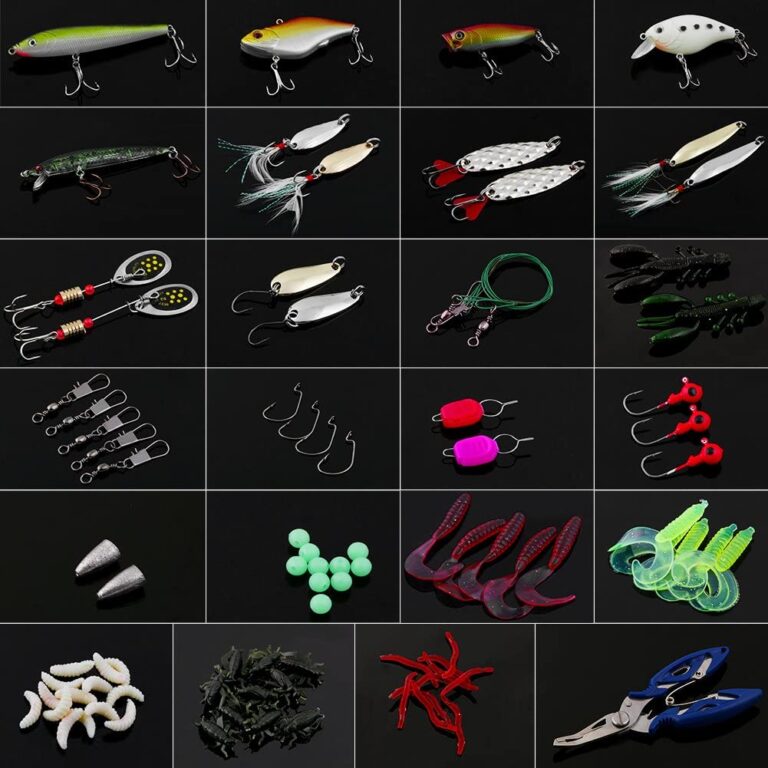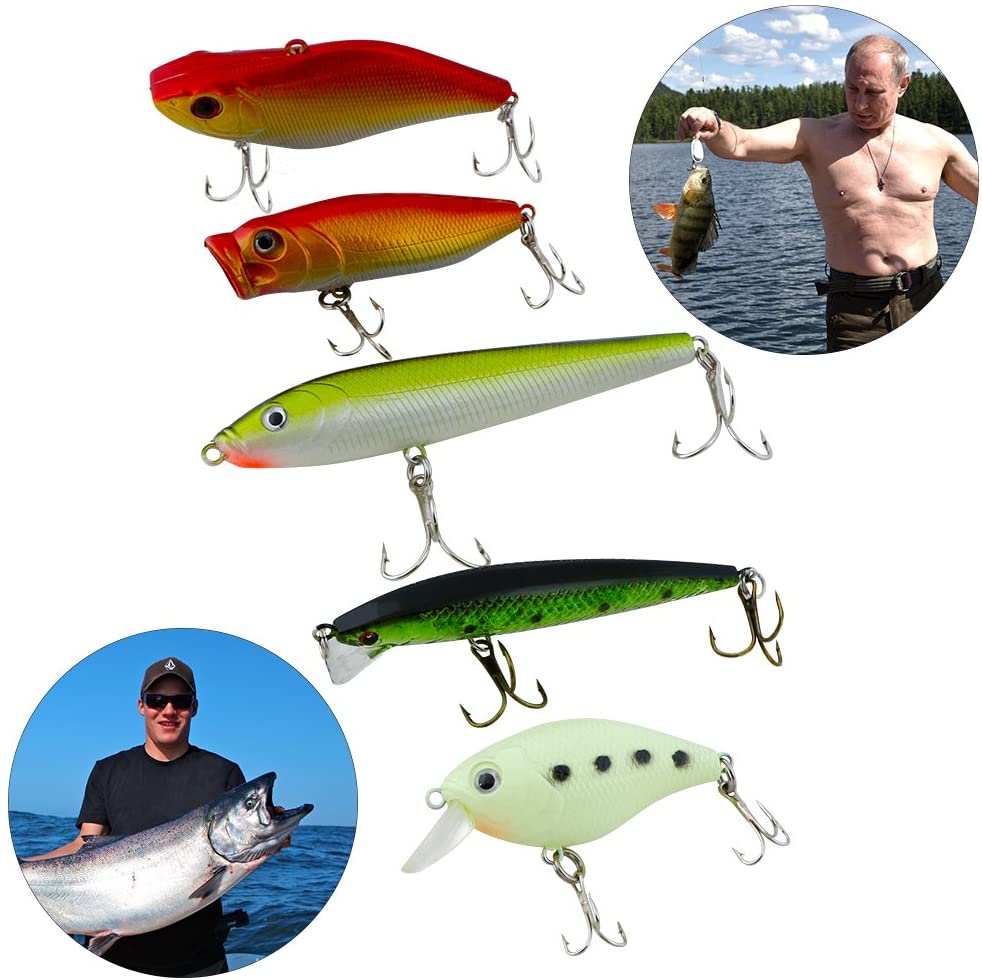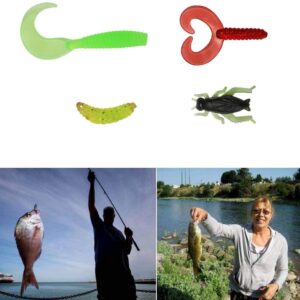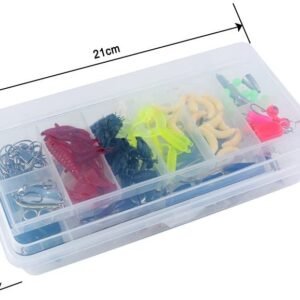 Vicloon 120 PCS Fishing Lures Mixed Including Spinners,VIB,Treble Hooks,Single Hooks,Swivels,Pliers,Leaders
Product Description
● ?【120 Accessories】Includes different kinds of lures such as hard baits,soft baits,topwater fishing lures, scissors and other accessories;
● ?【Organized 】The transparent box helps you find your fishing tackle at a glance.Separate and assorted compartments of the box to store different accessories;
● ?【Multifunction】They vary from green to red,as bright as real creatures to attract fish,the lures is suitable for river and sea fishing and all swimming layers;
● ?【Widely Used】It is suitable for any anglers from beginners to veterans;Now you can fish freely with this full mixed fishing lures packed well in the portable tackle box. You must never want to miss it;
● ?【Note】These lures do not fits for very hard rod. The color of bread worm may not be the same as the picture (randomly shipped), please feel free to contact us if you have any questions.