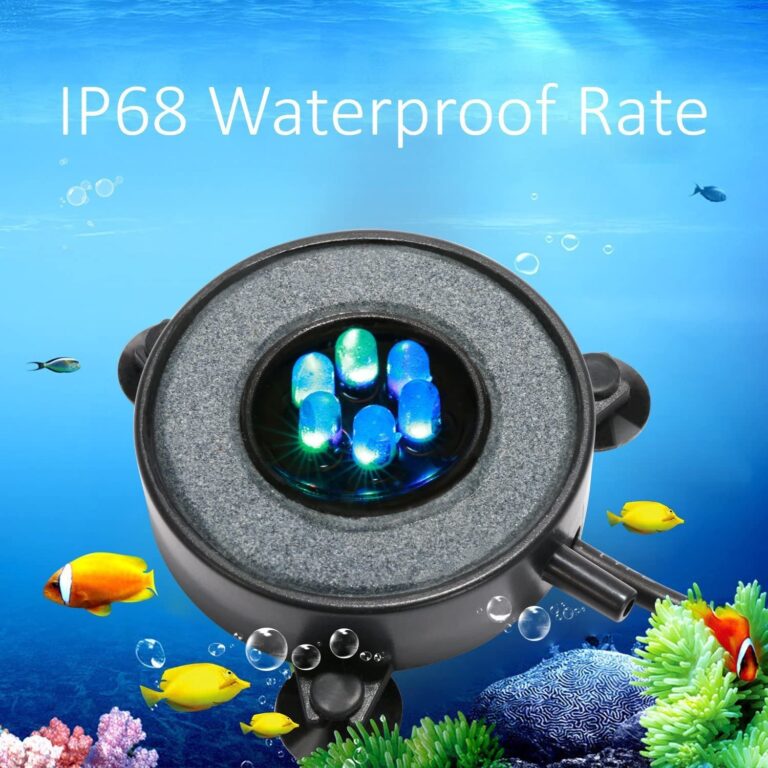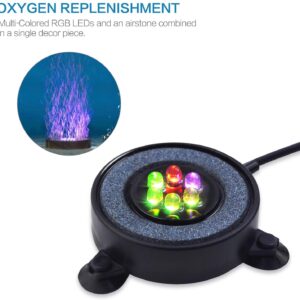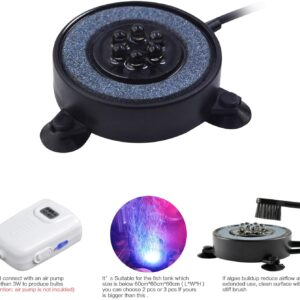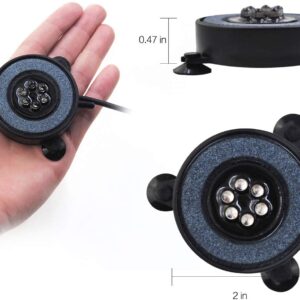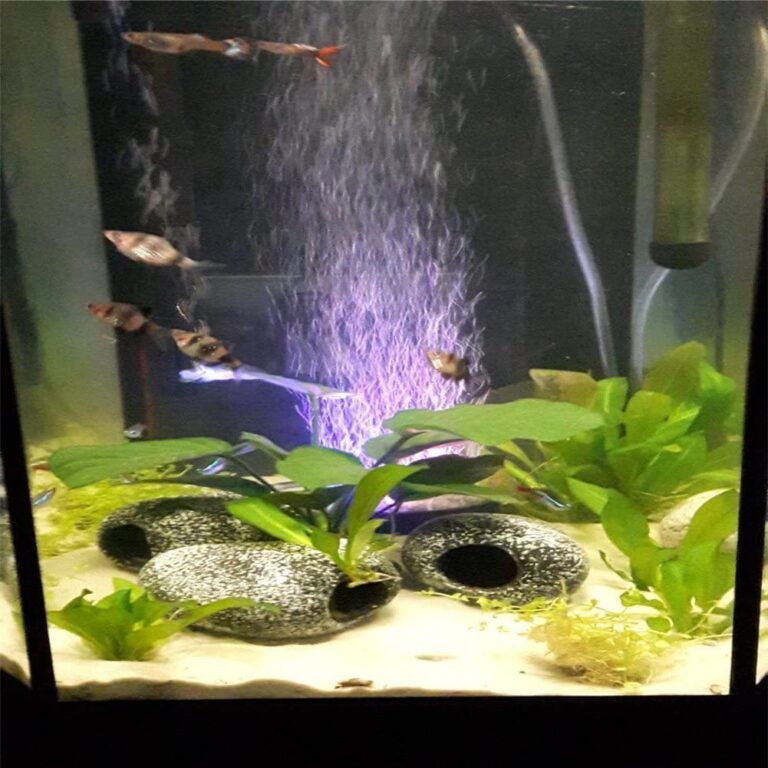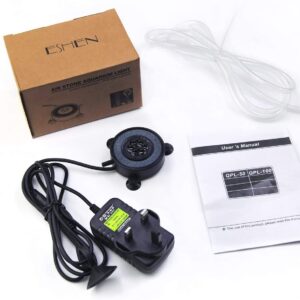 Eshen LED Aquarium Fish Tank Air Stone Light, Multi-Colored Air Bubble Stone Disk for Fish
Product Description
● MULTI-COLOUR LIGHT:The aquarium light with 6 LEDs auto changing colour and airstone combined in a single decor disk for perfect aquarium landscape.
● PERFECTLY FIXED IN THE FISH TANK: in the fish tank:This fish tank bubble maker fill with stone, can sit at the bottom of tank steady with 3 mini suction cup.
● BUILT-IN AIRSTONES: This aquarium air stones connect to air pump(not included) create air air bubble billow effect.
● IP68 WATERPROOF: IP68 waterproof rate, excellent sealed design, can be fully submerged in water. Totally sealed design for underwater work. Energy saving, low heat, long-lasting.
● WIDE APPLICATION: This aquarium fish tank light is easy to install. Suitable for volcano kit replacement light, freshwater aquariums, saltwater aquariums, office fish bowls, hydroponics, aquaponics, ponds, fish tank decoration.