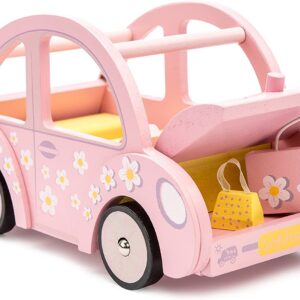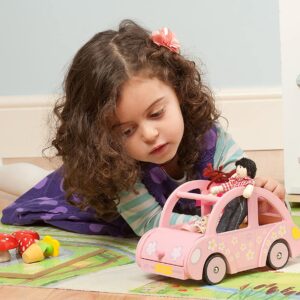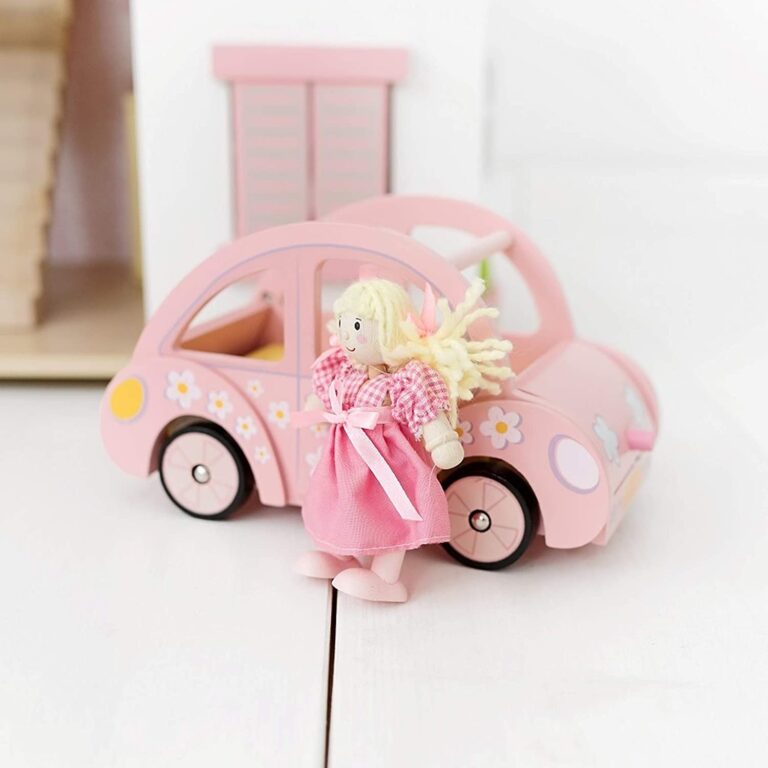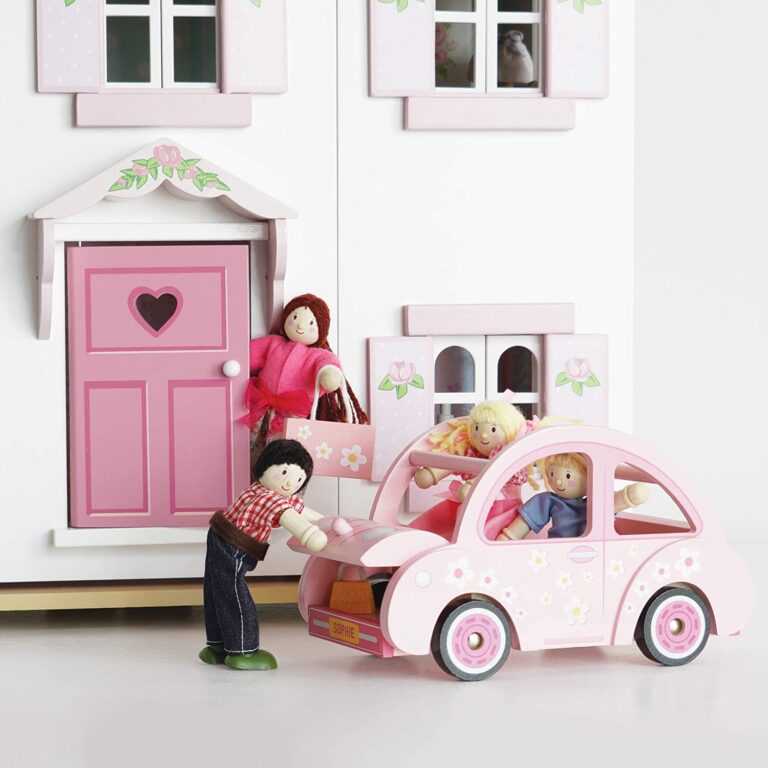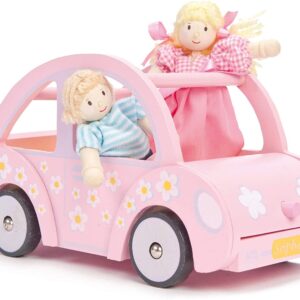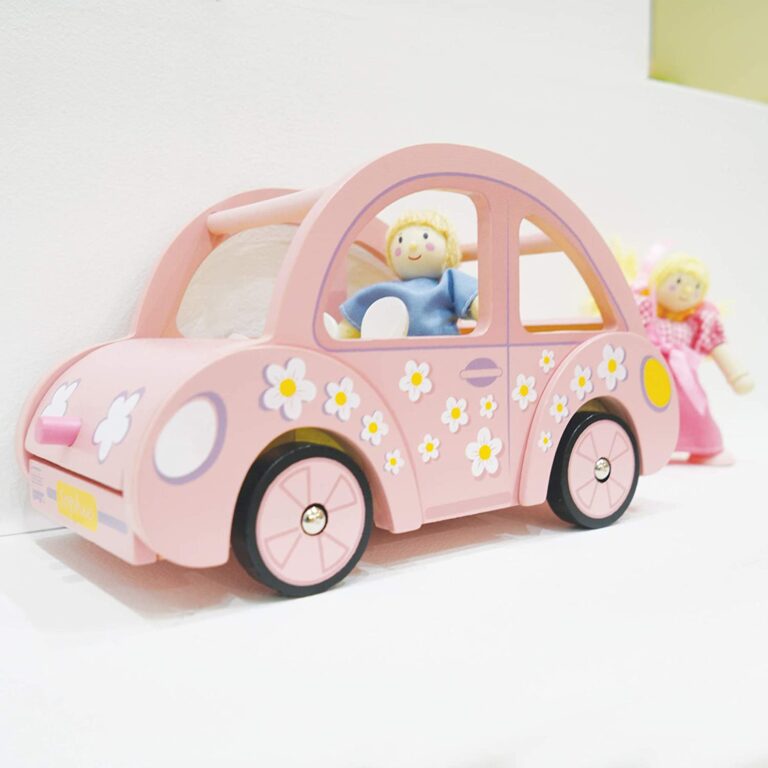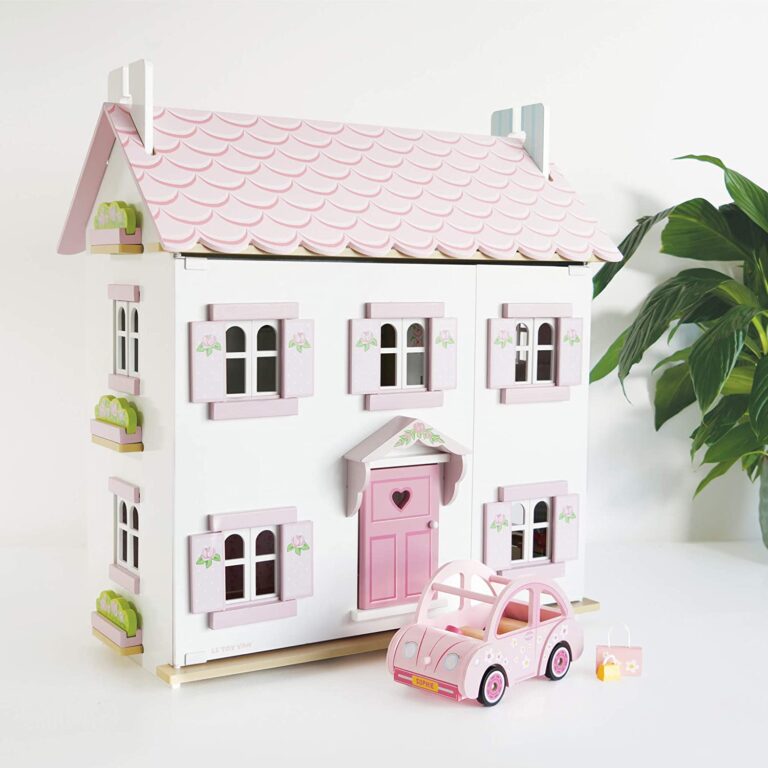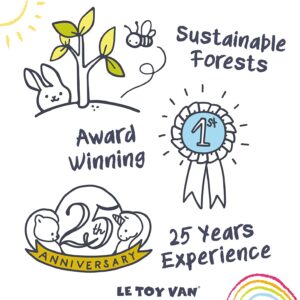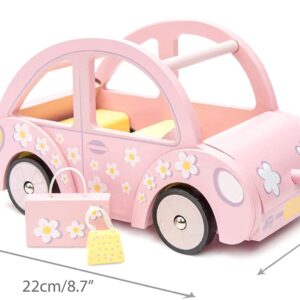 Le Toy Van – Wooden Daisylane Sophie's Car Accessories Play Set For Dolls Houses | Dolls House Furniture Sets – Suitable For Ages 3+
Product Description
● COLOURFUL, EDUCATIONAL WOODEN PLAY SET: Your little one will love Sophie's Car play set! A pretty pink wooden car scaled for Le Toy Van dolls and to perfectly scaled to accompany any of the Le Toy Van wooden dolls houses.
● BEAUTIFULLY HAND PAINTED AND INTUITIVELY DESIGNED: Le Toy Van offer an array of beautifully crafted dolls house accessories and doll house furniture sets. This gorgeous wooden toy car with accessories set will make an excellent addition to your child's dream house!
● GREAT FOR INTERACTIVE PLAY: Kids love playing together with this fun, scenario and role play set! The durably designed wooden play set encourages your child to learn turn taking skills as well as social interaction.
● HIGH QUALITY, ECO-FRIENDLY SAFE TOY: Complete your Daisylane dolls house with Sophie's Car play set that includes this iconic retro car, a suitcase and a handbag. Dolls not included.
● ENCOURAGES CREATIVE IMAGINATION: This beautifully designed wooden dolls house furniture and accessories set will inspire your child and provide hours of enjoyment. Creative play has never been so fun! Includes stylish matching luggage! Dolls sold separately.