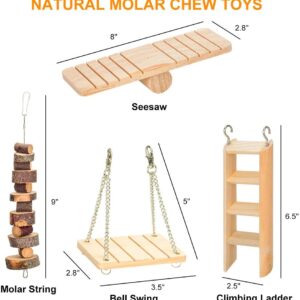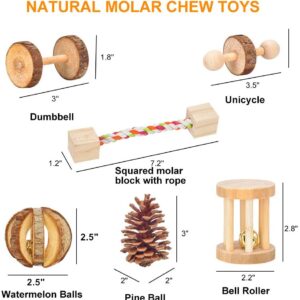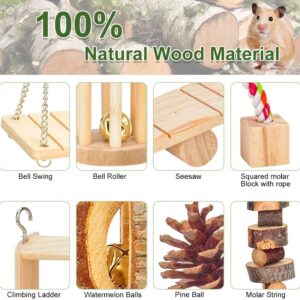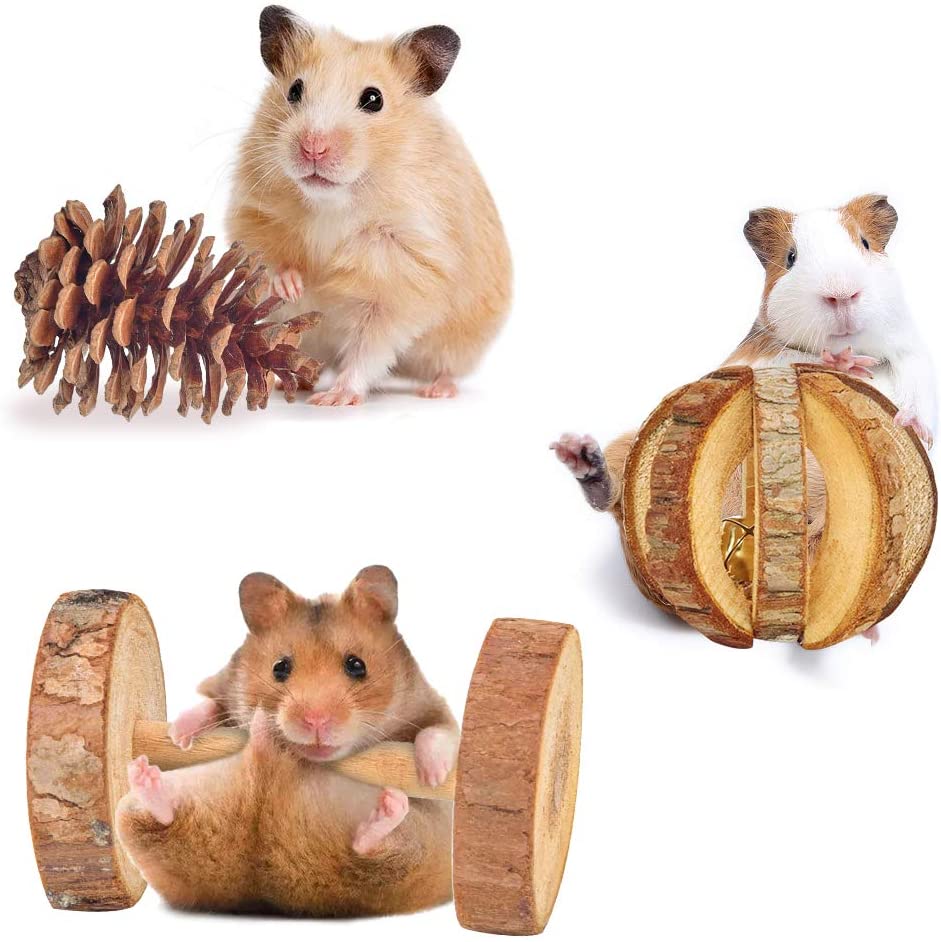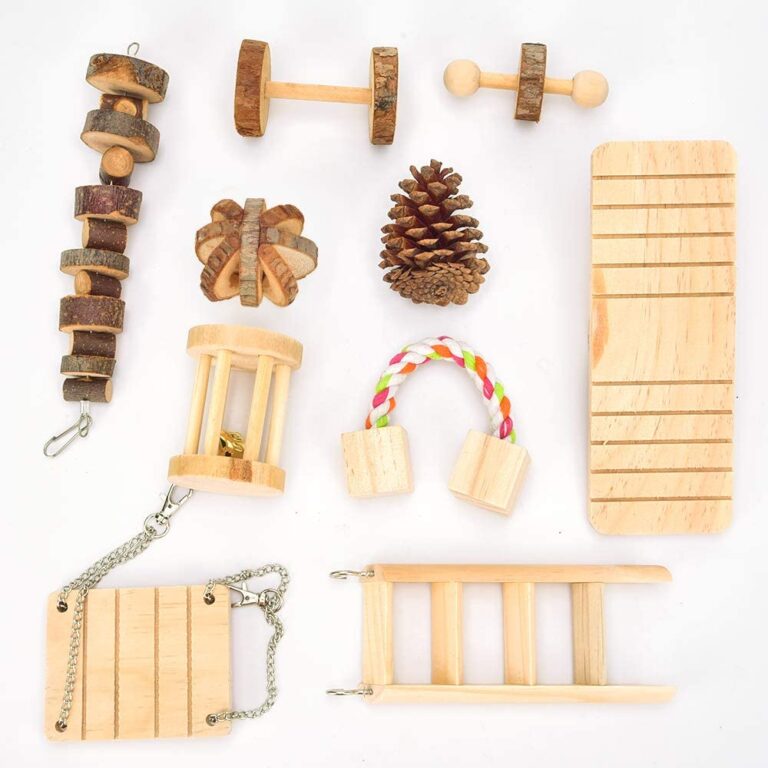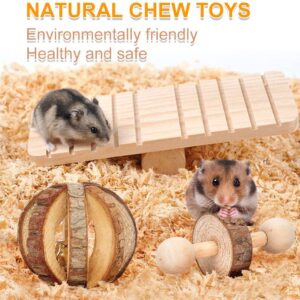 Hamster Chew Toys, Gerbil Rat Guinea Pig Chinchilla Chew Toys Accessories, Natural Wooden Dumbbells Exercise Bell Roller Teeth Care Molar Toy for Rabbits Bird Bunny
Product Description
● SAFE & NATURAL: The gerbil chew toys are made of natural environmental wood, safety security. The wooden chinchilla chew toys select origin wood, strictly control production process. The small animal chew toys with the taste of the sun, which is more comfortable to use and ensure small pet teeth healthy growth.
● DURABLE MOLAR TOOLS: With exquisite and beautiful shape, after special technology, not only are eco-friendly rat toys, but also are bite-resistant molar tools. This wooden guinea pig chew toys gives your small rodent the perfect opportunity to play and work out! Keeping them healthy and active and helping them play around their environment in a new fun way.
● APPLICABILITY & FUNCTION: The chew toy kit is suitable for Rabbits, Guinea Pigs, Chinchillas, Hamsters, Gerbils, Rats, Birds, Rodents and other small animals.
● 10 MODELS OF WOODEN CHEW TOYS: The Hamster Chew Toys Kit includes Watermelon Balls, Bell Roller, Dumbbell, Unicycle, Square Molar Block with Rope, Bell Swing, Pine Nuts, Climbing Ladder, Seesaw and Molar String.
● 100% SATISFACTION GUARANTEE: 30 Days Money Back and 12 Months Warranty. If you're unsatisfied with hamster chew toys during the first 30 days, you are eligible to receive a full refund – What are you hesitating? Try the new natural wooden chew toys for your small pets now!