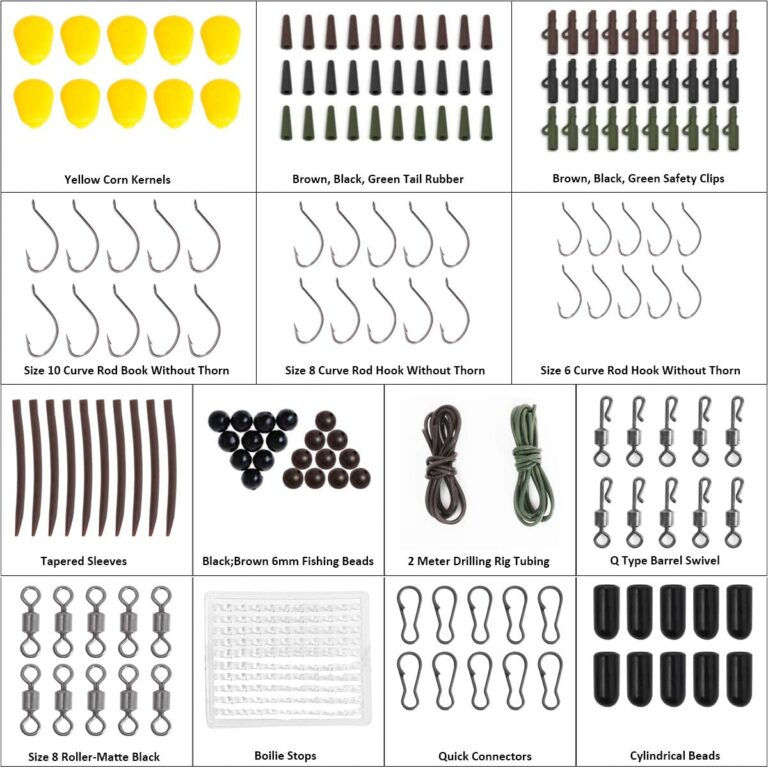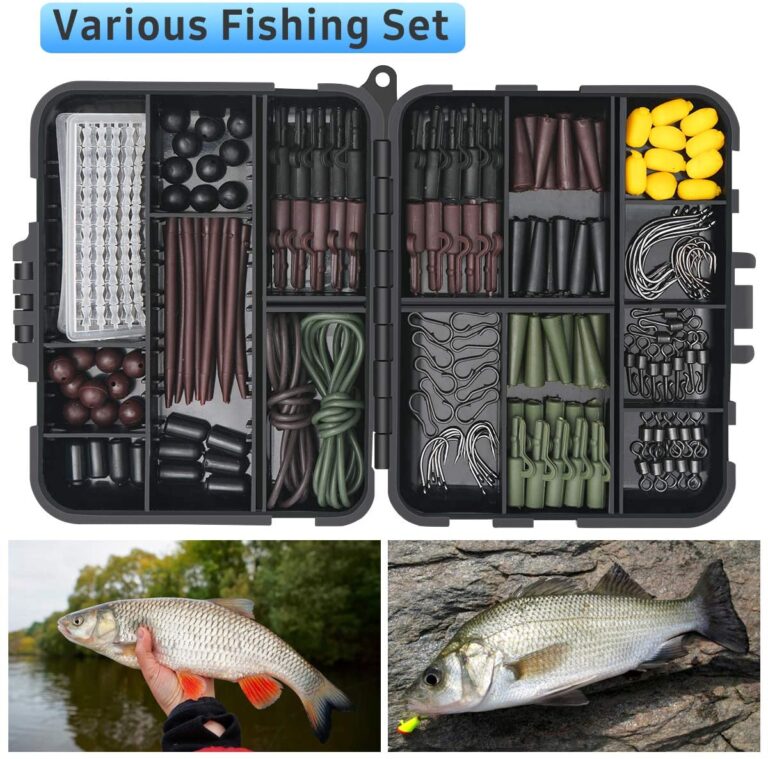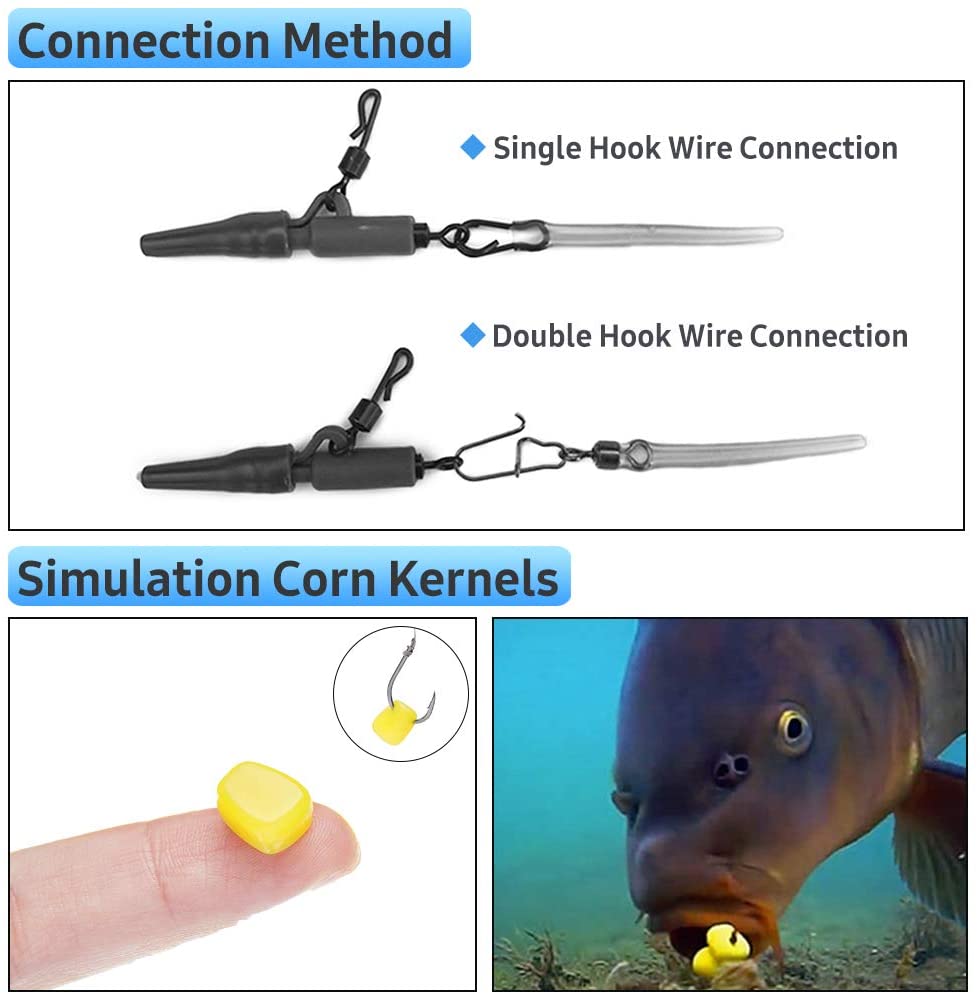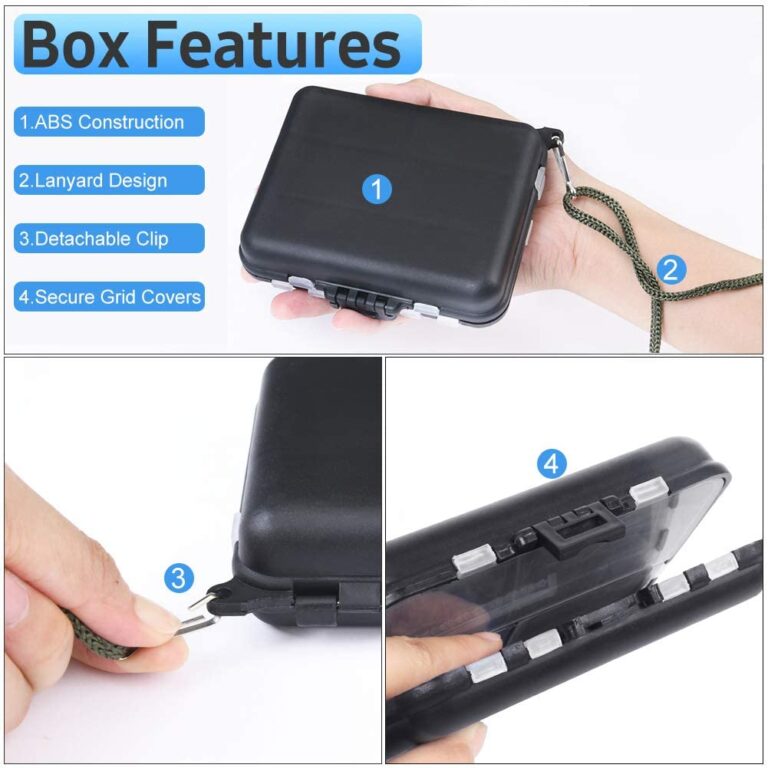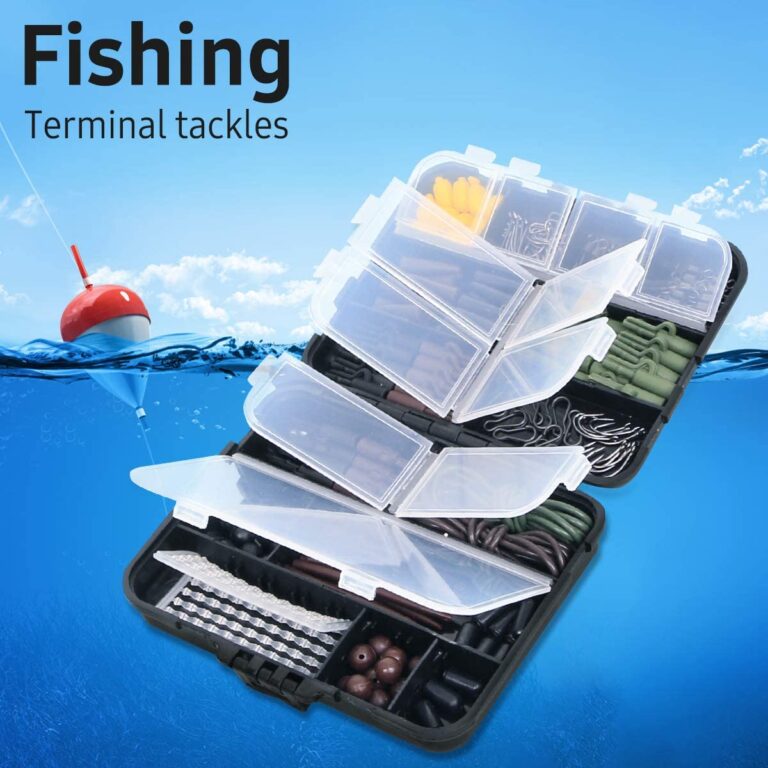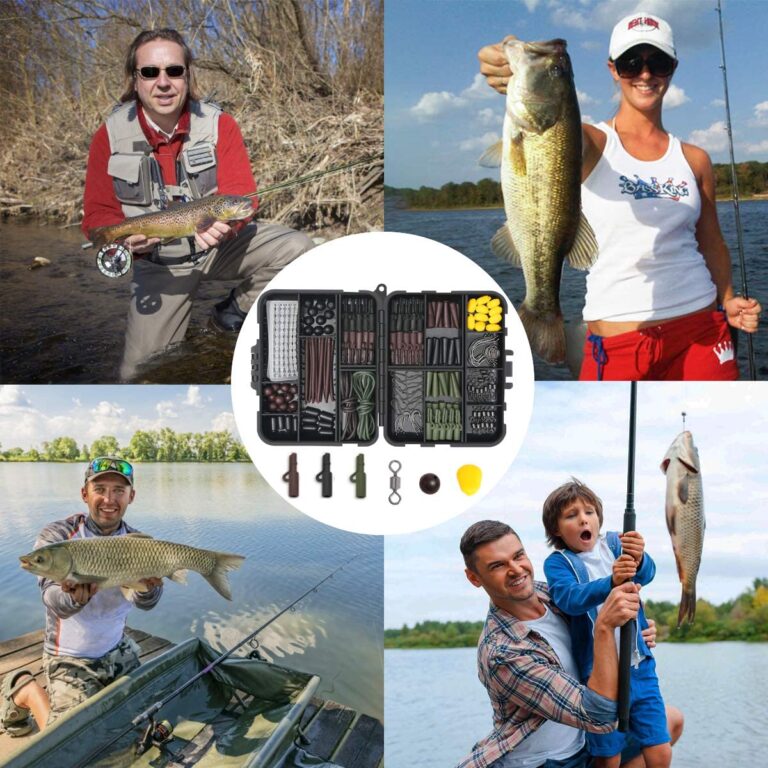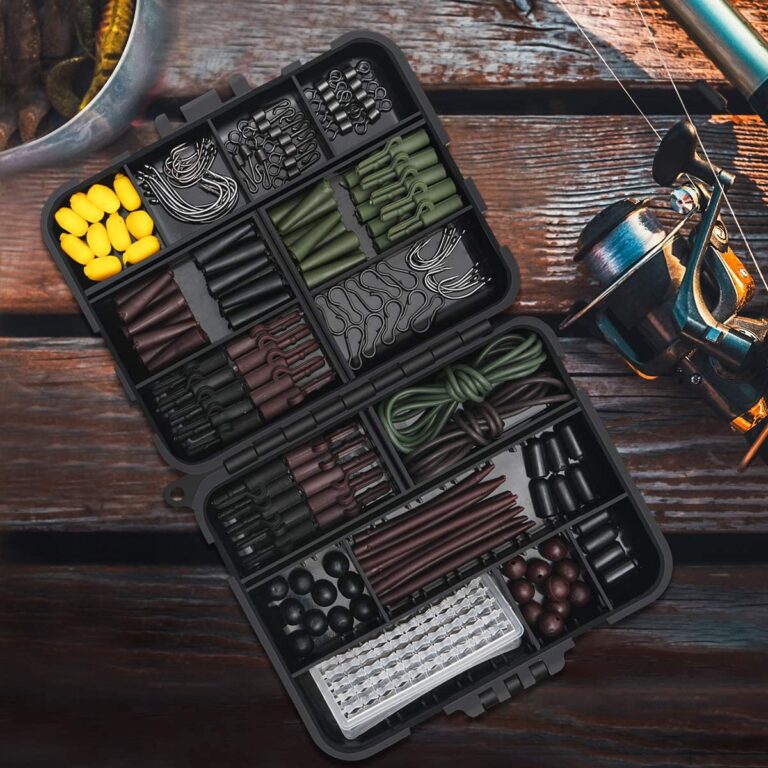 Vicloon 272 Pcs Carp Fishing Tackle in Box, Fishing Accessories Kit Including Fishing Hooks, Safety Clips Hooks, Fishing Line Beads, Boilie Stops, Corn, Tubing and other Accessories
Product Description
● 【HIGH QUALITY】All fishing accessories are made of high quality stainless steel, which is anti-corrosion, not deform easily and durable.Even has a high resistance to corrosion in saltwater environment.
● 【HUGE VARIETY】272Pcs fishing tackle box set, containing necessary fishing accessories: fishing hooks, fishing beads, boilie stops, xinking rig tube, cylinder bead, swivel,tapered sleeve, etc. It is fully adapted to everything needed for fishing.
● 【PORTABLE & GREAT ORGANIZER】The fishing kit is equipped with a small compact box which is portable and easily fits in your fishing seat box, fishing backpack and fishing vest's pocket. All fishing accessories are placed in different small grid, easy to identify and access. Box size: 12.5×10.5×3.5 (cm), weight: 0.29kg.
● 【WIDELY USE】Suitable for fishing in river and sea at different depths, and different types of fish in seawater and freshwater, such as bass, yellow perch, walleye, pike, muskellunge, roach, trout, etc. Really meets your multiple fishing needs.
● 【IDEAL GIFT】The tackle box which uses an improved thickened version, is anti-fall, anti-stress and easy to transport. It is an ideal gift for your friends and families who like fishing. Especially at Christmas, Thanksgiving, Father's Day, etc.