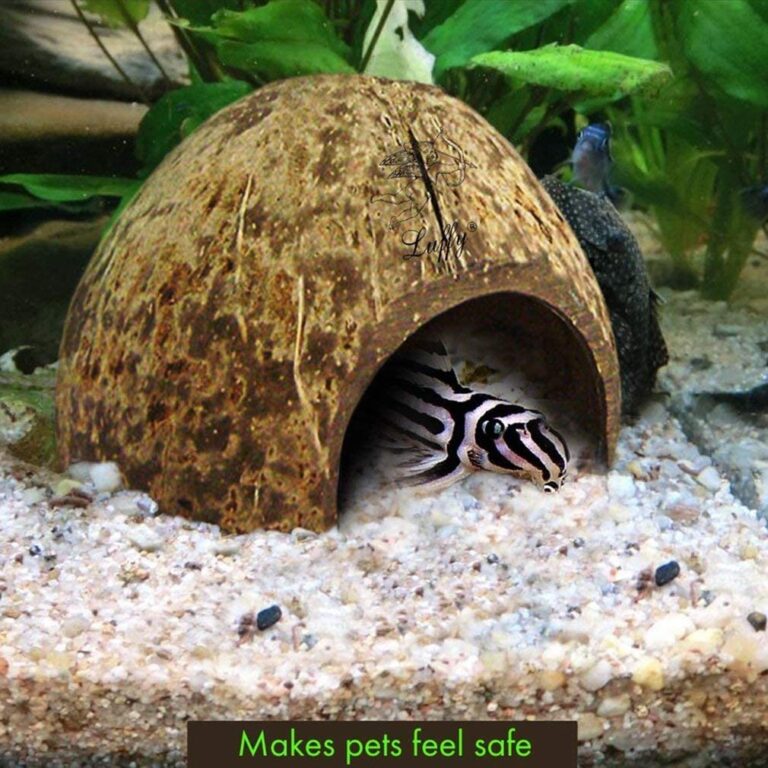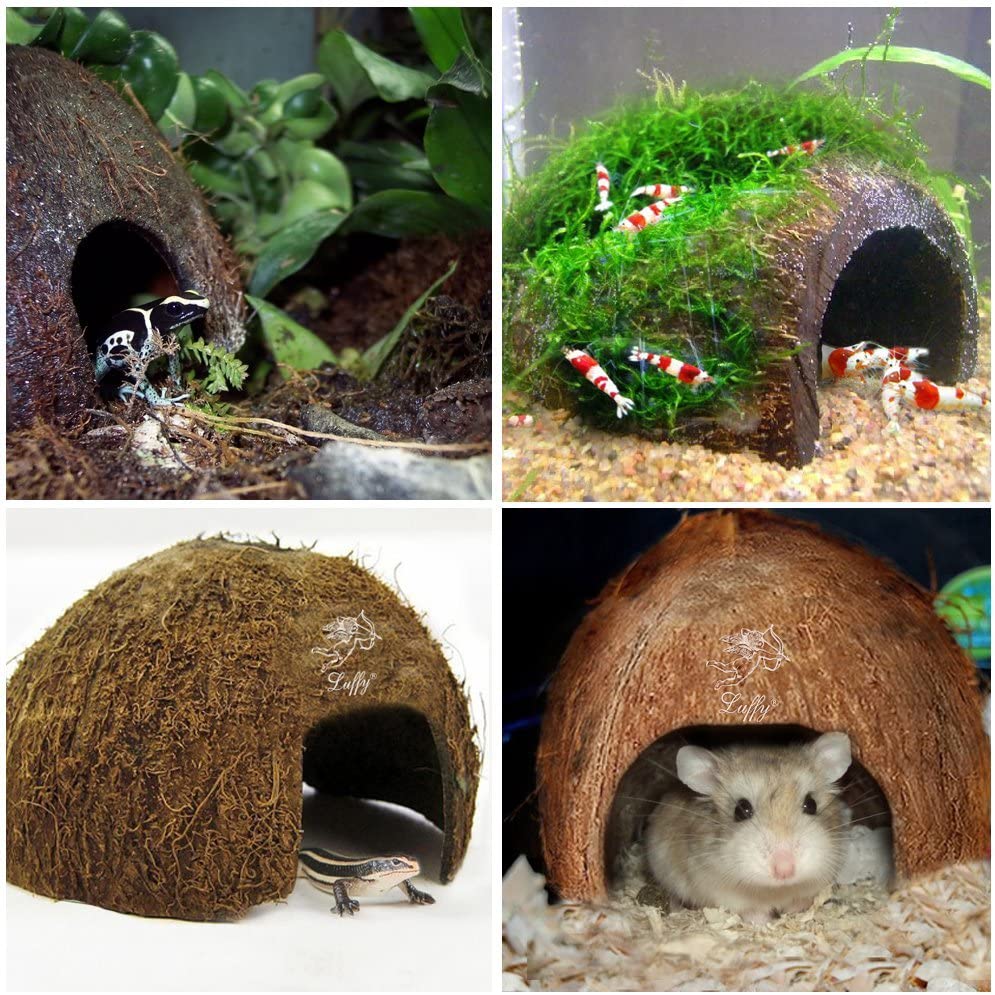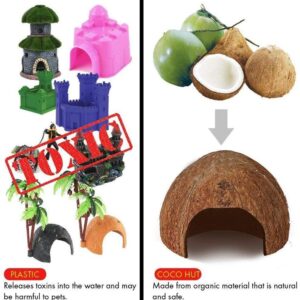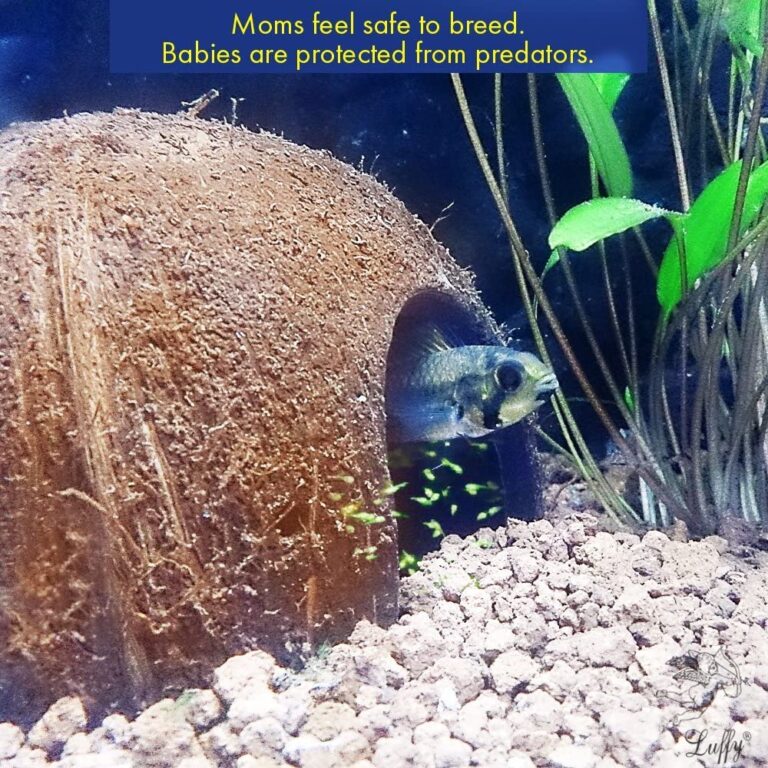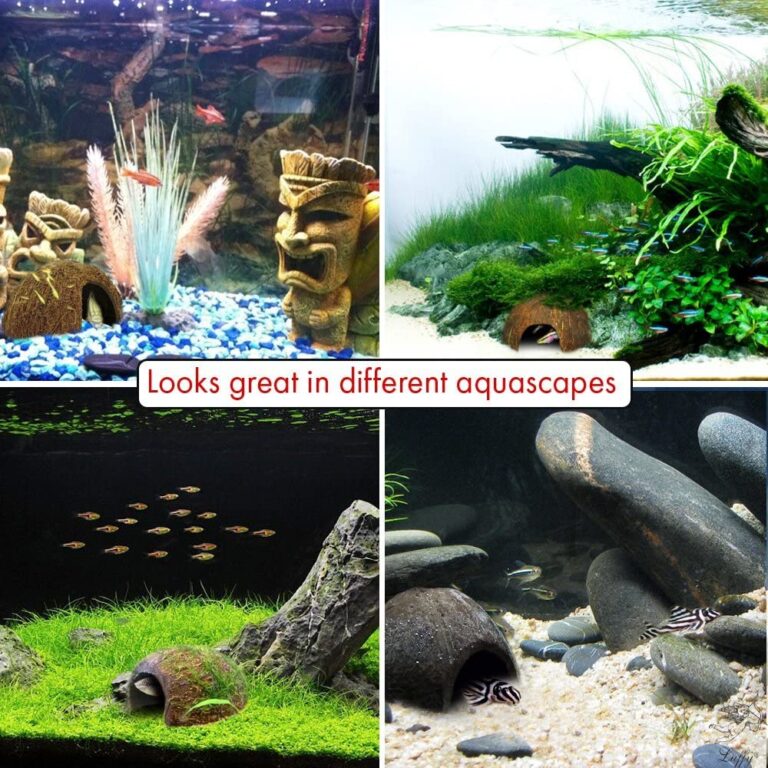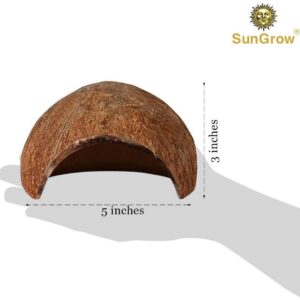 Coco Hut for Aquatic Pets, Made of Raw Coconut, Smooth Edges, Comfortable & Cute Hideout, Snag-Free Surface to Keep Fish, Snail and other pets Safe, Perfect for Breeding
Product Description
● ✔ COMFORTABLE — Coco Hut is a perfect hideout for your fish, crabs and other aquarium pets. Its unprocessed material helps recreate the look and feel of their native habitats, making them happier and healthier aquarium dwellers.
● ✔ A HABITAT FOR ALL — Coco Hut is highly suitable for all aquaria and fish tanks. Its composition makes it attractive to pets and superior to plastic huts, which may not be the best and advisable alternative. Also, it affords a terrific, pet-friendly economization of space.
● ✔ MAXIMUM PRIVACY — The single opening on this domed structure fosters a greater sense of privacy and security, making fish more confident, better rested, and therefore more likely to breed.
● ✔ IDEAL BREEDING GROUND — Add distinction and rustic appeal to your aquarium with the compact, multipurpose Coco Hut. It provides your fish with a home, a hangout, a playground, a hideaway, and a spawning ground – all in one. Please make sure to give the Luffy Coco hut a wash with some soap before the first usage to avoid any dirt it might have caught during its journey to you. It has traveled long to become a part of your aquarium.
● ✔ NO JAGGED EDGES — The Coco Hut is carved by hand with smooth, carefully rounded edges. Snag-free surfaces eliminate rips and tears to delicate fins and tails, ensuring fishes' and other pets' maximum safety, comfort and enjoyment. PREPARATION: Before placing the product in the aquarium, rinse before use, even after boiling or soaking. A "post-boil soak" in fresh water is a recommended step, too.