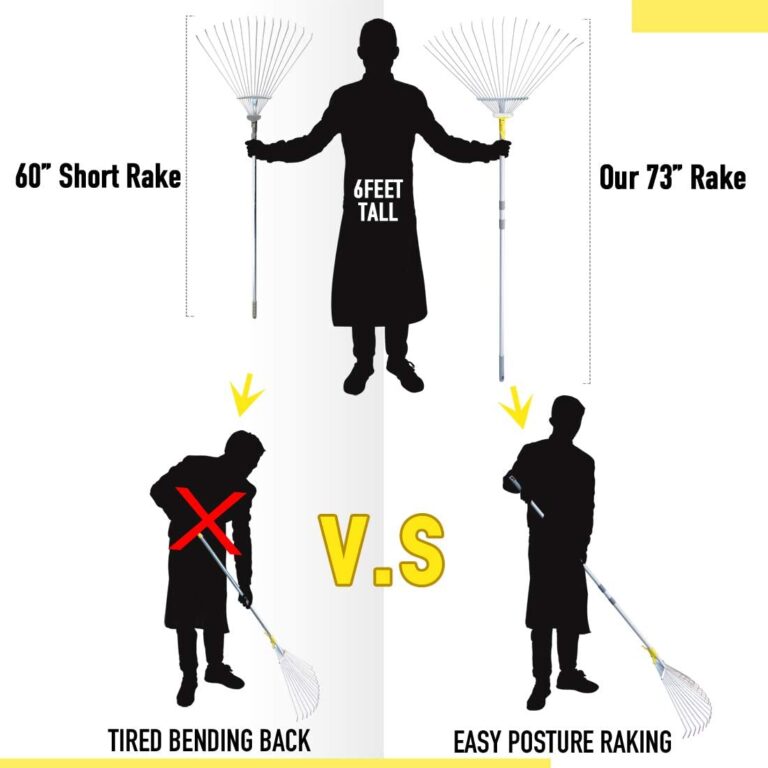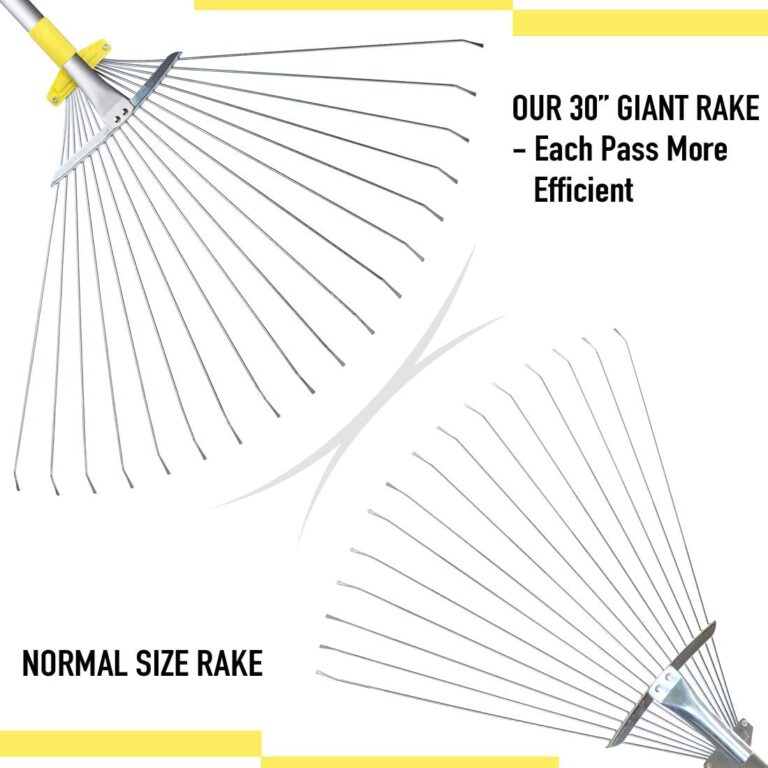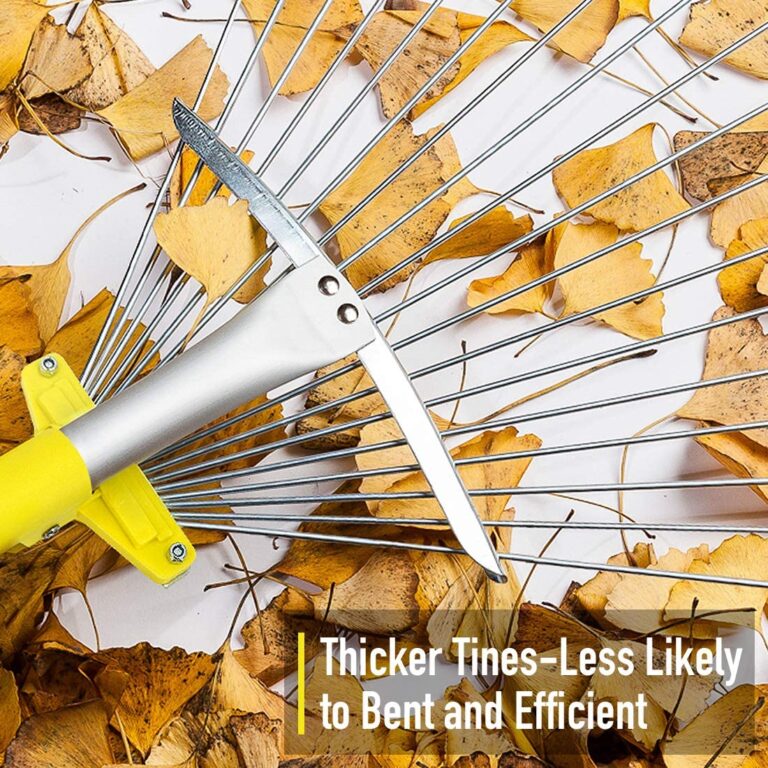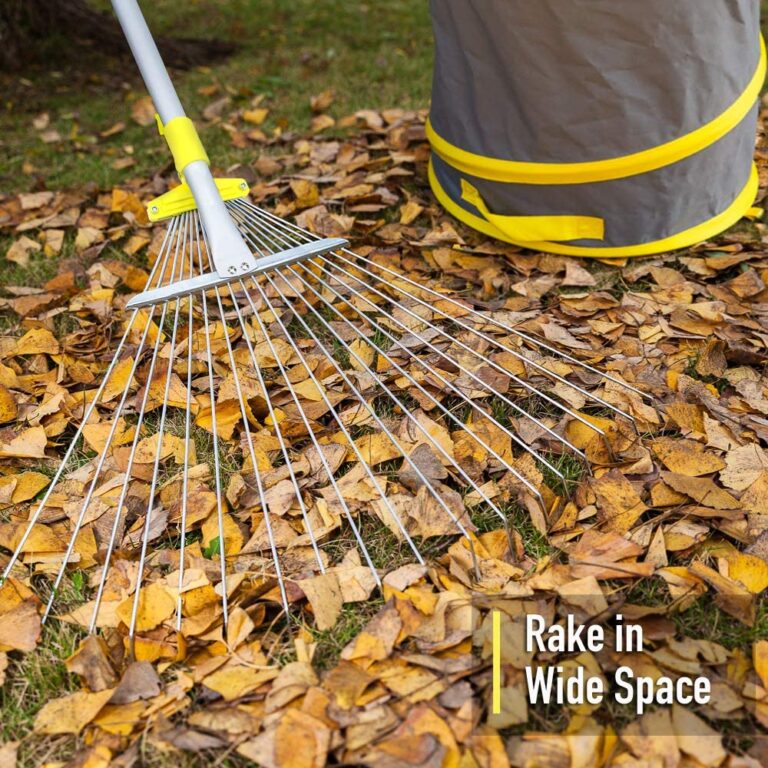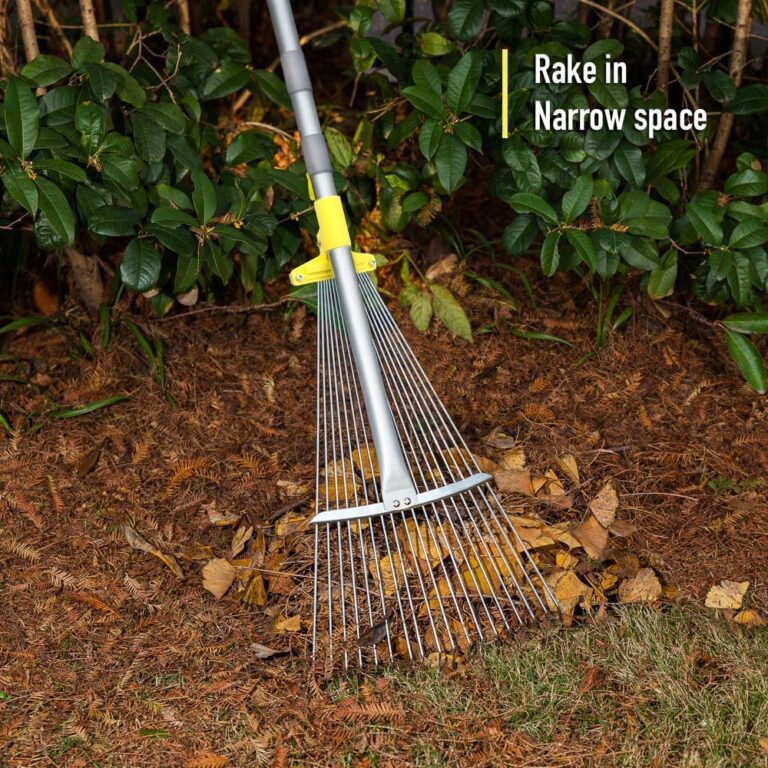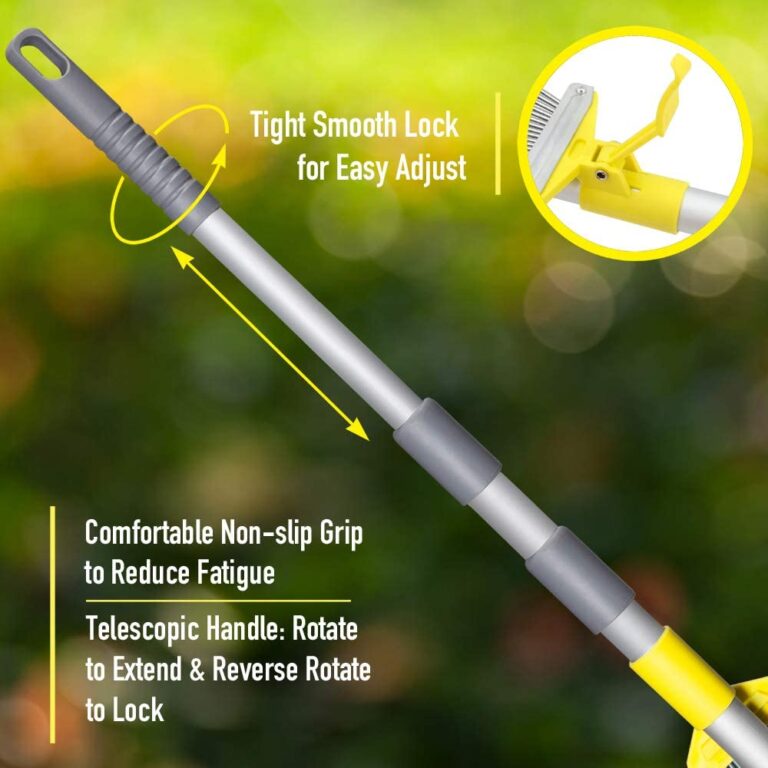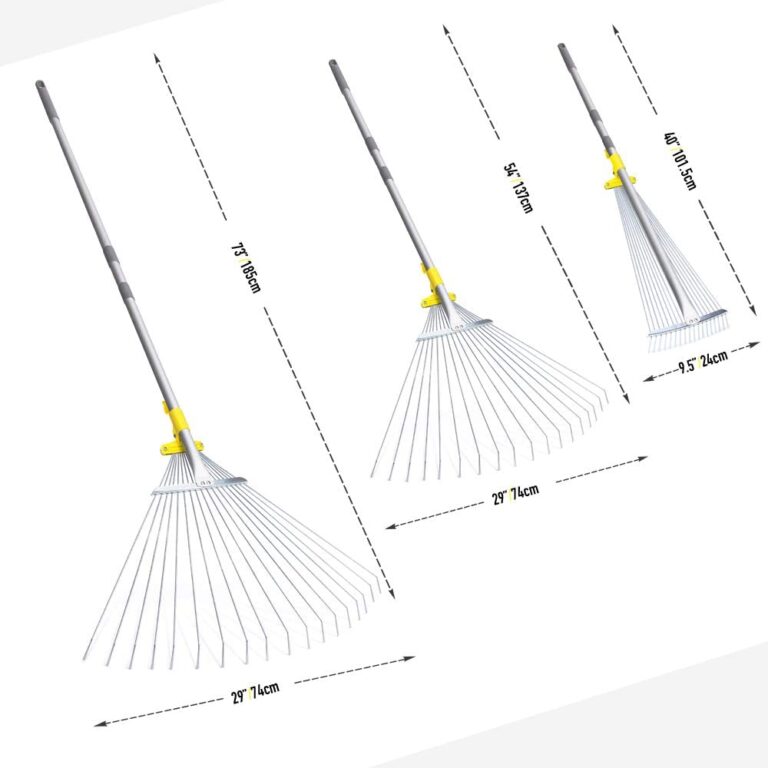 Jardineer 180cm Adjustable Garden Rake Leaf, Collect Loose Debris Among Delicate Plants, Lawns and Yards, Expandable Head from 25cm to 75cm. Ideal Garden Rake Tools.
Product Description
● 180cm LESS BENDING & 75cm BIGGER EFFICIENT HEAD: 180cm longer leaf rake allows less bending down and less fatigue during long time work. The 75cm larger rake head is designed to collect more debris with each pass efficiently. Adjust leaf rake head at any width easily in seconds by turning the yellow lock anytime.
● THICKER TINES FOR STABLER & STRONGER :18 steel tines are made thicker to bear more debris strongly and stably, collect leaves more efficiently. Top-class Metal construction is made to last for years.
● LIGHTWEIGHT & MULTI-USE: This ideal rake easily rakes up clippings, leaves and loose lawn and garden debris without damaging plants. Adjust leaf rake width to 25cm for tight areas like under hedges or between flower beds without concern. Note that the leaf rake is NOT designed for heavy duty use such as rock or heavy materials.
● SMOOTH ADJUSTMENT & VERSATILE DESIGN: Telescopic Aluminum Handle helps easy adjustment of leaf rake head in seconds and makes long-time gardening an enjoyable experience. The tight lock switch keeps rake head fixed in any width. Adjust rake head width, one rake will do all the jobs both in tight and wide spaces
● Order with Confidence: Jardineer is devoted to providing reliable & efficient product. Customer satisfaction and service quality are the basic criteria of Jardineer. If you have any question about the leaf rake, please trust us and contact us. We are always available to help.