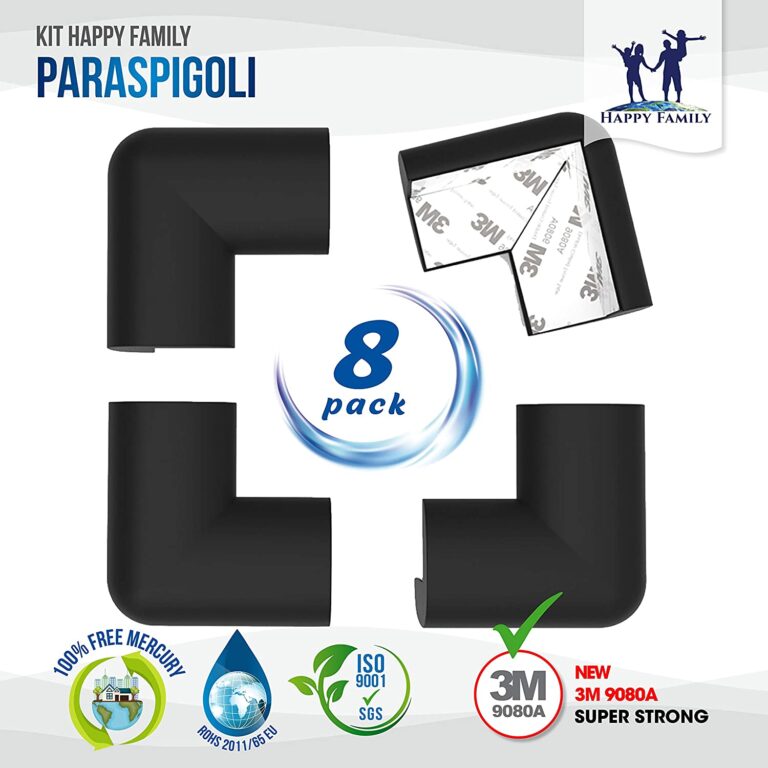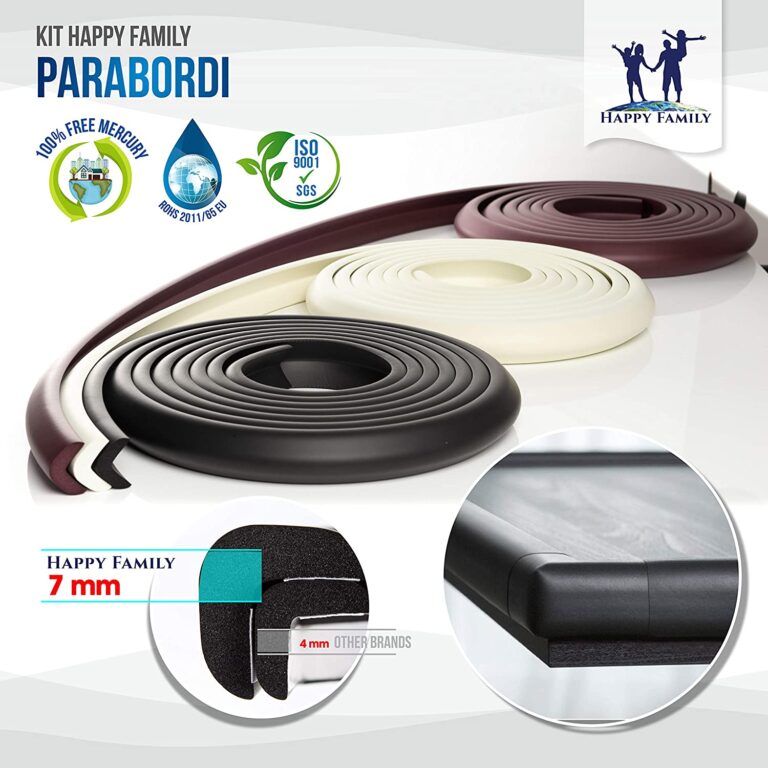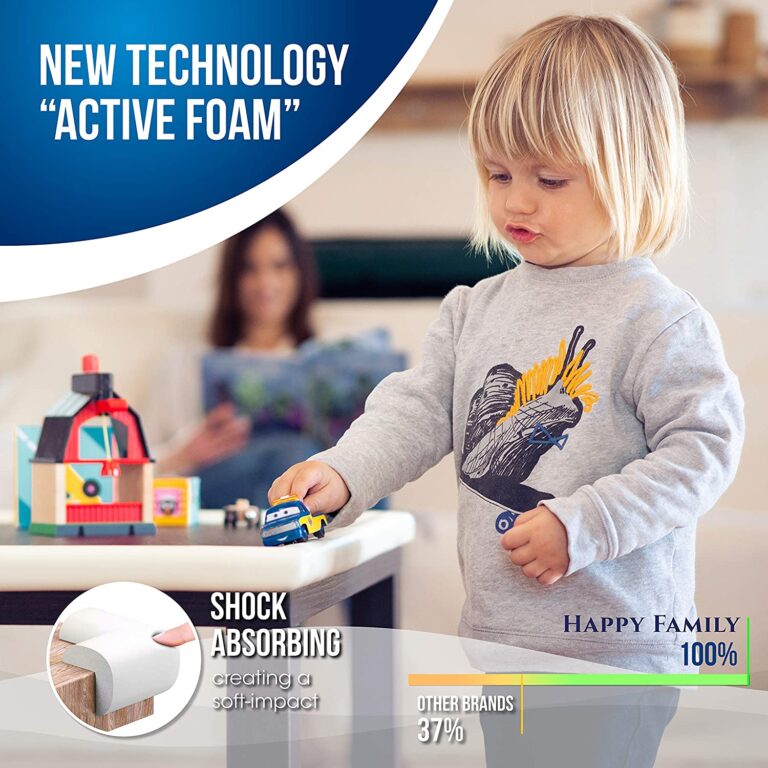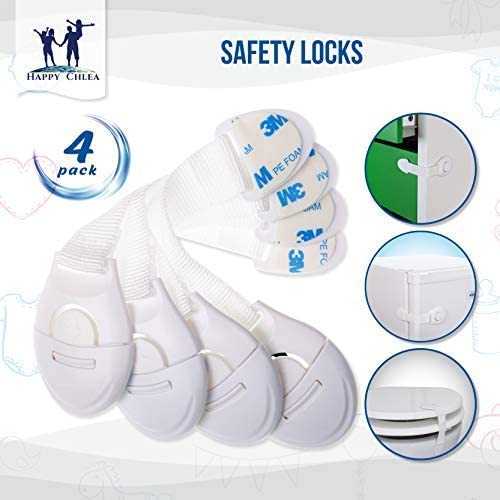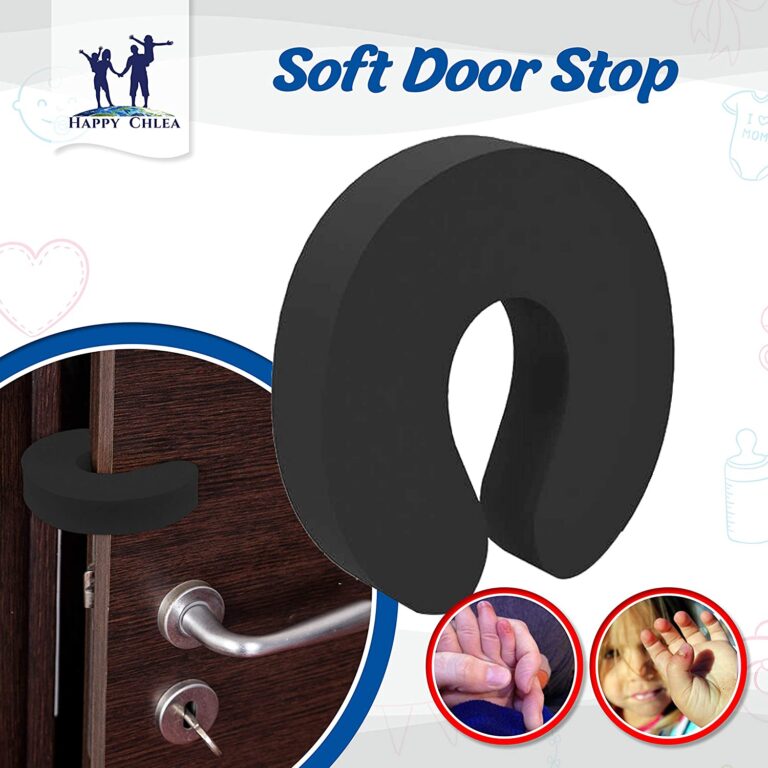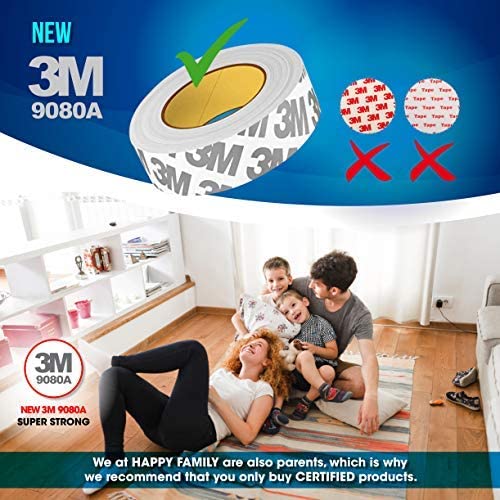 Corner and Edge Protectors for Kids. Baby Safety Bumpers & Edge Guard to Child Proof Furniture & Tables [6.4M with 8 Pre-Taped Corner] Door Block and 4 Safety Locks | Child's Home Safety Set (Black)
Product Description
● ? EXTRA LONG PROTECTION: our HAPPY CHLEA fenders are the longest on sale on Amazon, with total coverage of 6.4 Meters of padded edges, including 8 padded corners. The set also includes a super 3M 9080A double-sided adhesive for optimal strength and long lasting childproofing.
● ? AUTHENTIC: HAPPY CHLEA is made from the safest and purest raw materials available on the market. Our product, absolutely CERTIFIED and TESTED for flammability, will give you complete peace of mind. We do not use phthalates, BPA, chemicals or toxic flame retardants (SCCPs). Of great importance is the complete absence of any heavy metal and/or mercury. In addition, our HAPPY CHLEA fenders conform to directives RoHS 2011/65/EU.
● ? HIGH DENSITY: Density is more important than thickness when it comes to cushioning impact. Our soft padding are much better at absorbing the impact than most fenders on the market, because they have an innovative molecular structure called "ACTIVE FOAM", and thanks to the authentic 3M bi-adhesive tape, you can make every corner of your home as childproof as possible, allowing your little ones to explore as safely as possible.
● ? FREE GIFT: to thank you for your purchase, you will find a FREE soft door stopper in each complete set, which is very important for the safety of your child's fingers, as well as 4 adhesive nylon safety locks that are perfectly suited for locking drawers, wardrobes, refrigerators, TV stands, kitchen and even the toilet bowls.
● ✅ MULTIPLE USE: our HAPPY CHLEA fenders and padded corners are suitable for every piece of furniture or table. They are absolutely compatible and flexible for all your needs. Soft, high-density cushions that absorb impact and protect your loved ones from edges and sharp corners at home, school, kindergarten, daycare facilities, hospitals, senior citizens' homes, work areas, offices, museums, restaurants, hotels and more. IF FOR ANY REASON YOU ARE NOT SATISFIED, YOU WILL GET A 100% REFUND.