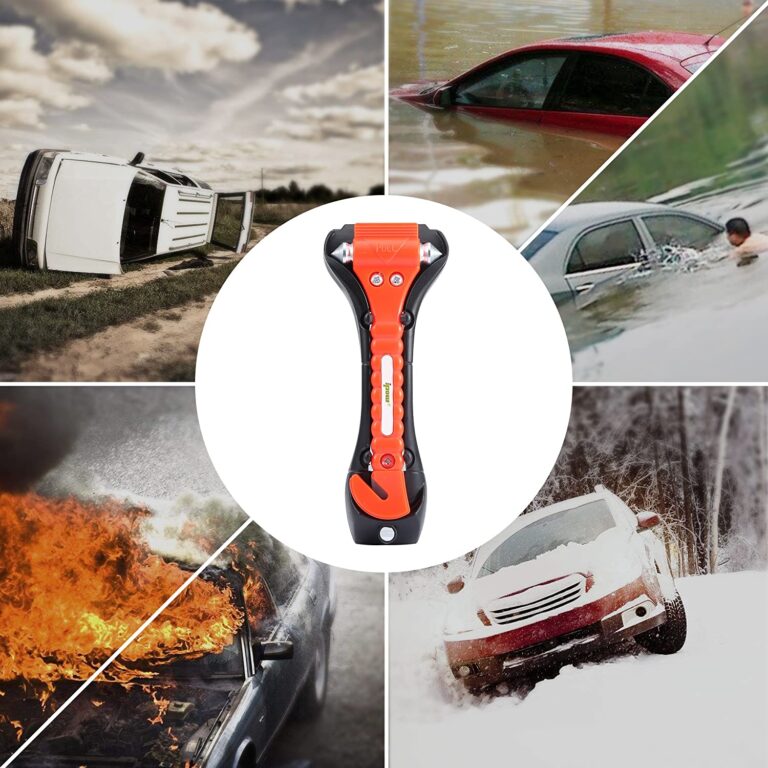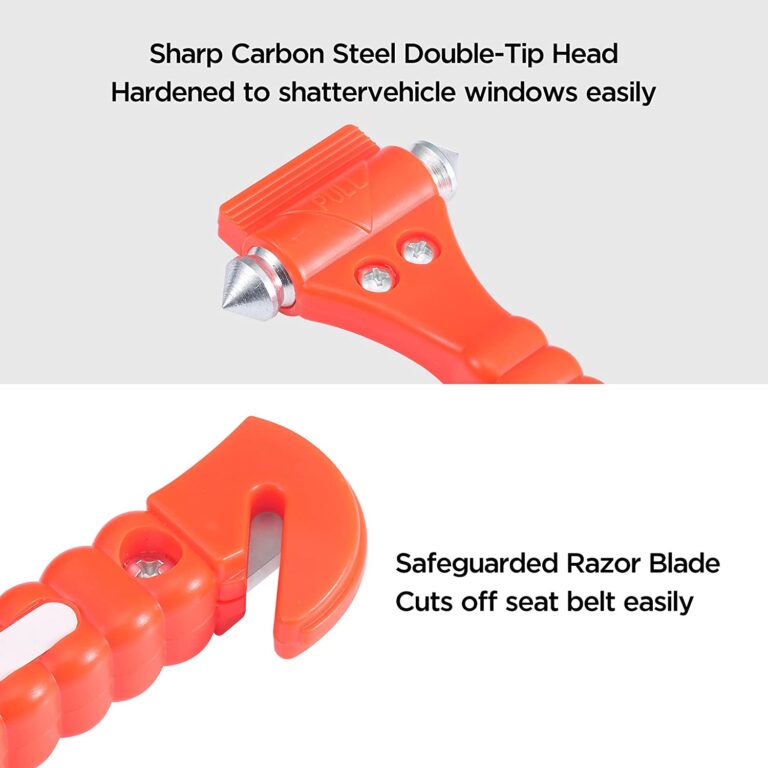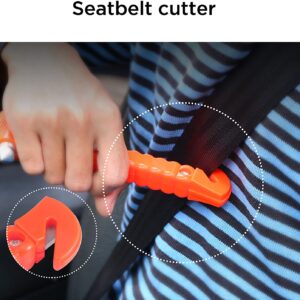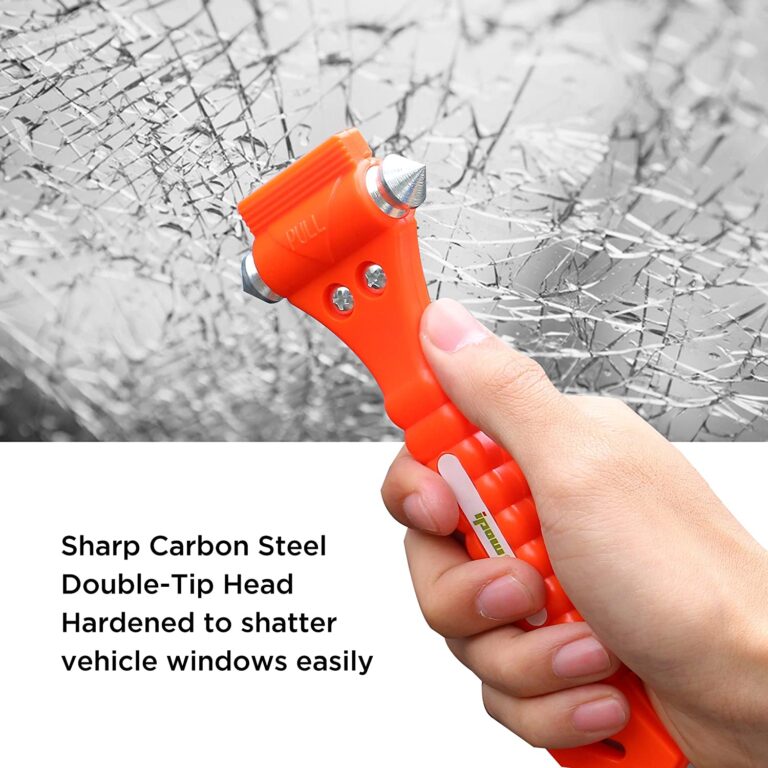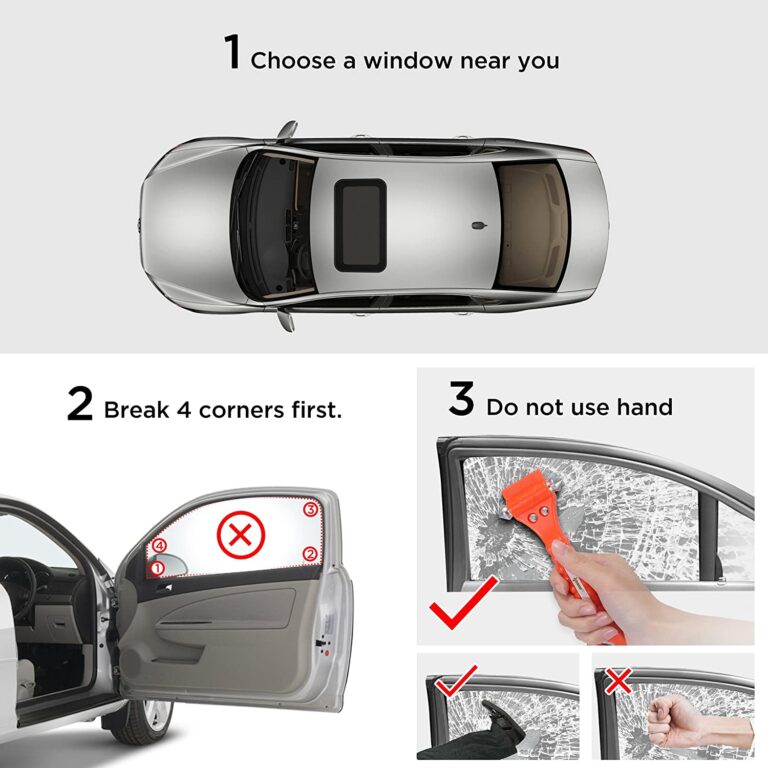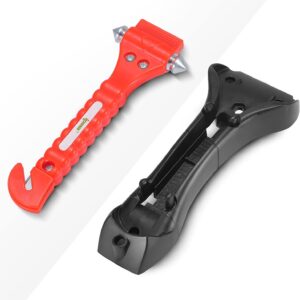 [2 Pack] Ipow Car Emergency Escape Window Break Hammer Safety Seat Belt Cutter Tool (Big)
Product Description
● A Window Breaking Hammer, double-sided head with hardened sharp Stainless Steel Points shatters vehicle windows and belts in an emergency.
● Mounting bracket included ,it hold safety hammer in place when the vehicle does not work until needed. Update Material!!! The bracket is made of new material, stronger and no breaking. Most hammer brackets on the market are the second time used material which is crisp and the holder may crack while driving.
● Seat Belt Cutter with Safeguarded Razor Blade Cuts off Seat Belts,keep you safety
● Fixed holder, so it will not fall even in a collision, but easily remove it from you car in an emergency
● Two Pack,share with your family or your friend.Note:Such use must beat the glass edge. Put the hammer in the pocket of car door or center console would be better.