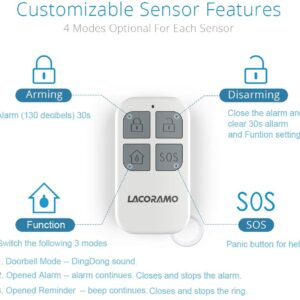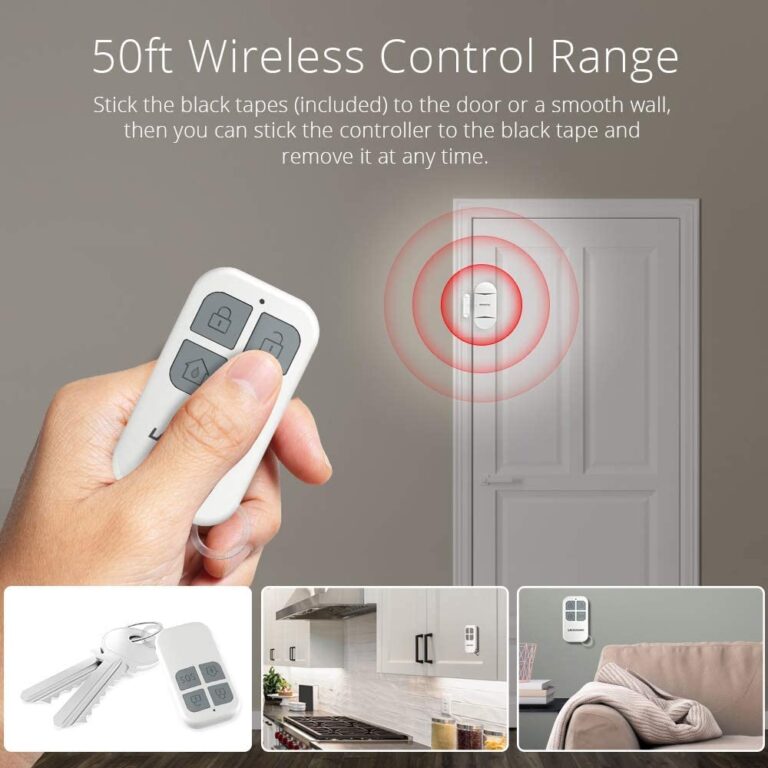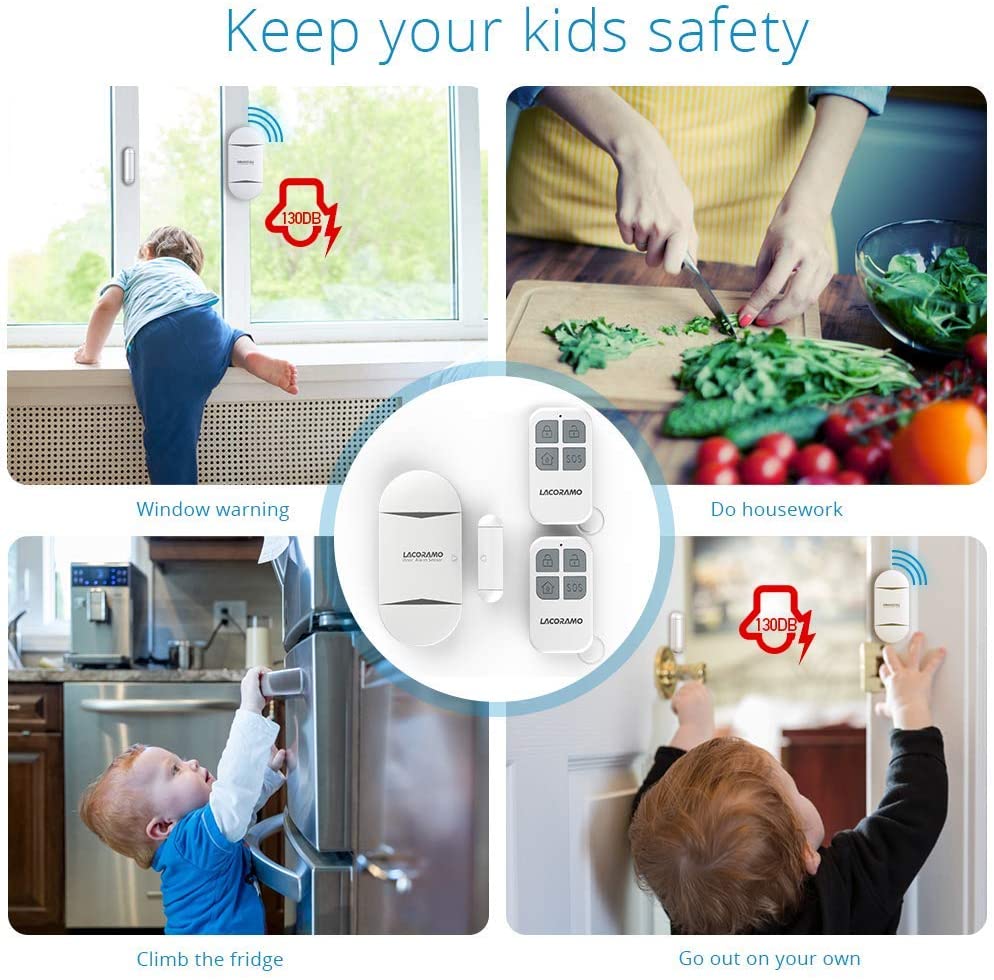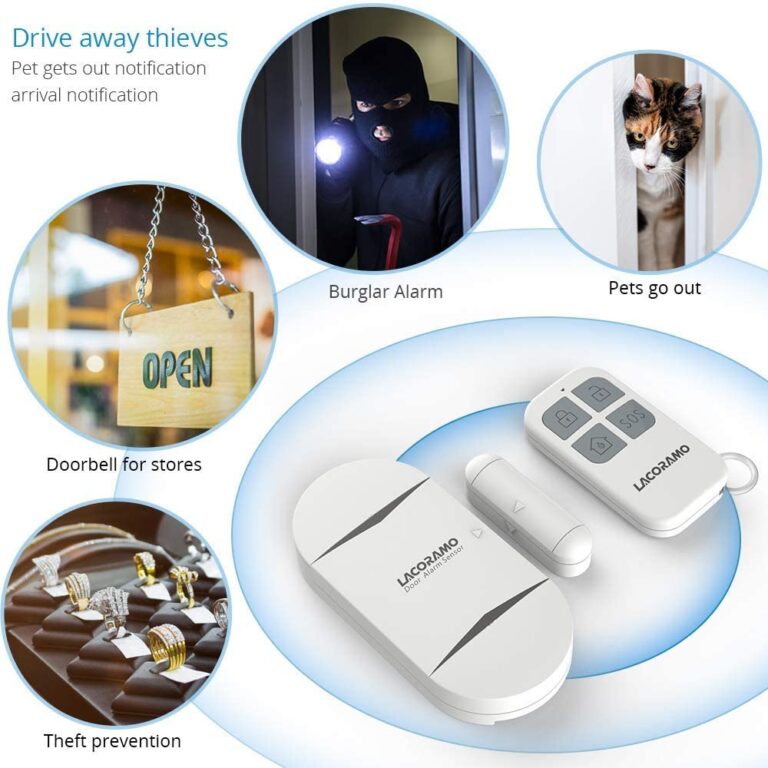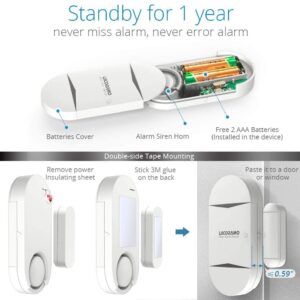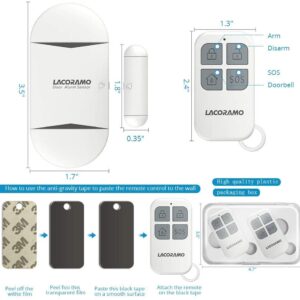 LACORAMO Door Alarm Sensor – Premium Quality – Wireless Magnetically Triggered Window Alarm, 130 db Siren Security Entry Burglar Alert with 2 Remote Controls for Protecting Kids Safety, Home, Shop
Product Description
● LOUD SIREN: The 130db loud alert will remind you and your family that someone entering or leaving your home. LACORAMO Wireless Door Sensor Alarm helps improve home security and children safety, protect dormitories, apartments, offices, medicine cabinets, windows, drawers, pool doors, sliding doors and refrigerator,etc.
● EQUIPPED WITH 2 REMOTE CONTROLS: You can use the remote control to set the Disarm, Chime, Alarm and Panic options within 50 feet, even if arm it from the outside. If your family goes home late at night, he can first disarm with another remote and then open the door. This will not disturb neighbors or other family members.
● EFFECTIVE & SENSITIVE: When the door is opened more than 0.6 inch, the alarm system will be activated immdiately. It is no false alarm, no mess alarm. Prevent your kids from sneaking without knowing, and protect your home, office.You will still hear the warning when you are 750 feet away from the room.
● LOW BATTERY REMINDER & LOW ELECTRIC CONSUMPTION: The contact sensor can standby a year, no need to replace the batteries ( EACH DOOR ALARM including 2 AAA batteries ) frequently. When the batteries voltage is lower than 2.1V, there will emit beep sound to remind you to replace the batteries.
● EASY TO INSTALL & OPERTAE : No wiring needed! No screws needed! Easily mounted by double sided tape. Simply paste the 2 parts of the burglar alarm to 2 sides of door/window frames and no need to be completely flush with each other The anti-gravity tape (provided) helps you fix the door entry alarm's remote control somewhere and you can remove it at any time. Don't worry that young children will mess up it.