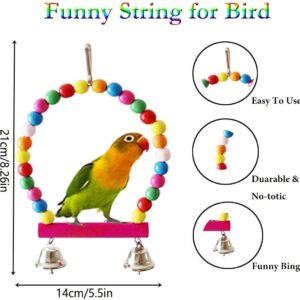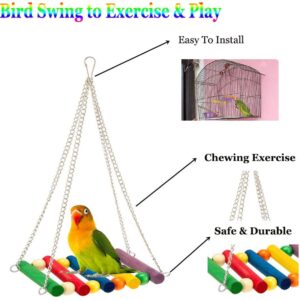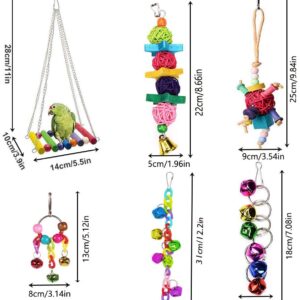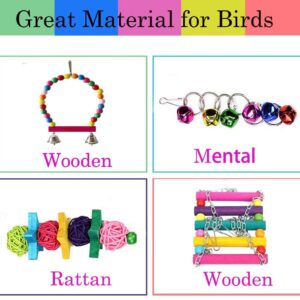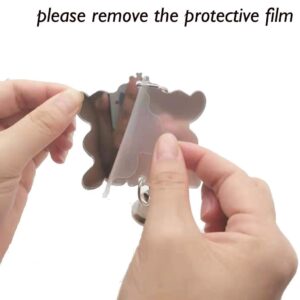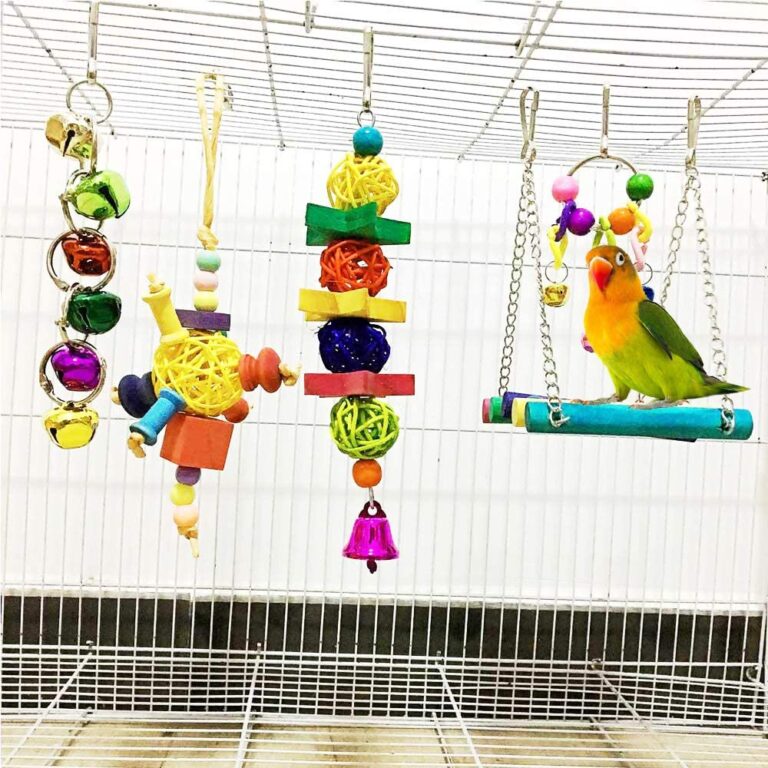 ESRISE 8 Pcs Bird Parrot Toys, Hanging Bell Pet Bird Cage Hammock Swing Toy Wooden Perch Mirror Chewing Toy for Small Parrots, Conures, Love Birds, Small Parakeets Cockatiels, Macaws (Muliti-A)
Product Description
● ?【Package Includes】: 8 packs different types conure toys (2 chewing toys, 3 hanging bells toys, 2 bird swing toys,1 x Mirror Toys) meet your various needs for birds parrot having fun.
● ?【Bright Color Toys】: Pet birds like bright color, the swing cage toy are colorful and beautiful, the bell and chewing toy will attract your birds to play and chew.
● ?【Safety & Bite Resistant】: The parrot swing toys are made of natural wood and non-toxic ABS materials, which is safe and durable for your bird to chew and stand. They gives them harmless place to do that.
● ?【Mental and Physical Workout】: The bird toys is durable and strong, the bird swing is the good place for your pet to rest or exercise. Pet birds love to peck and chew. Bell string and rattan ball bite make your pet love.
● ?【Wide Use】: You can enjoy a happy time with pets and get spiritual pleasure, suitable for anchovies, parakeets, parrots, chicks, as well as many small animals hamsters, gerbils, mice, rats.