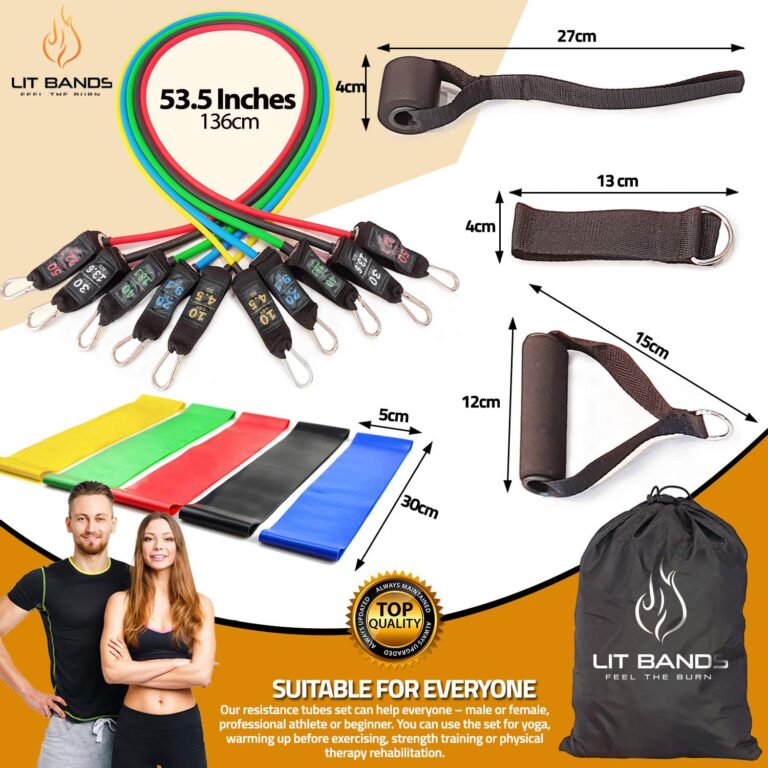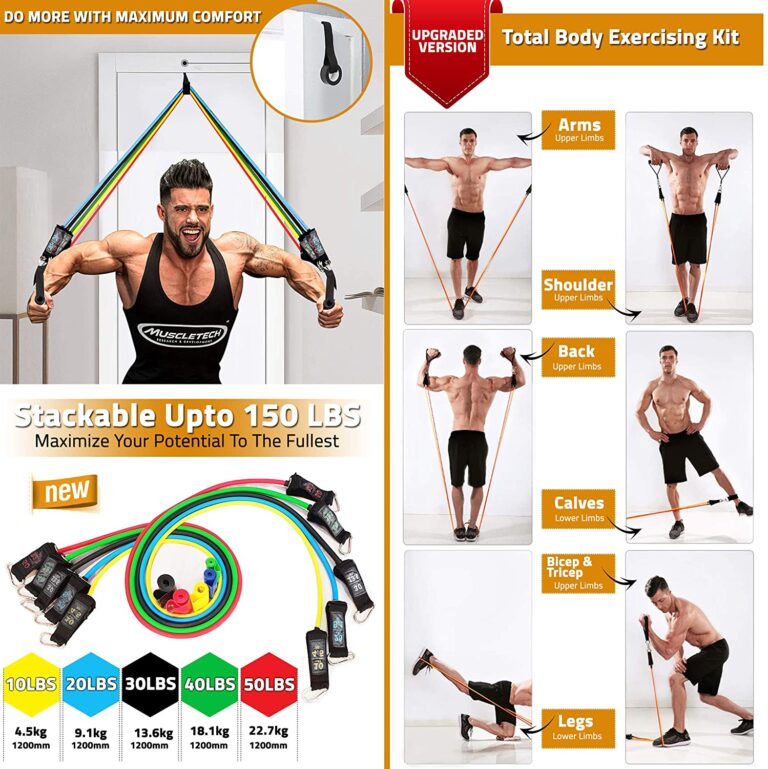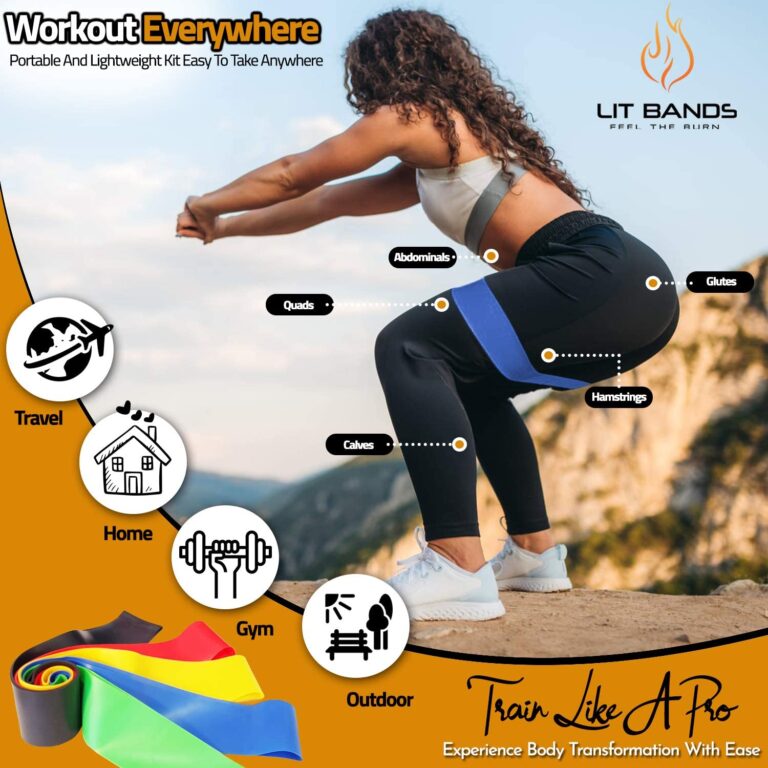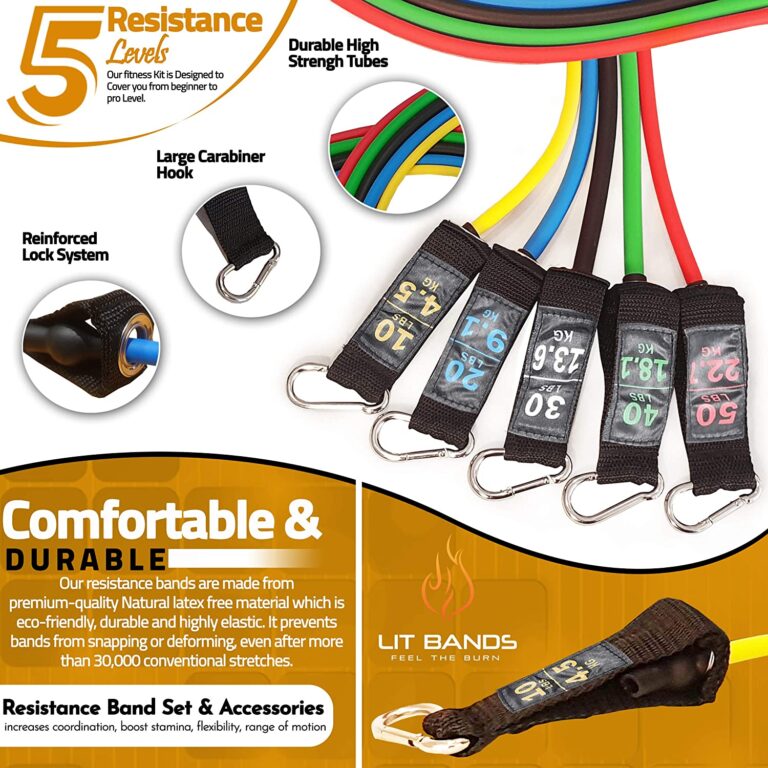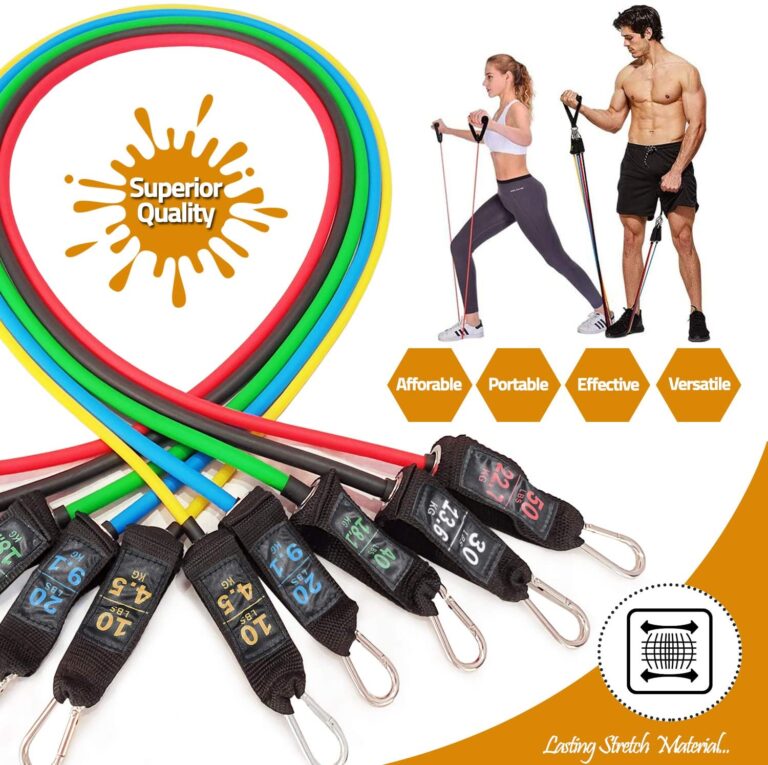 LITBANDS Exercise Resistance Bands Set with handles For Men And Women – Stackable Up To 150 LBS / 68 KG Fitness Workout Tubes With 5 Loop Bands, Complete 16 Piece Set For Home Gym And Outdoor Sports
Product Description
● ?【 FEEL THE BURN: GAIN MUSCLE AND LOOSE FAT 】 : – Exercise bands can be used to train different muscle groups, such as arms, legs, chest, back, shoulder, glute and booty . Perfect for any age group whether beginner or expert, boy, girl, men or women. LIT BANDS will help you to achieve the physique you always wanted by loosing body fat and gaining lean muscle mass.
● ?【 PREMIUM QUALITY EXERCISE RESISTANCE BANDS 】 : – LIT BANDS provides the best fitness bands quality products to ensure safe use and durability during intensive workouts. Our double layered tubes and large metal connectors make our product easy and safe to use.
● ?【 DESIGNED FOR ANY FITNESS LEVEL 】 : – LIT BANDS provide 5 resistance tubes and 5 mini loop bands with different resistance levels. Bands are individually labelled and colour coded and can be used either on their own or stacked in combination as they are adjustable to increase the intensity up to 150 LBS / 68 KG.
● ?【 THE ULTIMATE RESISTANCE BAND SET 】 : – Look no further 16 piece resistance band kit produced by LIT BANDS in combination with user manual and hundreds of free exercises available to access online to target any muscle group will provide you with everything you need to cancel your gym membership and save money.
● ?【 HOME WORKOUT OR OUTDOOR 】- This Exercise band kit is less than 2 pounds (1KG) which makes it lightweight and easy to carry around. You can take it to park, friend's house or even on holiday. Also our water resistant bag will provide you the extra protection you might need.