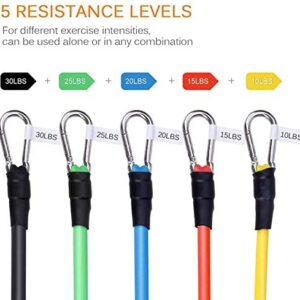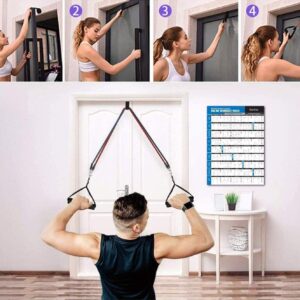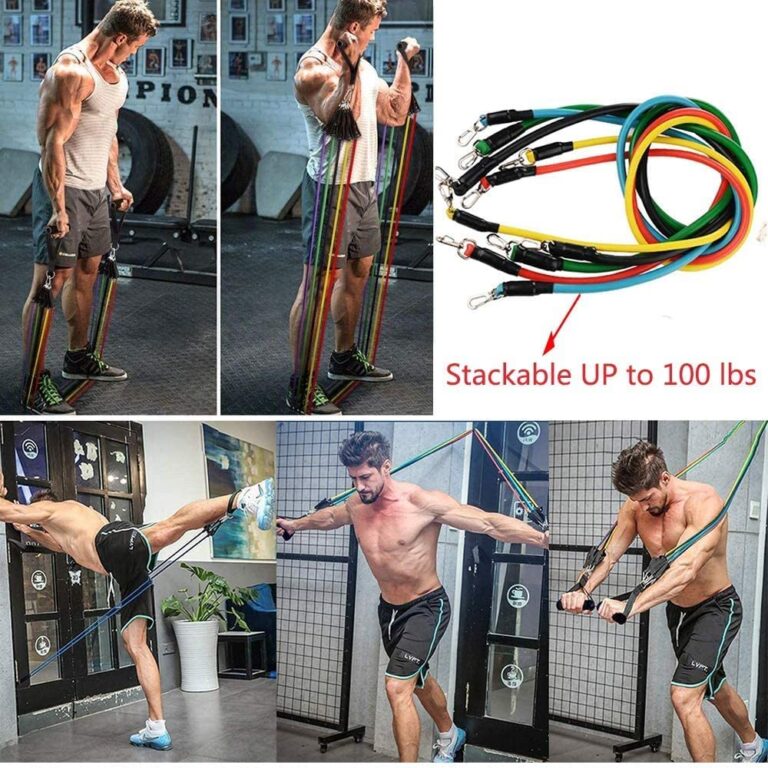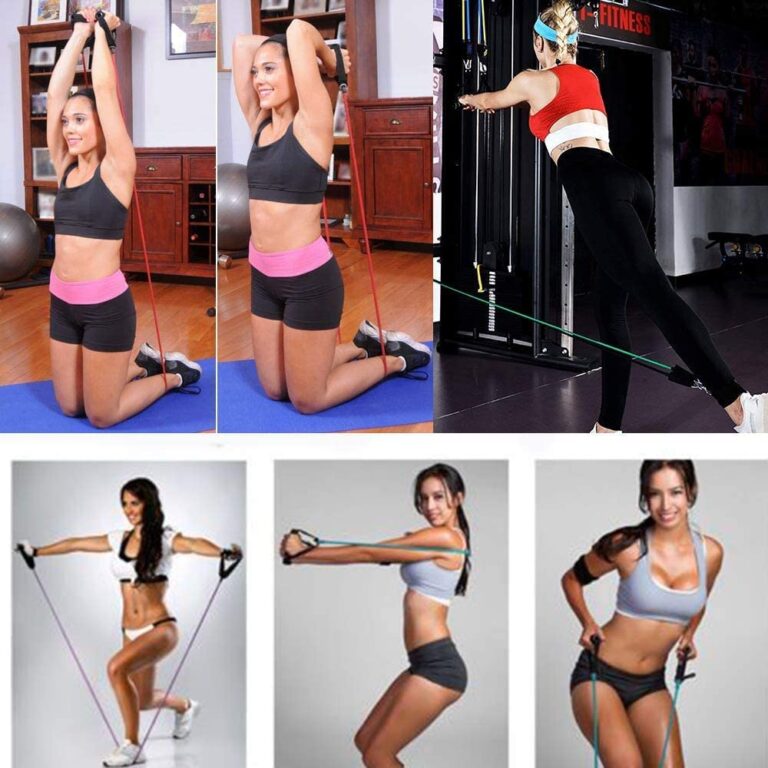 JIMACRO Exercise Resistance Bands 11 PCS Set with Door Anchor, Ankle Straps, Foam Handles, Fitness Tubes for Men Women, Fitness Stretch Workout Bands for Home Gym Fitness
Product Description
● 【Applicable to Any Location】Includes different progressive "weight" training bands but also a door anchor that lets you use it in the bedroom, Garage, or a hotel room as well as hand grips or ankle strap for wide training options.
● 【Premium Material】Made of high quality protective nylon sleeve and natural latex which prevents the resistance tube from being damaged, and provide you double protection in case the band to snap.
● 【For Anyone】Suitable for both beginner and expert. The variety of resistances and multi clip system means you can adjust the intensity of your resistance-band workouts to suit your personal goals.
● 【Easy to Carry】With this set for yoga, warming up before exercising, strength training. The compact and convenient bag allows you to travel, go to the gym or wherever you are training.
● 【Best Service】We offer best service and 90-day money back for this JIMACRO Exercise Resistance Bands! Any question with the product, please send us an email, we will reply you in 12 hours.