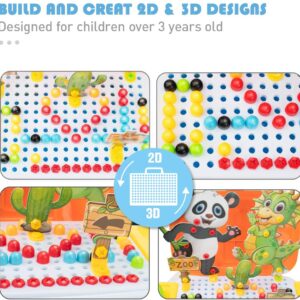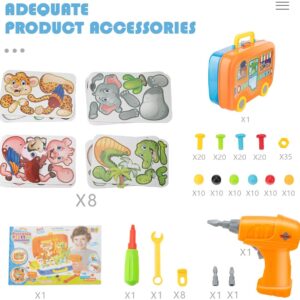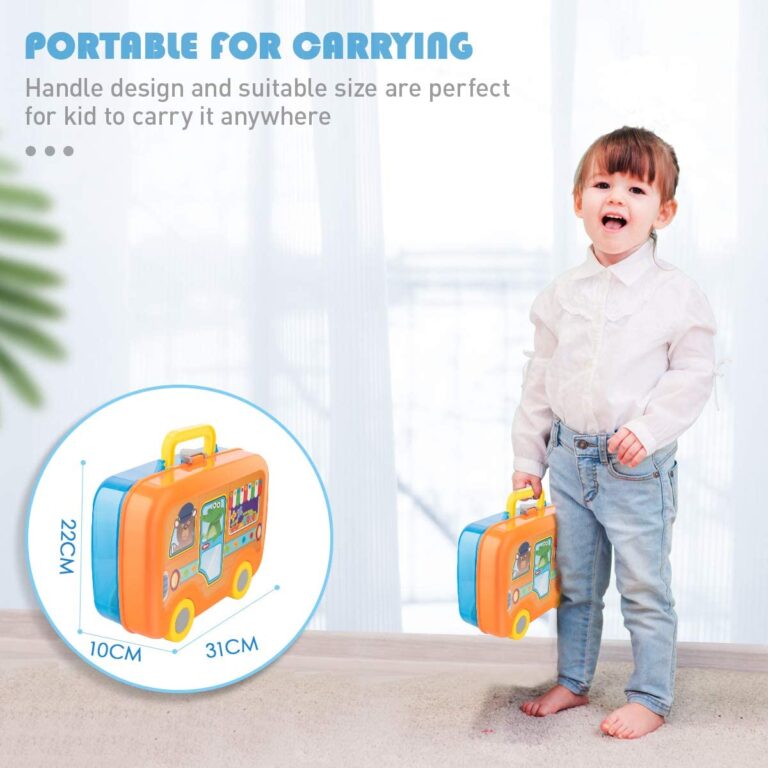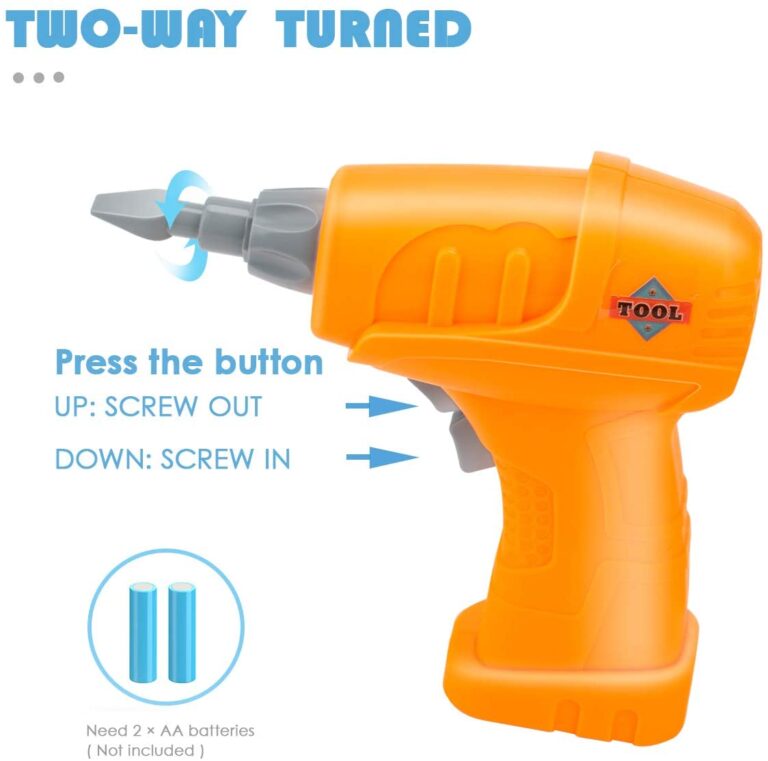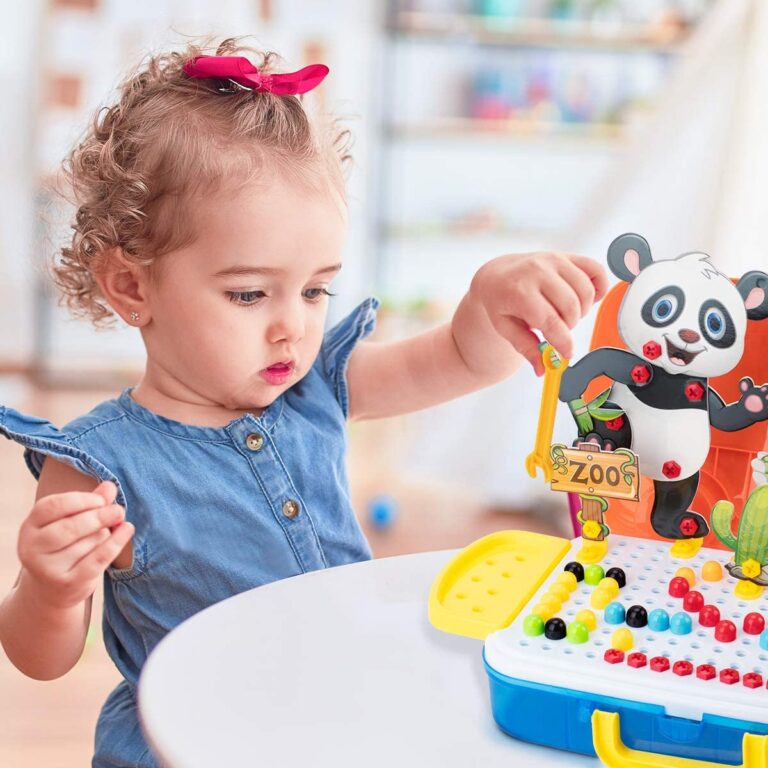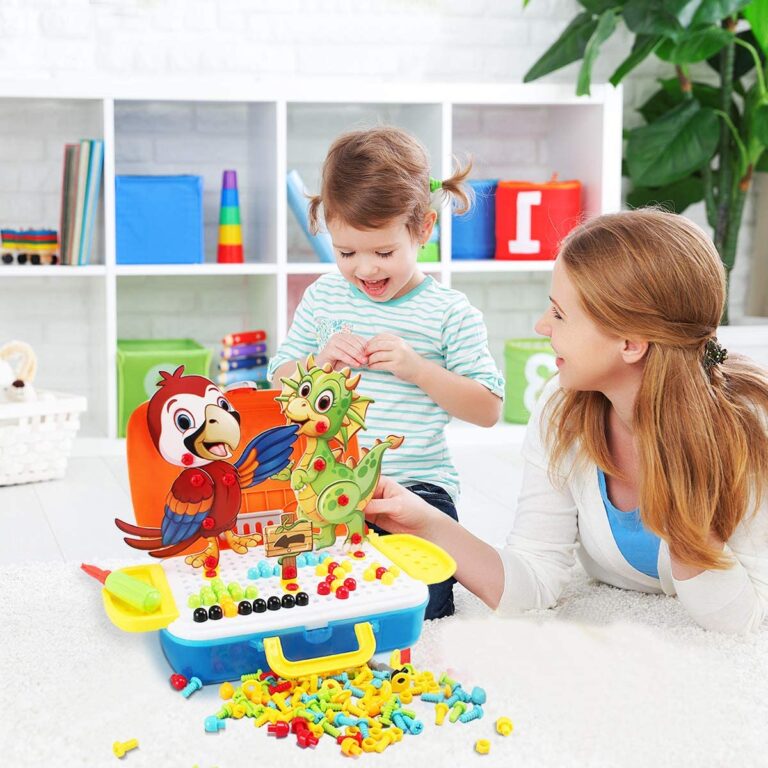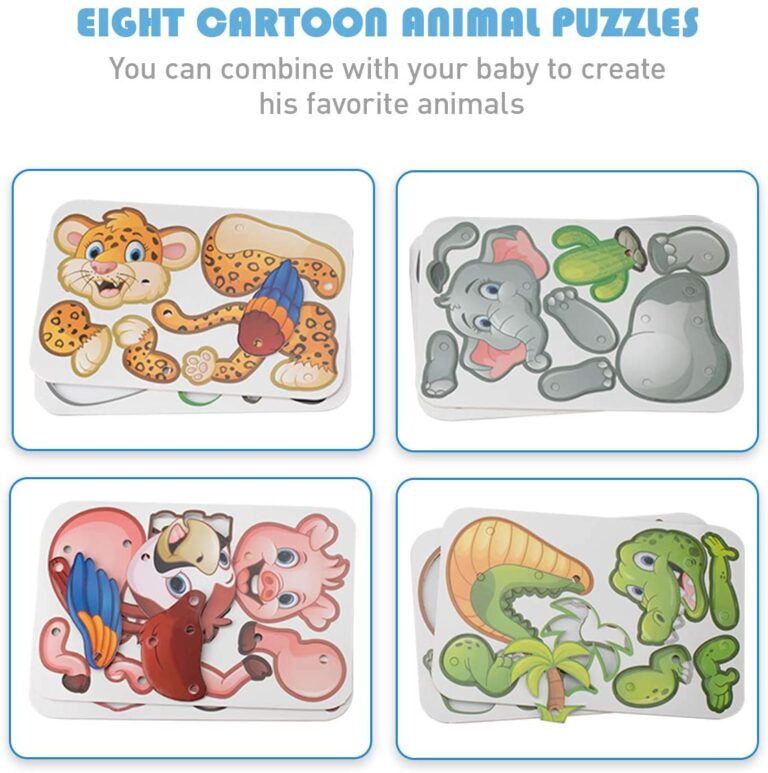 Lidasen Electric Drill Puzzle Take Apart Toys, 2D & 3D Creative Pegboard Educational Toys with Electric Drill Screwdrivers Spanner, Animal Cards Construction Set for Children Age 3+
Product Description
● Puzzle Creative Toys: All the accessories in a portable cute car shape box. Electric drill puzzle toy set includes power drill, screwdriver, animal cards, screw, etc. Children can create various interesting 2D or 3D models on the pegboard according their own ideas or included manual.
● Creative Skills Development: The pegboard puzzle toy are rich in color and can improve your baby's color & sensory cognitive ability. Helpful to cultivate cultivate children's fine motor skills, spatial thinking ability, hand-eye coordination, imagination and creativity.
● Creative Gift for Kids: The toys can last long and do not break easily. The best gift for kids in Birthday, Party, Christmas, Holiday. It's perfect for children experience the feelings of using tools, and make playtime challenging and interesting.
● Parent & Child Interaction: The multiple possibilities of the take apart toys can not only keep children away from electronic devices, but also provide chances for kids have funny time with parents and friends. Building a parent-child interaction and develop their social skills.
● Note: The safe electric toy drill powered by 2 x AA batteries (not Included) can loading and unloading screws to complete the patterns construction. The design and drill toy has small parts, suitable for children age 3+, make sure that children play under the adult supervision!