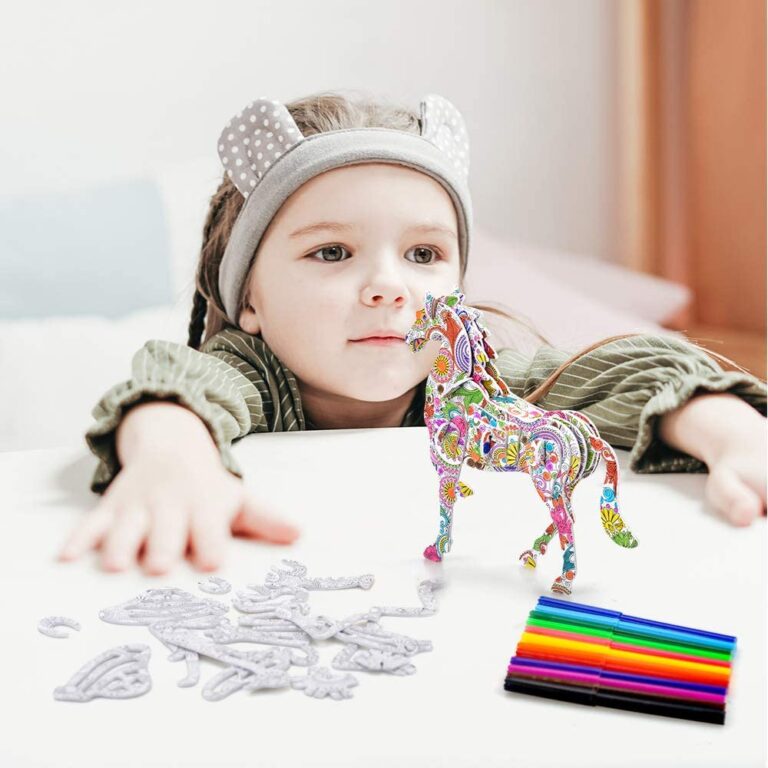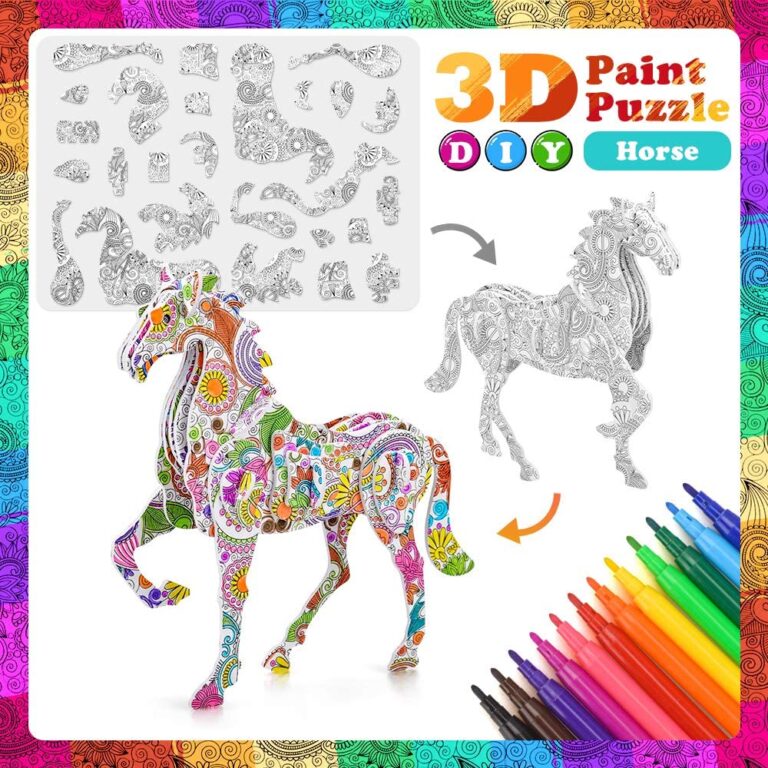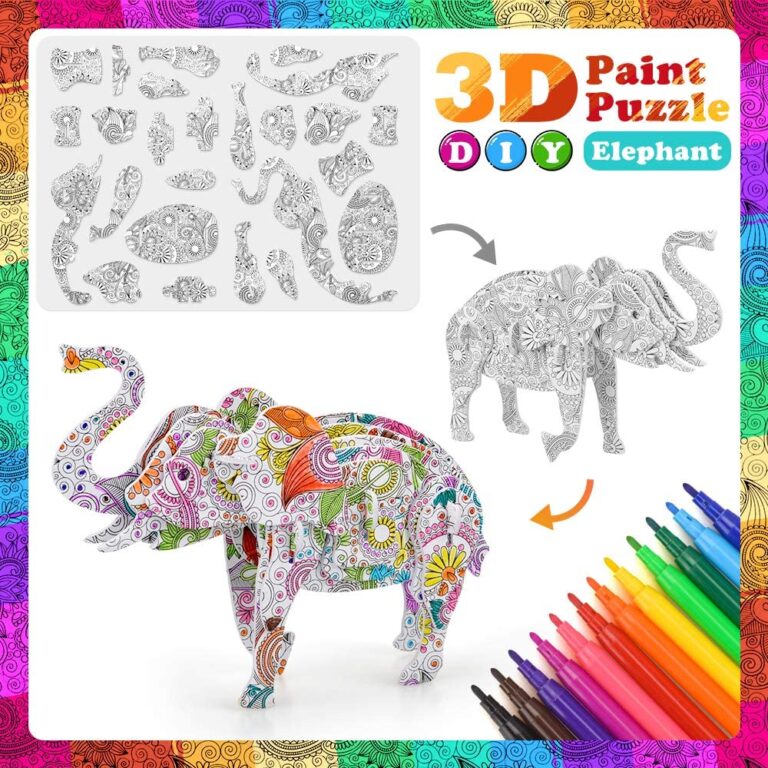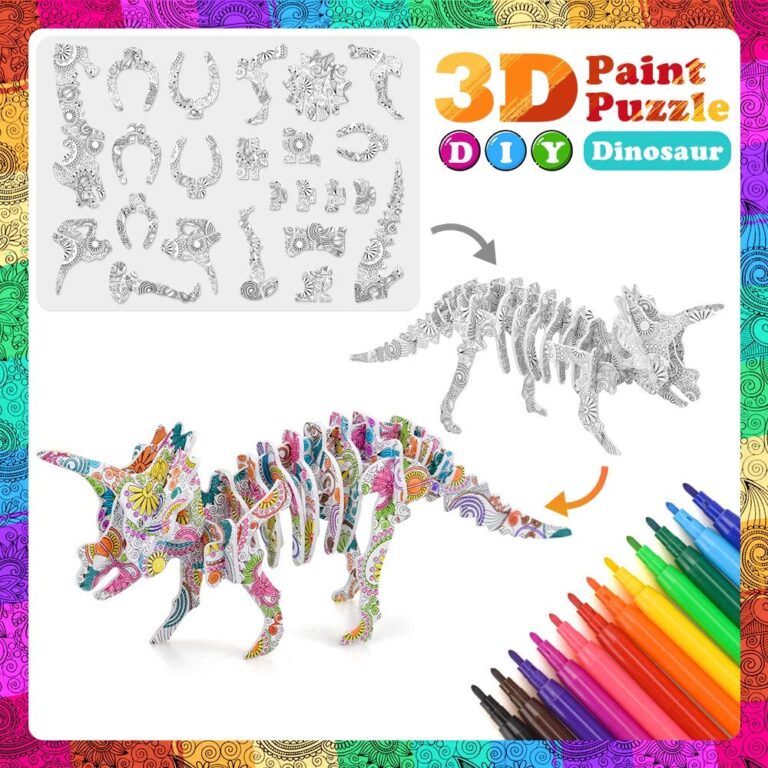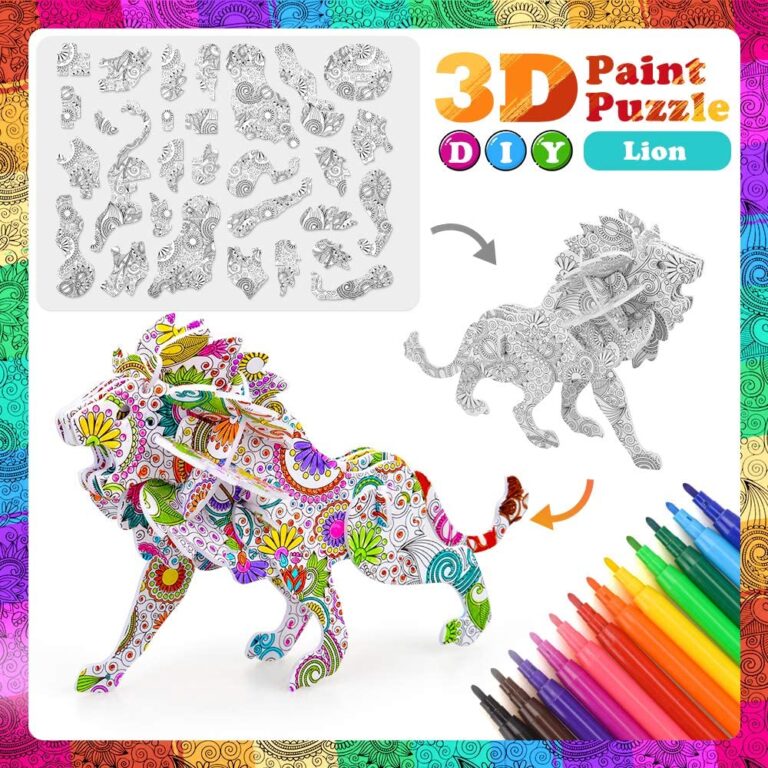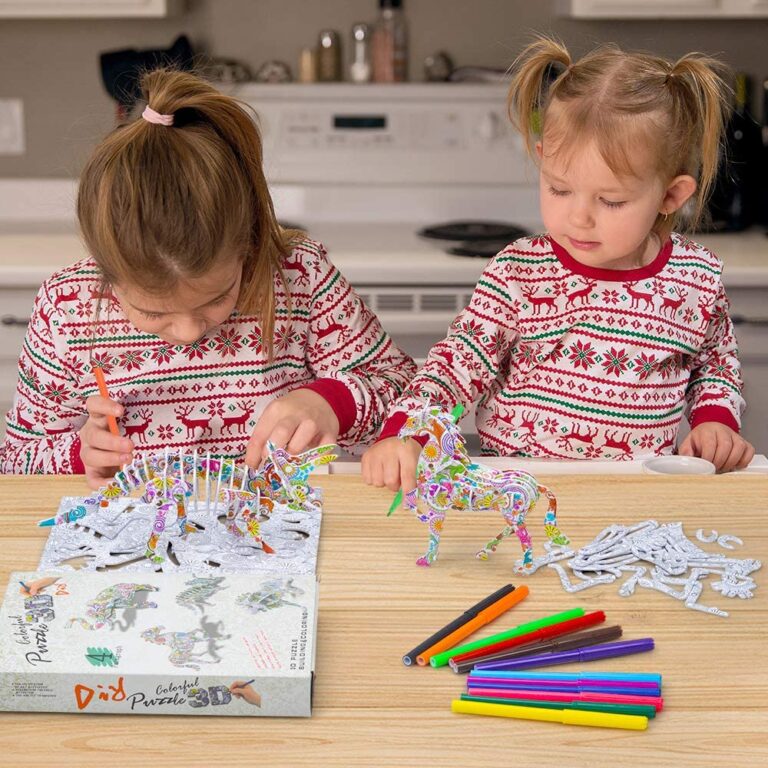 SUNNYPIG DIY Arts Crafts Puzzle Kit Best Toy Gift for Kids Girls Boys Educational Painting Crafts Kit Birthday Gift Toy for Kids Children With 4 Animals Puzzles with 12 Pen Markers
Product Description
● ❥3D Color Puzzle set: This 3D puzzle has two styles, one is insect (butterfly, spider, praying mantis, swan), the other is animal (lion, dinosaur, horse, elephant), composed of different style The puzzle comes with 12 watercolor pens of different colors. Children can assemble and color these puzzles by themselves. Hours of assembly fun are exciting, incredible crafts toys for girls, boys and kids! Not only suitable for children but also for adults.
● ❥Fun 3D Puzzles: 3D puzzles not only allow children to assemble themselves, but also allow them to color their work, which gives them a sense of accomplishment. There are many benefits for children to color themselves, which can enhance their hand-eye coordination, stimulate creativity, improve motor skills, and enhance color. This is also a relaxing toy. Adults who like coloring will also find this colorful puzzle to be challenging and interesting.
● ❥Provide Unlimited Capabilities: There are two styles of 3D coloring puzzle set, each style is designed with different patterns to make the children entertain and participate. Various designs can make children immersed in the fun of creation for hours. The 3D puzzle set can bring many benefits to children or adults. It can improve fine motor skills, coordinate hand-eye coordination and enhance artistic ability, enhance memory, concentration, creativity, and improve the entire thinking process.
● ❥Promote Communication Between Parents and Children: 3D color puzzles provide children with hours of fun and creative games. Fun puzzles that can be played by several children at the same time or by parents and children are fun activities for the whole family. Color puzzles enable children to build a high degree of confidence and take pride in their art work. Children have fun with his friends and family, relax with family on boring days and immerse themselves in the fun of assembly and colorin
● ❥Best Gift: Color puzzle is suitable as a birthday gift or show gift for boys and girls 3-9 years old. It is the perfect gift for 4 5 6 7 8 9 year olds on Christmas, Easter, Halloween and Children's Day. Children 5-8 years old can assemble this colorful puzzle with their parents to enhance their feelings and also communicate how to color the spelled patterns together. This is an arts and crafts suitable for both children and adults. Best handicraft gift.