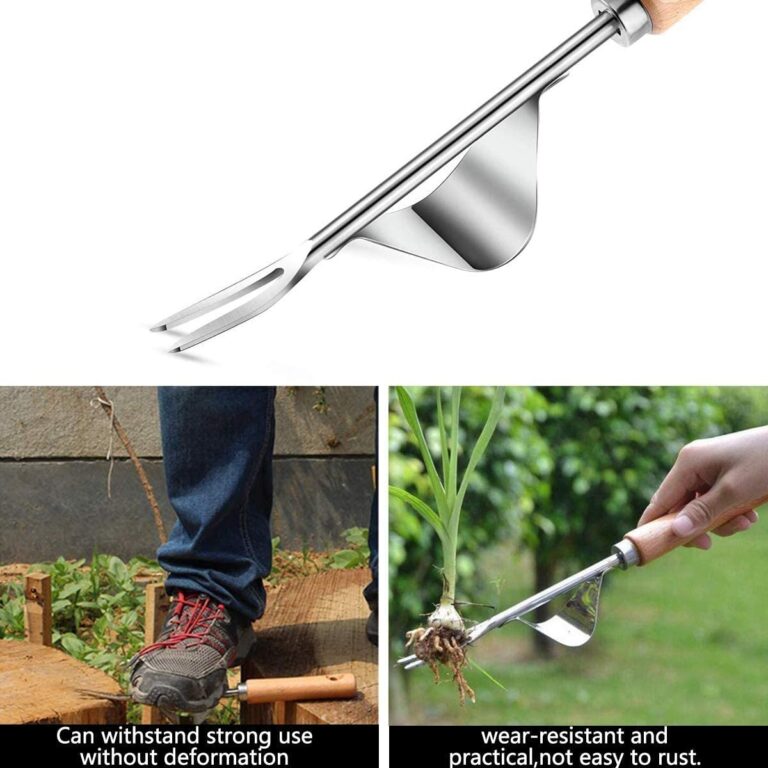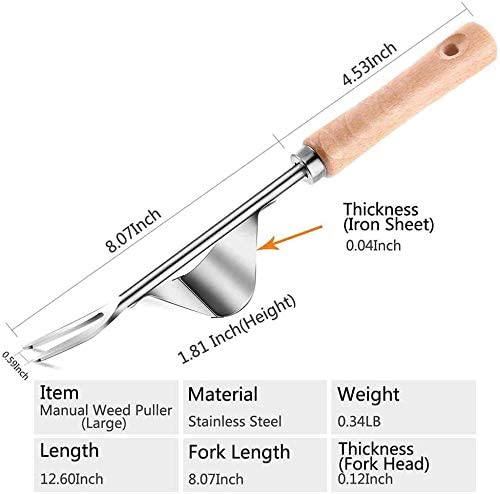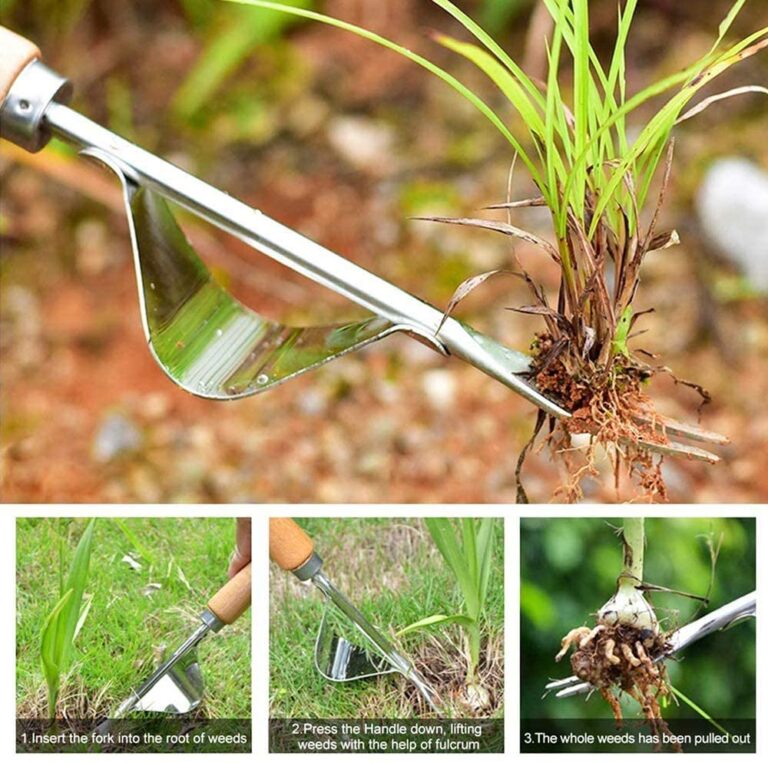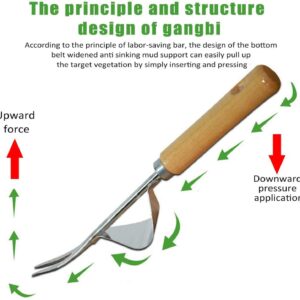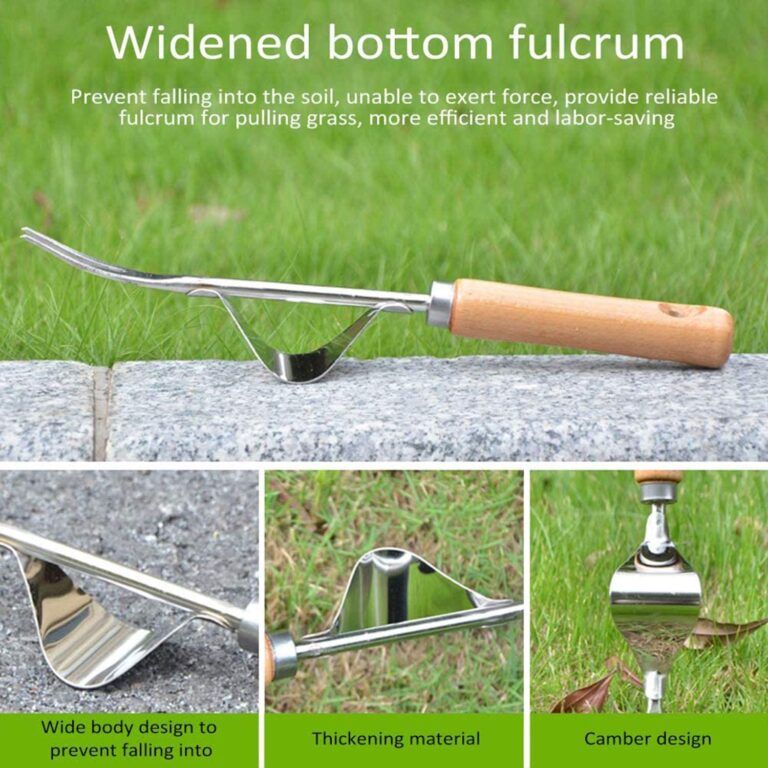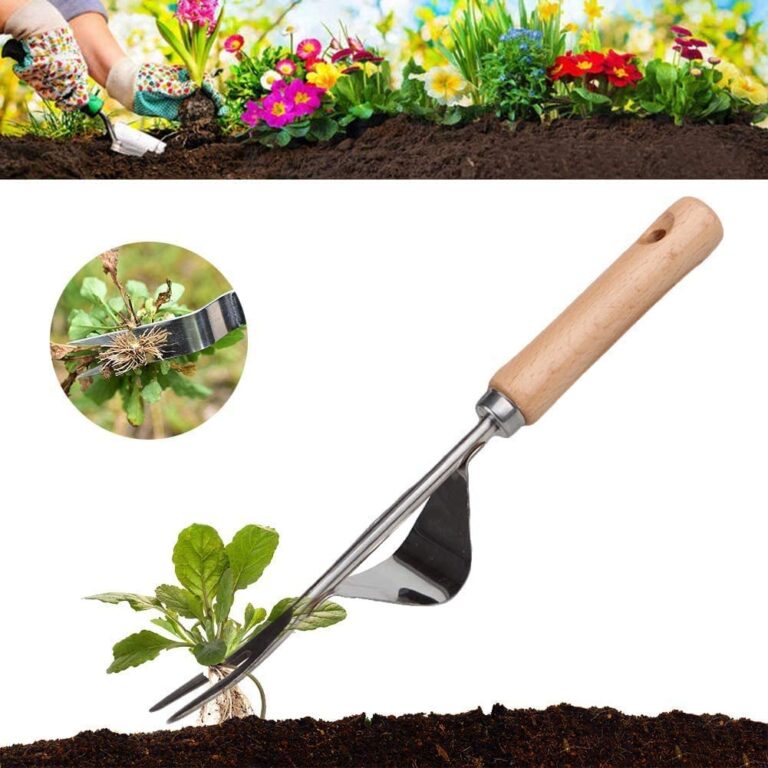 Manual Weeder Tool, Stainless Manual Weed Puller Bend-Proof with Smooth Natural Wood Handle, Premium Hand Weeding Tools for Garden
Product Description
● GREAT TOOL FOR REMOVING WEEDS FROM THE SOIL – Ideal for prying and removing thistles, dandelions, crabgrass, chickweed and other common garden weeds
● PREMIUM QUALITY STAINLESS STEEL – Forged for heavy duty use. Rust resistant and beautifully polished. Manufactured with the highest quality techniques, including a sturdy tang and ferrule for long-lasting durability.
● CLASSIC ASH WOOD HANDLE – Vintage, ergonomically-sculpted wood handle. Ash is the preferred wood for garden tools due to its strength, flexibility and durability. Wood is also a natural shock absorber (unlike plastic), which keeps your hand comfortable while gardening.
● LEVERAGED BASE AND STRONG V-SHAPED FORK TIP – Simply rest the curved metal base on the ground and dig around the roots to pull and remove weeds. Use the sharp fork tip to dig and pry the roots, stem and leaves.
● 100% SATISFACTION GUARANTEE – If you are not completely satisfied with your hand garden rake, simply send it back. We guarantee you will love using it in your garden!