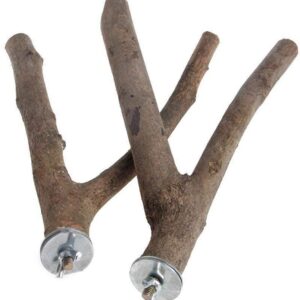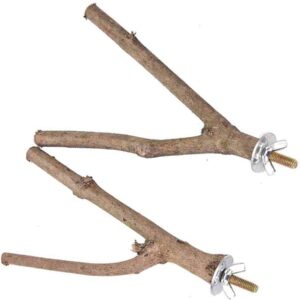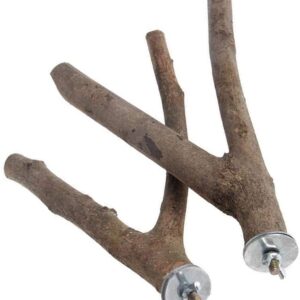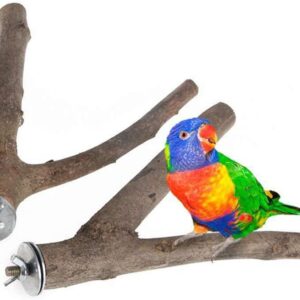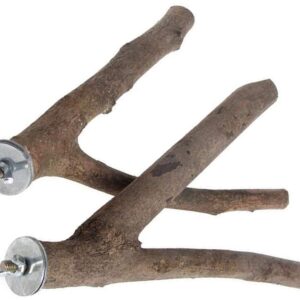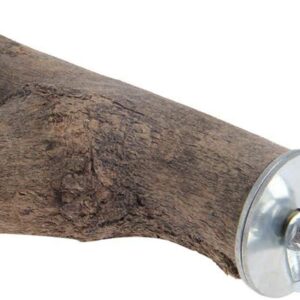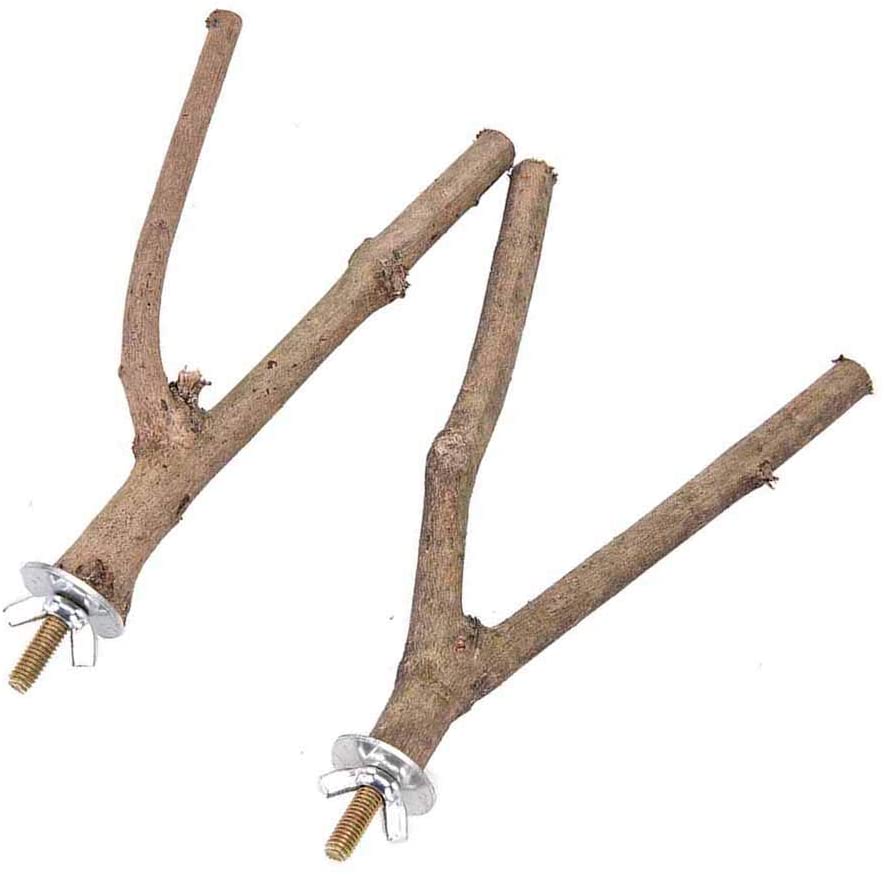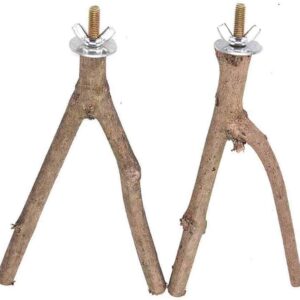 POPETPOP Bird Perches 2 Pack-Perches for Bird Cages Parrot Natural Wood Fork Stand Perch Bird Cage Accessories (15cm)
SKU:

10491
Category: Birds
Product Description
● Natural Bird Perch for Cage,Adopts premium natrual wood, safe for pet birds to use.
● The surface of the bird parrot perch is rough, your bird 's paw can catch it firmly, safe to use, which make make your pet stand safely and securely.
● Natural wood material is safe and great for chewing and gnawing, which will keep your bird's beaks and nails trimmed and shaped naturally.
● Wooden perches for bird cagesSimple to attach securely to most cage with the screws.
● Popular toys and playground for cockatiels, parakeets, parrots, lovebirds, conures and other small birds to play and rest.
Customers Who Viewed This Item Also Viewed