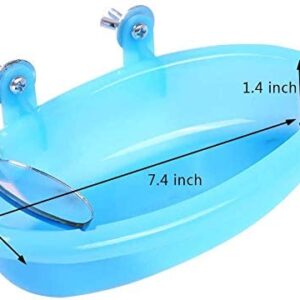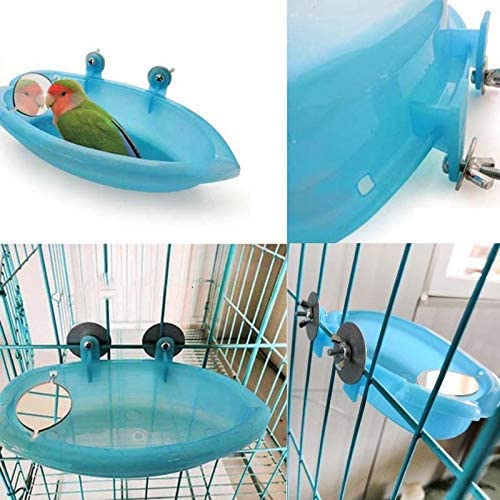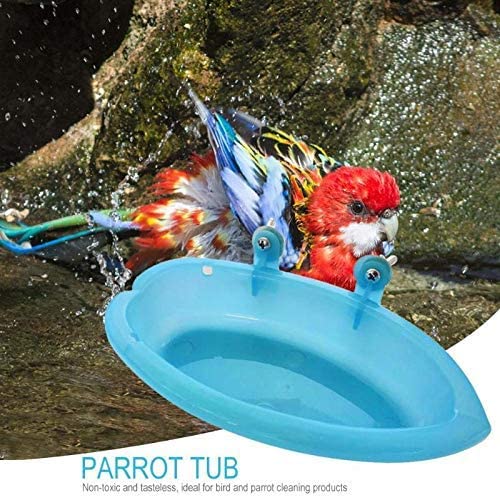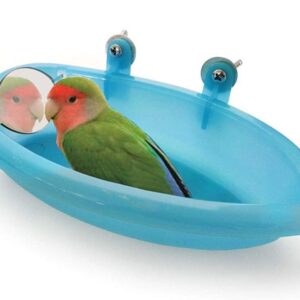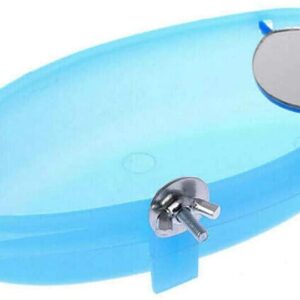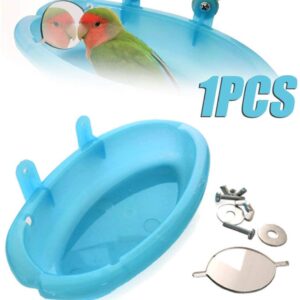 Bird Bath Tub Bowl Basin Hanging Birdbath Toy Pet Parrot Budgie Parakeet Cockatiel Cage Water Shower Food Feeder With Mirror (Blue)
Product Description
● ♛ Size : 7.4 inch * 3.9inch * 1.4inch ( L*W*H), More details please check Picture-2 , Thank you very much~
● ♛ Multipurpose: It can be used a bird bathtub and a bird bowl, very practical,The bird bathtub with screw, you can install it on any cage.
● ♛ Durable and non-toxic for daily use, the product is cleverly designed, and it is also equipped with a small mirror in the tub, which will make the bird more fun when taking a bath.
● ♛ Water bath is good to the bird health, not only is it beneficial to clear the feather dust and clear parasites, but it also moisturizes the skin and helps the birds to dissipate heat.
● ♛ Simply hook to the cage door and when bath time is over remove for cleaning. This will make the bird more fun to bathe. Stable and hard to tip over for less mess.