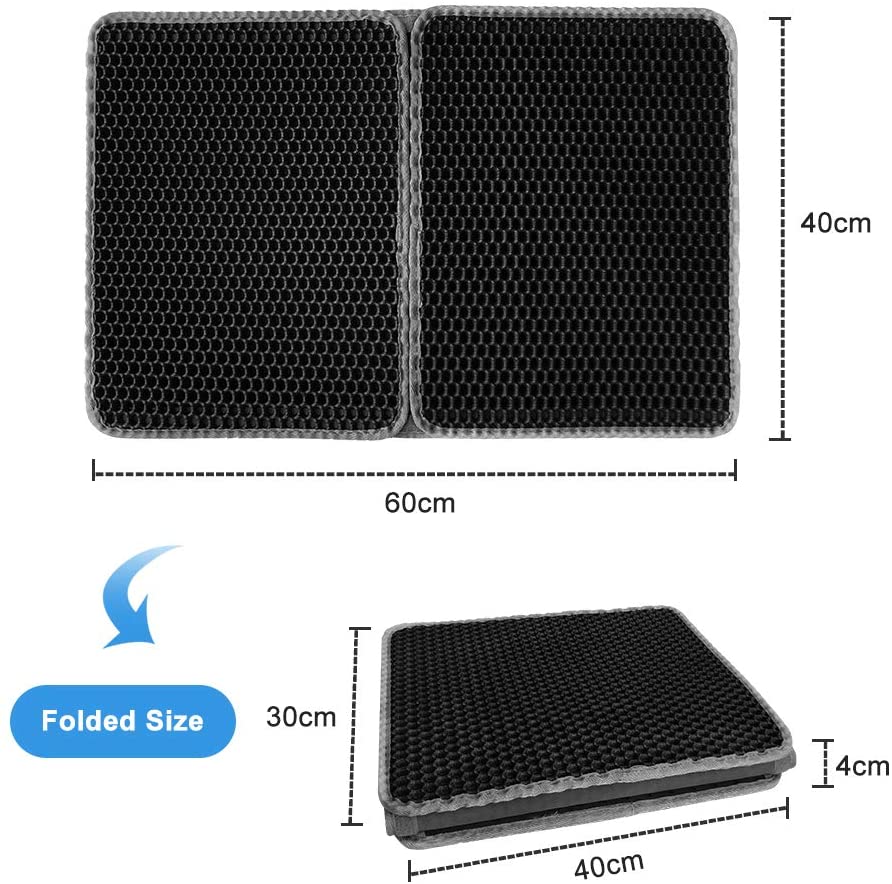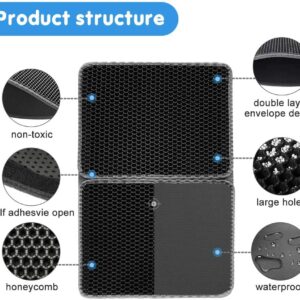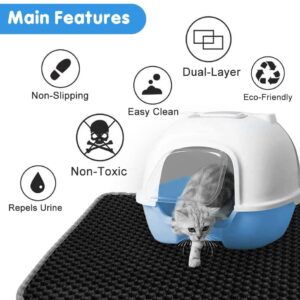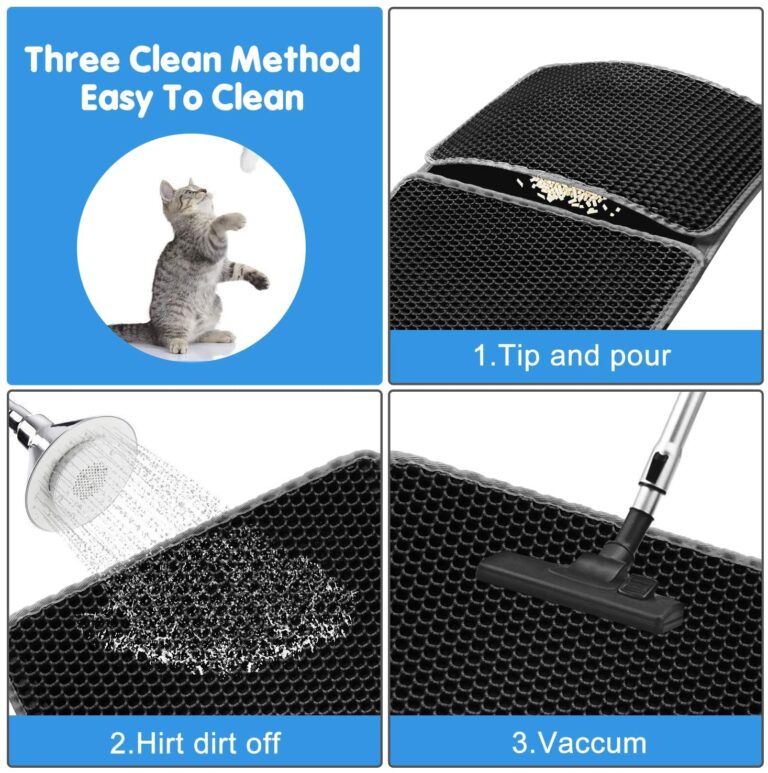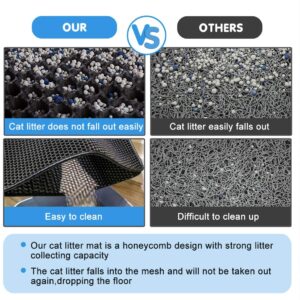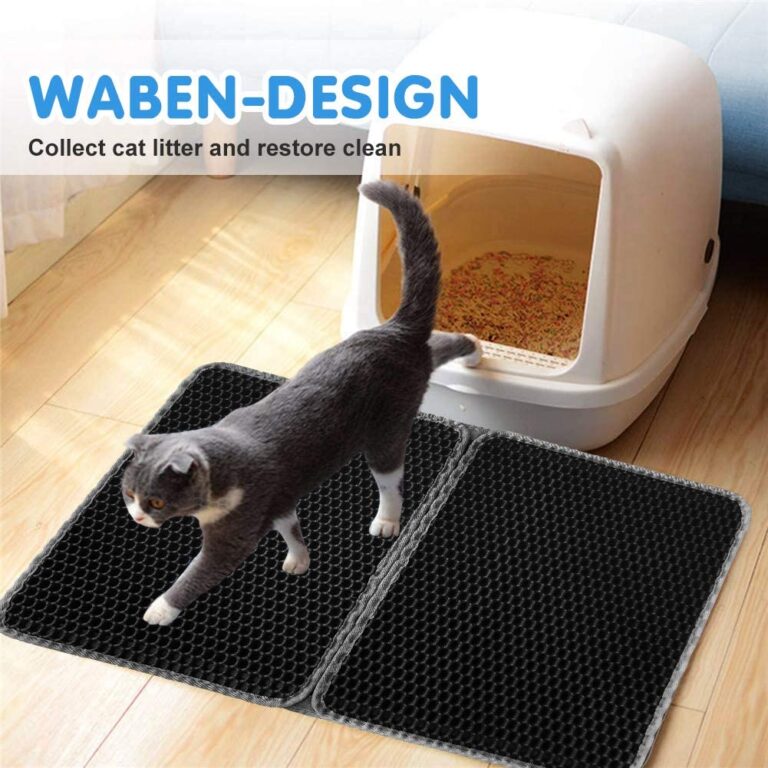 Cat Litter Mat, Foldable Large Cat Litter Tray Trapper Mat with Waterproof EVA Double Layer, Washable Non-Slip Pet Litter Catcher Clean Pad Cat Litter Trapping Mats Accessories Grey (15″ x 24″)
Product Description
● Waterproof double layer design: our large cat litter tray mat is divided into two layers. The top layer features a hexagonal honeycomb hole design that allows you to catch scattered cat litter and save time vacuuming cat litter from around the house. Waterproof base. The layer prevents water or urine from entering the floor.
● Premium soft EVA material: the cat litter mat size is made of soft, durable and washable, environmentally friendly, highly elastic EVA material, non-toxic, soft, washable, not hot, safe to use and protect your cat's paw from injury and let your cats feel so comfortable that they even like to play on it.
● Easy to clean and carry: the middle opening of the cat waste collection mats makes pouring and cleaning of the cat litter easier and saves a lot of cleaning time when vacuuming cat litter from all over the house and drying. This cat litter tray mat can be folded in half for easy storage and easily carried with super light material.
● Measurements shown: Our waterproof cat litter trapper mat in the size 15 x 24 inches, which is large enough to catch and catch rubbish, and is comfortable for cats to step on. ; Suitable for many types of waste and kitten cat litter trays, hooded self-cleaning litter tray.
● Service promise – If you have any questions about our two-layer cat litter mats, please contact our customer service to solve the problem. No matter what happens, we will do our best to provide customer service.