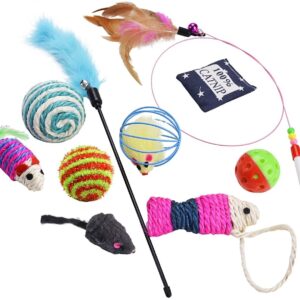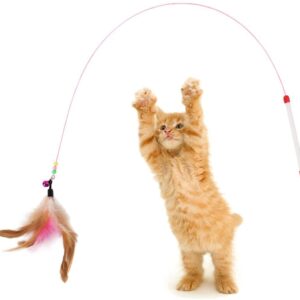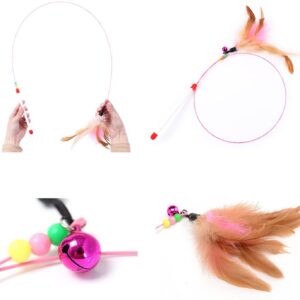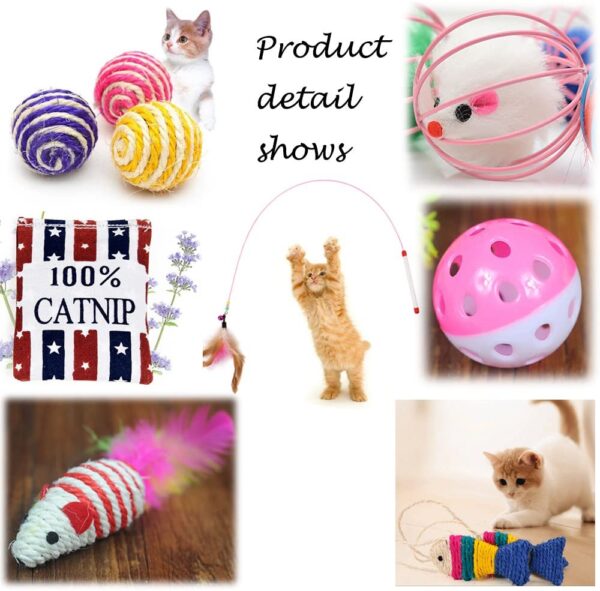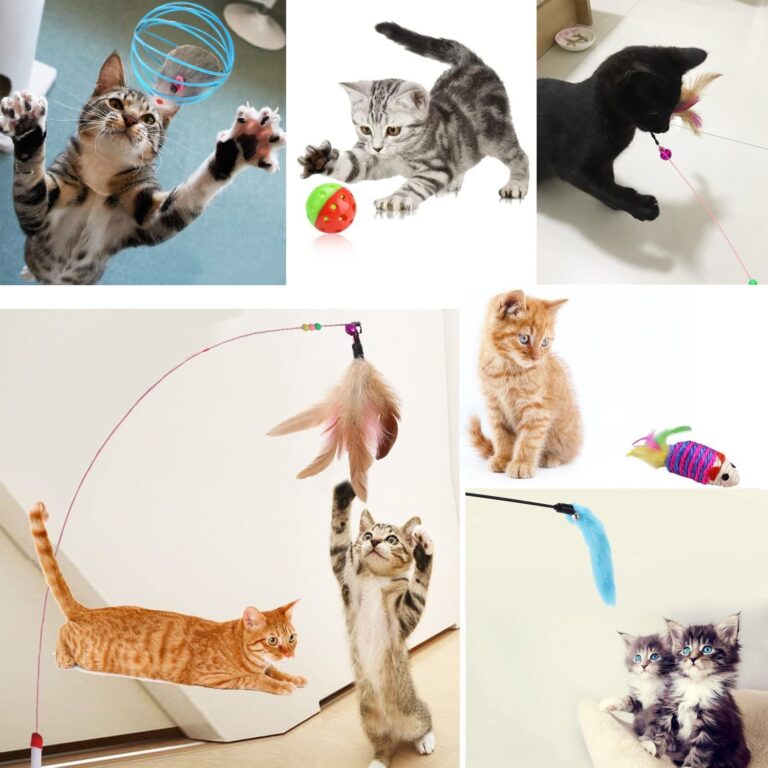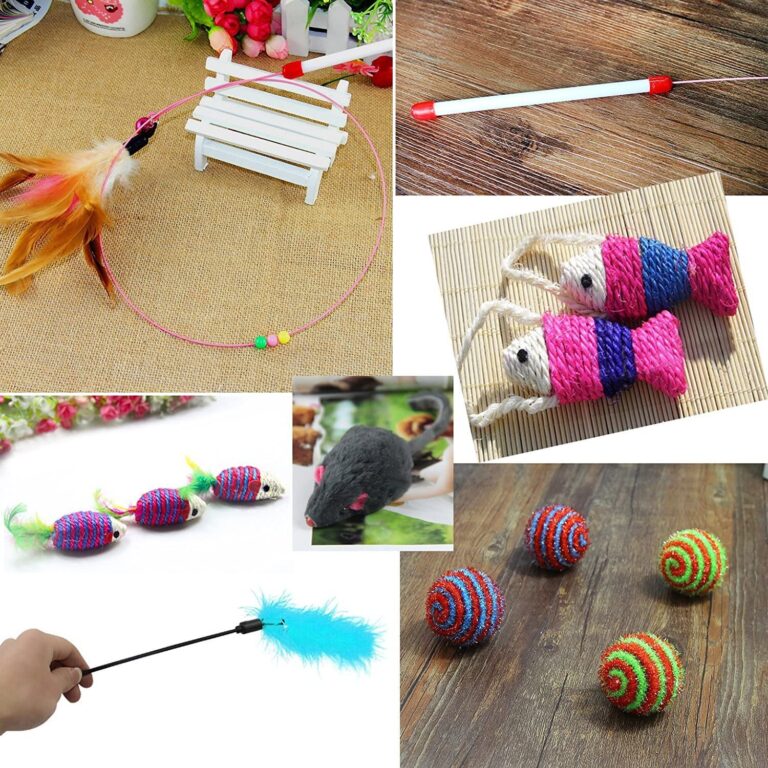 Legendog Cat Toys, 10 Pcs Kitten Toys Cat Toys for Indoor Cats Kitten Interactive Mouse Toys Set for Kitty and Cats – Best Gift for Cat
Product Description
● VARIOUS AND INTERESTING TOYS: you can have peace of mind whilst your cat gets busy developing their hunting skills and imagining they're fighting a real bird or mouse!
● ADDICTIVE AND FUN FOR YOUR KITTY: The wild wonder wand with nice feathers and shiny sparklers keep them intrigued;Sisal cat toy is good for cat to bite and scratch;Squeaky toy and bell toy could draw your kitties' attention instantly.How interesting are the toys that your cats just can't stop playing with them !
● SAFETY SECURITY: Each toy is made from high quality environmental no-contamination natural wood, sisal, elastic and feathers. The length of the dangler keeps little fingers far away from sharp claws, preventing accidental scratching wherever possible.
● INTERACTIVE CAT TOYS: Cats are emotionally, physically happiest and healthiest when in touch with their basic hunting instincts. This is a fantastic toy to interact with your kitty for play and exercise. Give your cat a way to release his energy with this combo pack of entertaining toys.
● KEEP YOUR CAT ENGAGED WITH YOU: Build trust and companionship between you and your feline friend. Whether you've got a tiny kitten or an elderly cat, our toys provide a fun way to get them exercising and engaging with you. they develop the coordination and timing needed to successfully capture their target.