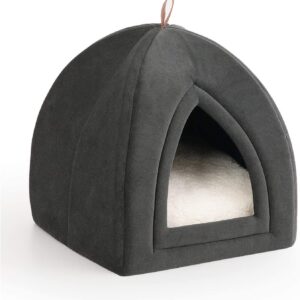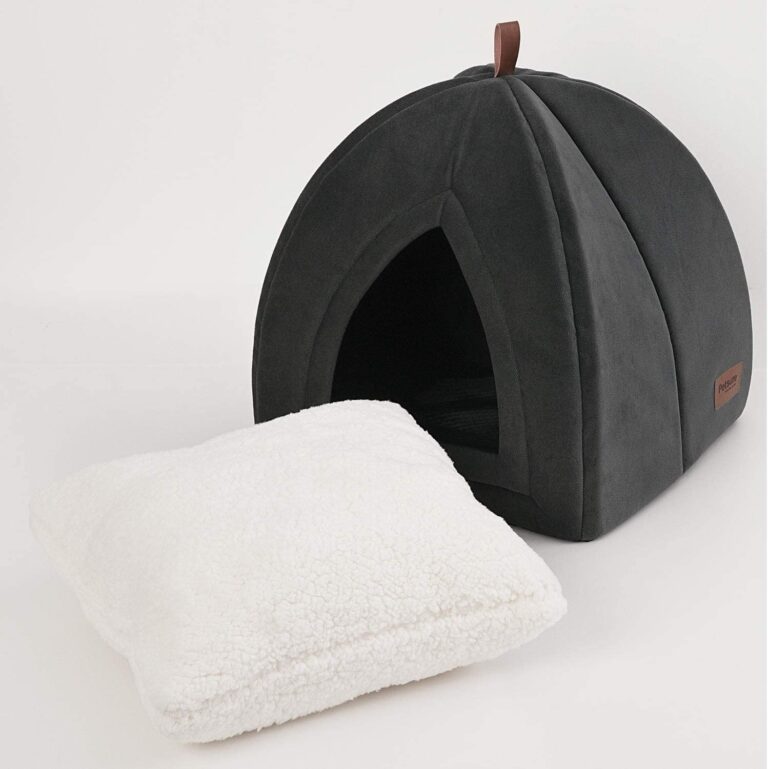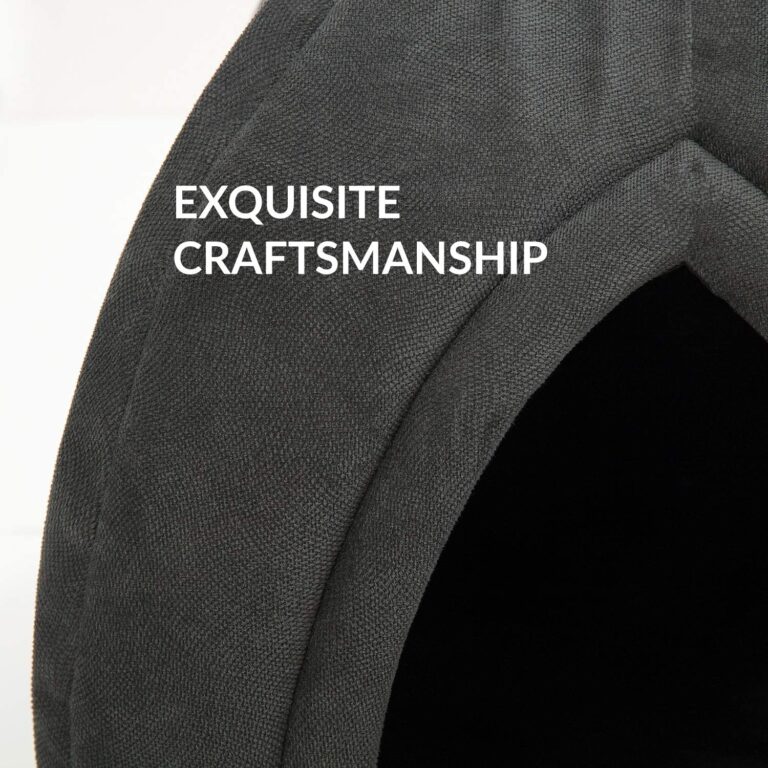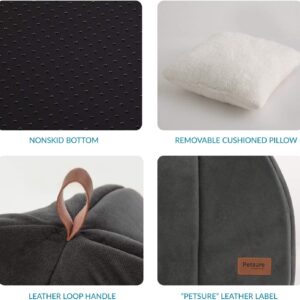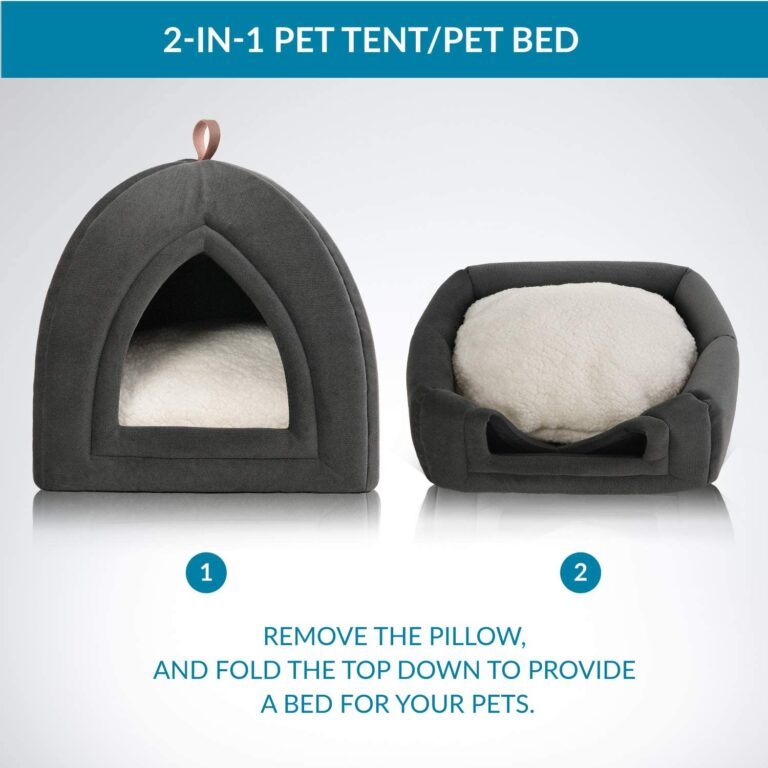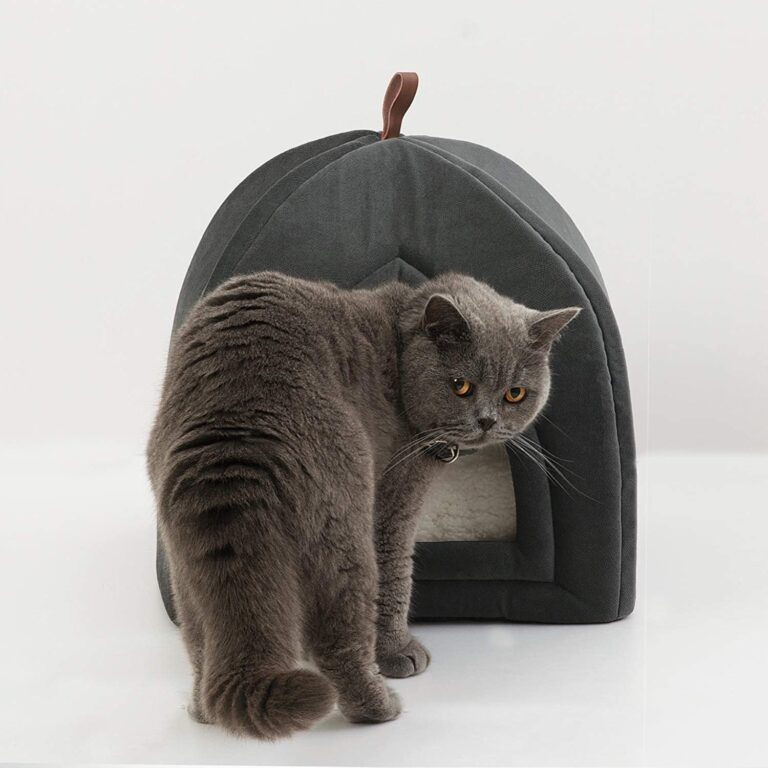 Bedsure Pet Tent Cave Bed for Cats/Small Dogs – 38x38x38cm 2-In-1 Cat Tent/Cat Bed House with Removable Washable Cushion Pillow – Microfiber Indoor Outdoor Pet Beds, Dark Grey
Product Description
● VERSATILE PET TENT: Versatile Bedsure Pet Tent Bed is the ultimate retreat that you can set up at home (living room, porch, balcony) or take along with you on trips, cookouts, picnics and anywhere else – 38cm (L) x 38cm (W) x 38cm (H) pet bed is suitable for cats, small dogs (such as Chihuahuas, pugs) and other pets like rats or rabbits up to 5kg.
● STURDY CONSTRUCTION: Constructed of high density foam and 100% microfiber outer material, this tent bed gives pets a cozy place to snuggle up in – The soft cushion (microfiber fill) is placed inside of the bed and can be removed for easy maintenance or be used separately anywhere – Well-made cat tents are sturdy enough to consistently hold their shape.
● SMART BED DESIGN: With a triangular entrance and cave-like design, 2-in-1 enclosed pet bed functions like a cat/dog house and the top folds down to provide a bed for your beloved kitty or puppy – Igloo-like structure turns this bed into the perfect hideaway and a quiet, private place to sleep – Leather handle on top makes it easy to move when needed.
● PERFECT FOR YOUR KITTEN: 38x38x38cm tent bed has plenty of room for your kitty to spread out in and is lightweight enough to move around as you or your cat wishes – Anti-slip bottom keeps pet bed in place while your kitten wriggles – Cat tent bed is fold-able for easy storage and easy to carry on the go – Stylish cave bed goes with any home decor scheme.
● CARE INSTRUCTIONS: Machine wash the pillow gently & separately in cold water with a pet-safe detergent.