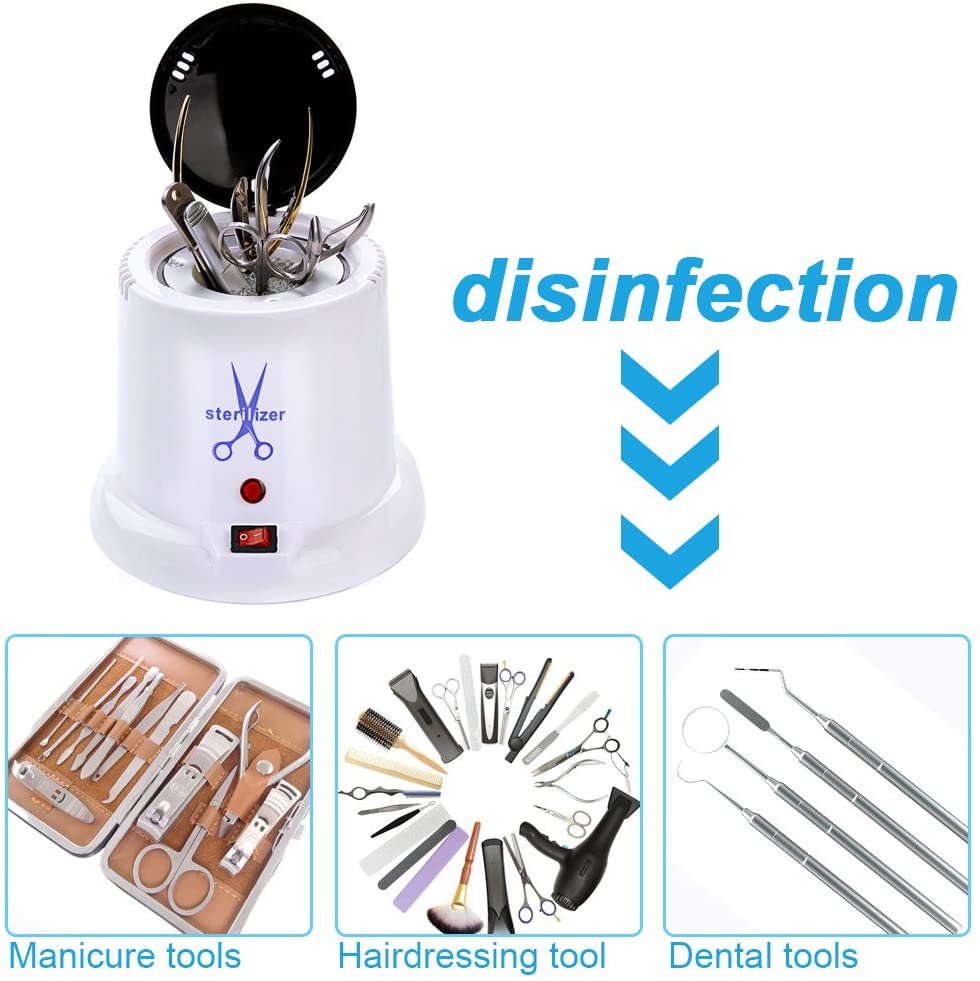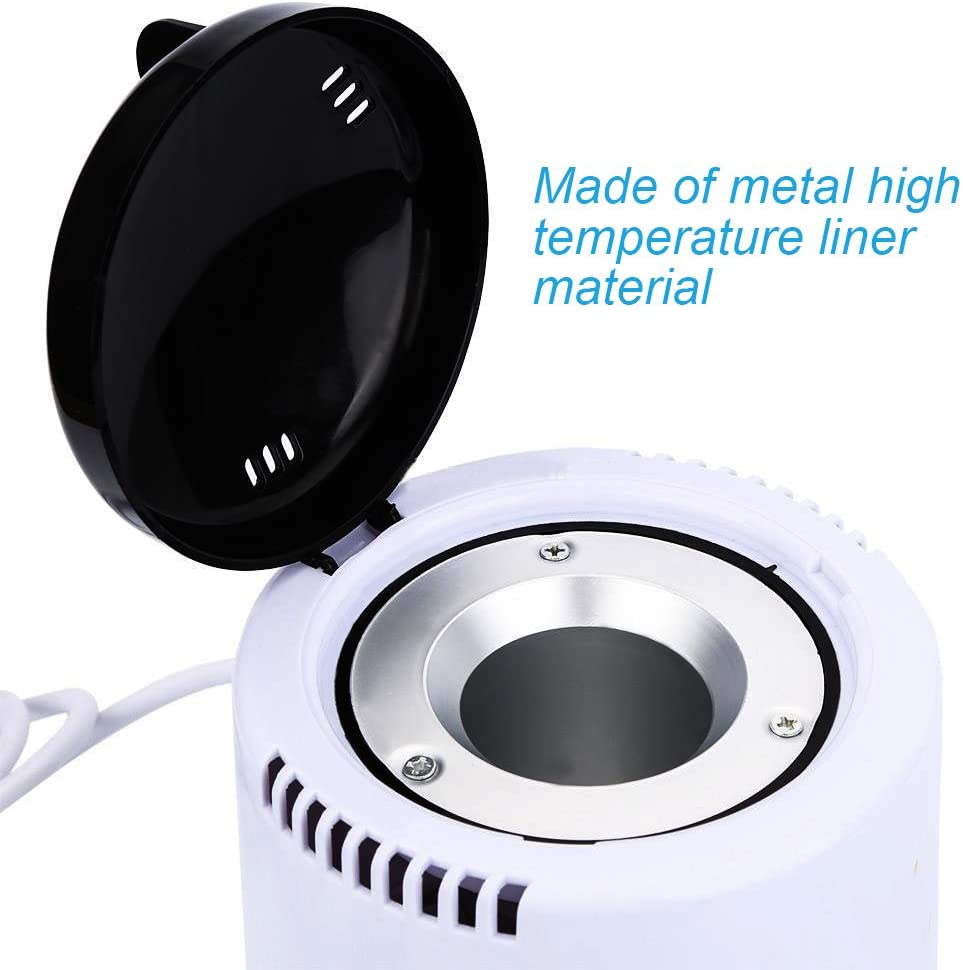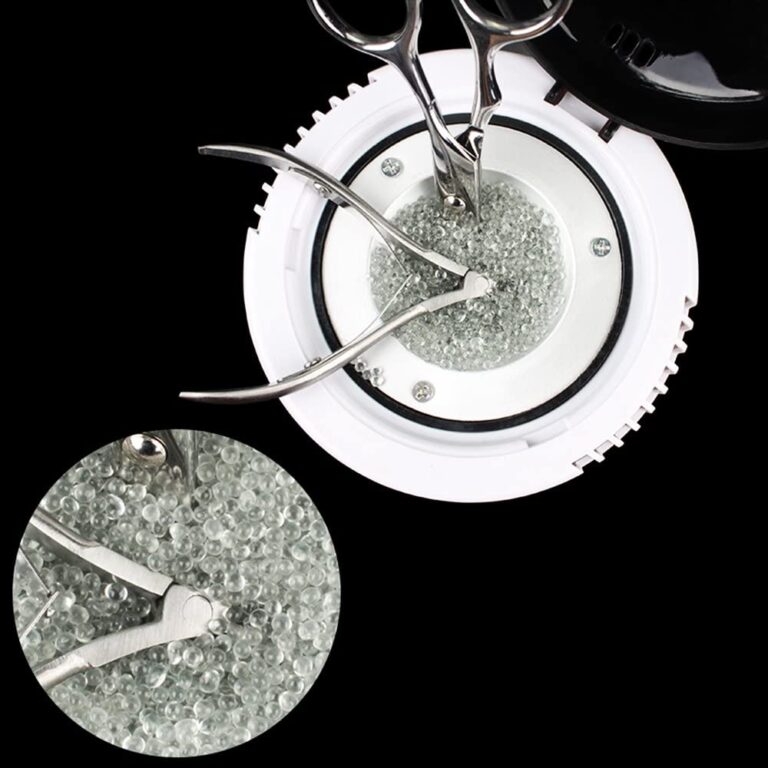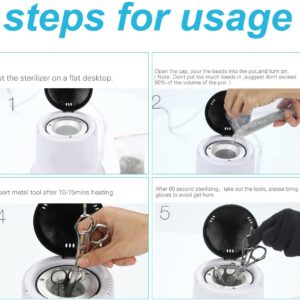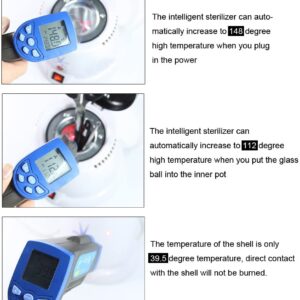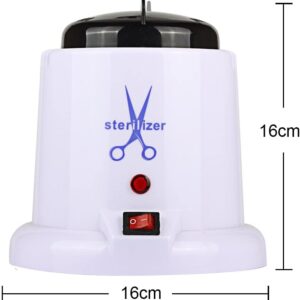 Beauty Tools Sterilizer, Soriace® High Temperature UV Cleaning Tool Sterilizer with 140g Glass Ball, Ideal for Disinfecting Hair Tools/Nail Manicure Set/Dental Hygiene Kit etc
Product Description
● 【WHY TO USE】150°C high temperature disinfection insteads of the traditional hot water disinfection, can kill more than 99.9% of stubborn bacteria and viruses. Put the glass beads into the inner pot, the intelligent sterilizer can automatically increase to 150°C when you plug in the power, which keeps the tools clean and sterile.
● 【HIGH QUALITY】High temperature aluminum liner material manufacturing, the liner can not be disassembled. Smart thermostat heating, high safety factor. ABS plastic outer, humanized design with nine vent holes on both sides, three vents at the bottom, safer rest assured. Will not hot your hand when you touch the outer.
● 【PRACTICAL USE】Convenient, eco-friendly, save energy. Best for disinfecting metal tools (prohibit plastic), such as hair tools disinfection, nail supplies tools desinfection, sterilize detal instruments, etc. Ideal for beauty salons, spas, home, professional and personal use, bid farewell to bacteria, get a healthier life.
● 【PACKAGE INCLUDES】1 × stainless steel tool sterilizer machine, 1 × 140g disinfection beads. Please note that the other accessories are not included.
● 【COMPACT SIZE】Machine outer : 16CM*16CM ; Machine inner : 6.5CM*4.6CM. Only the glass beads can be put into the inner pot, the liquid is not allowed! But if the beads are get black, please purchase new beads, stop using the black beads.