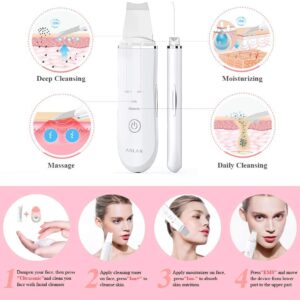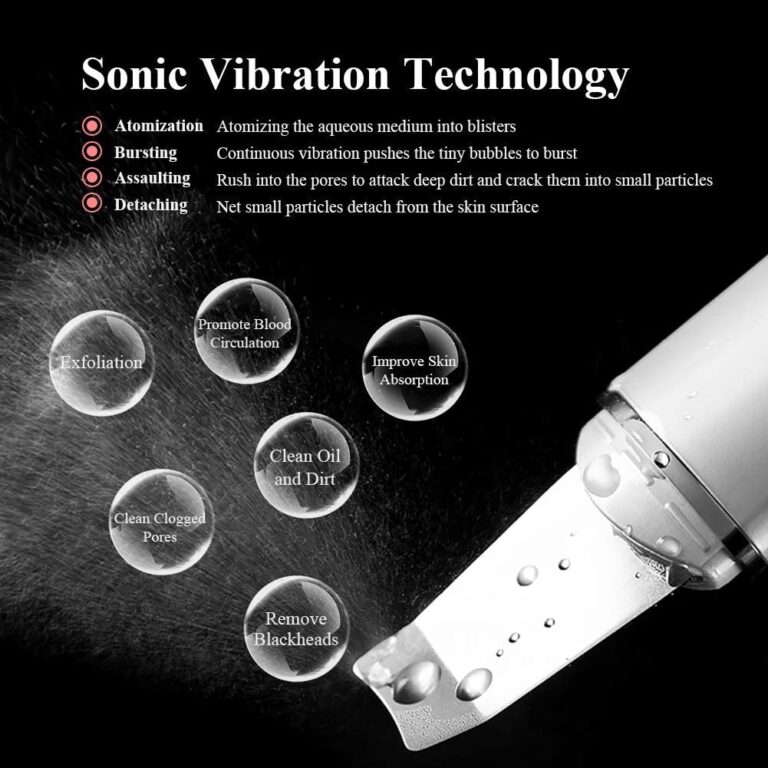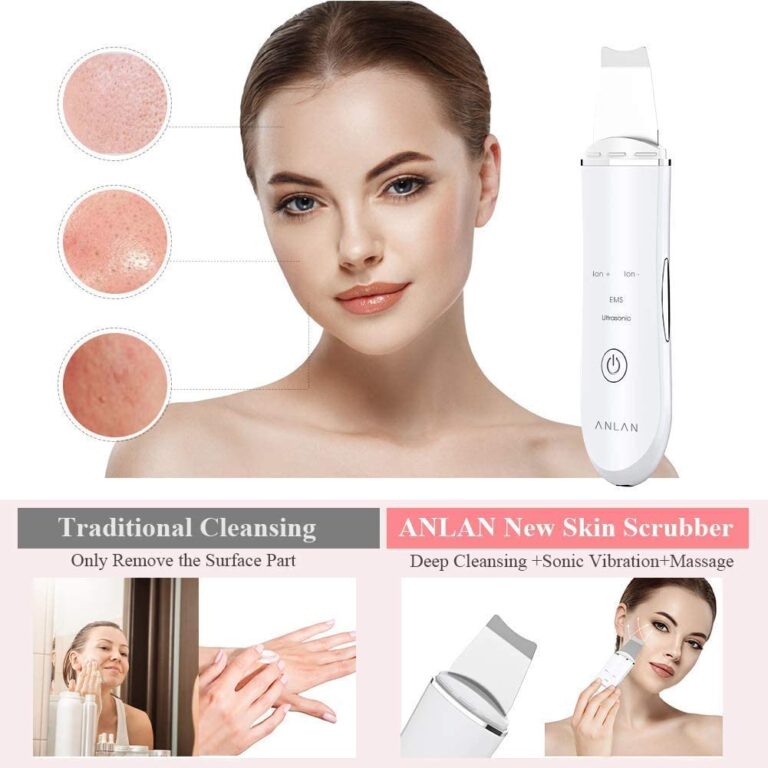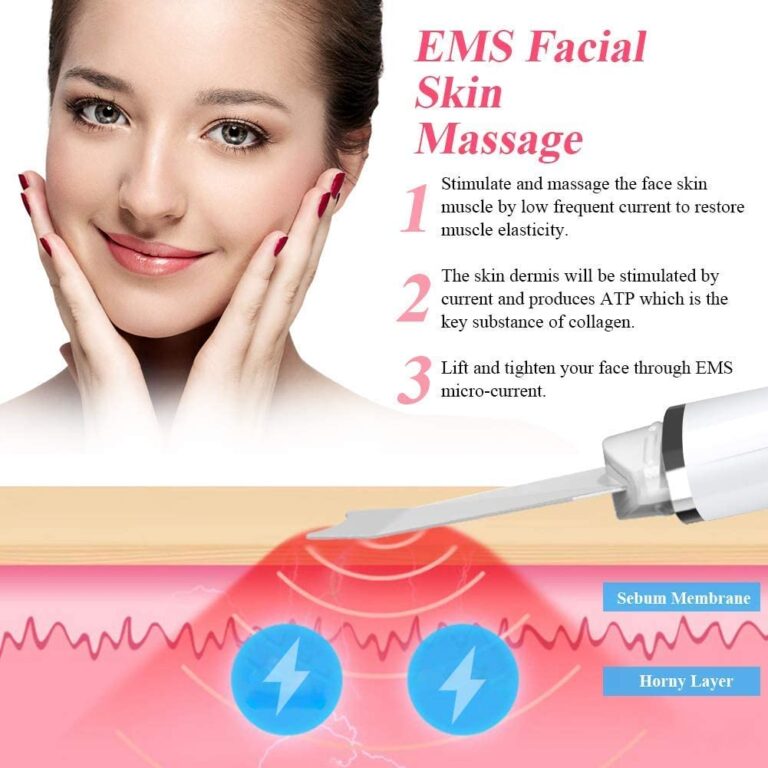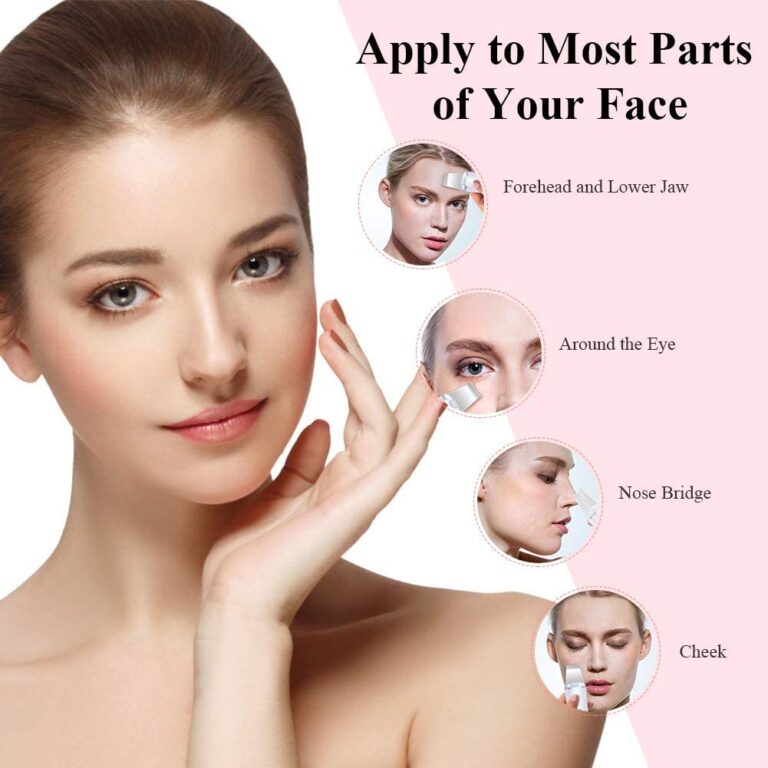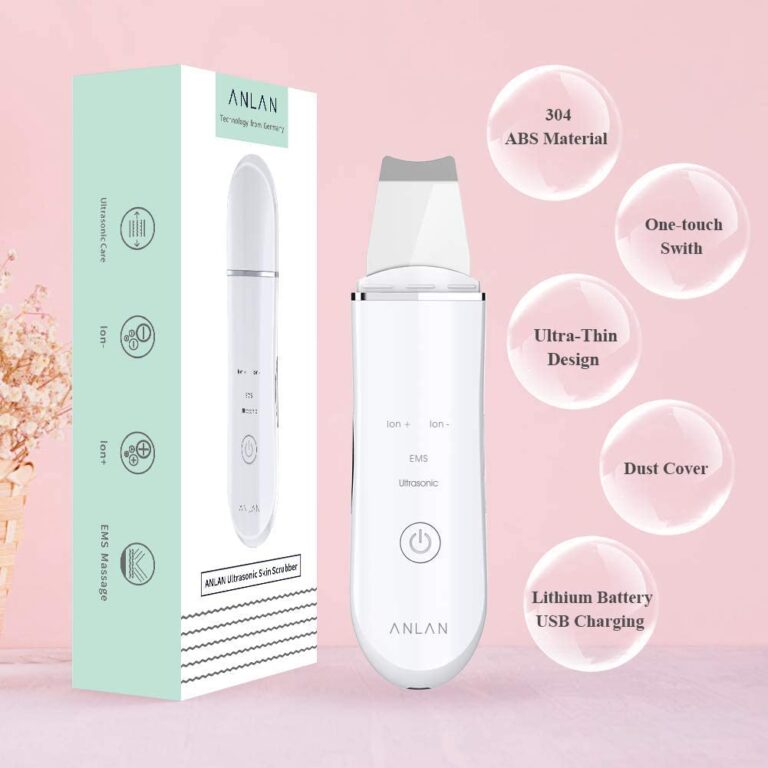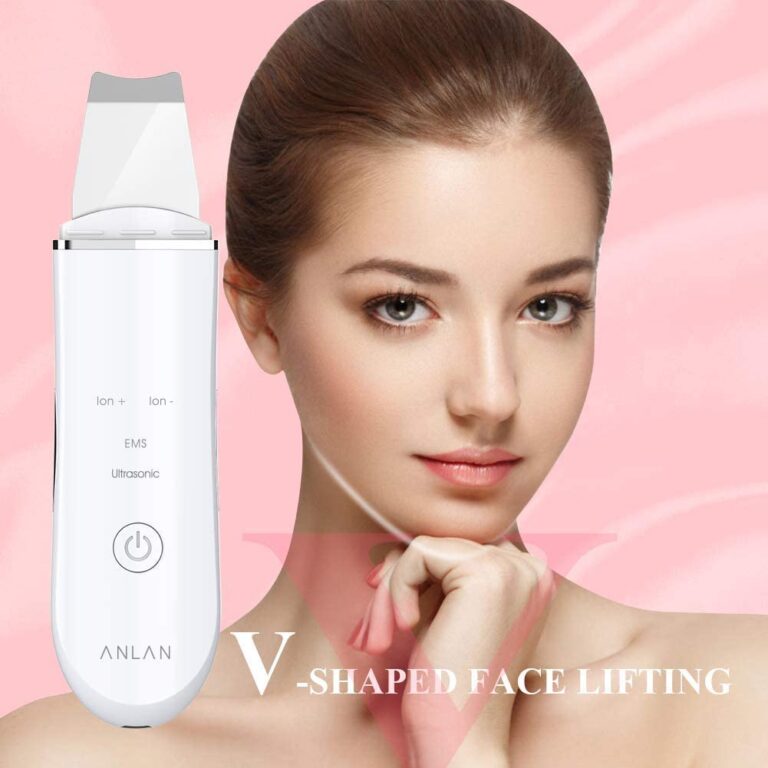 Facial Skin Scrubber,ANLAN 4In1 Electric Ultrasonic EMS Ion Face Spatula Blackhead Removal Pores Cleaner Wrinkle Remover Comedone Extractor Skin Care Massager USB Rechargeable Beauty Tool
Product Description
● ❤Upgraded ultrasonic skin scrubber: Our beauty device with 4 functions adopt the latest German technology, including ultrasonic cleaning, ion + derivation, ion – moisture and EMS lifting, which are effective, gentle and painless for facial cleansing, dead skin remover, acne treatment, nutrient absorbtion, wrinkle remover, anti-aging, skin tightening, face lifting and safely suitable for all skin type.
● ❤Deep Cleansing of the Skin– Up to 24000/s high-frequency ultrasonic vibration and effective nano-medium strenthen the cleaning power of the device. The 'Ion +' mode has mutiple funtions, including breaking down melanin and freckle, removing stubborn blackheads, aging stratum corneum and cleansing pores, exfoliate dull/dead skin cells, comedones, dead skin oil and make-up dust etc. Save your time and make your skin look sharper and smoother.
● ❤Better Absorption for Nutrient– The "Ion-" mode can leading-in nutrition quickly, improve skin absorption capacity to anti-aging anti-wrinkle and wrinkle removal.This is our unique function unlike other products.
● ❤EMS Pulse Lifting Skin– EMS pulse function can accelerate metabolism, renew skin cells, promote collagen regeneration, relieve melanin and firm wrinkles, restore elasticity, which will make your skin firm, smooth and delicate.
● ❤Safe and USB Rechargeable–The spatula is made of 100% medical stainless steel for all skin colors and types and will not cause damage to the skin.usb charging about 2 hours is available for up to 80 minutes of cordless use.Our skin scrubber comes with 100% satisfaction policy. If you are not completely satisfied with our face cleaner, we will provide you a full refund or send you a new one any time.