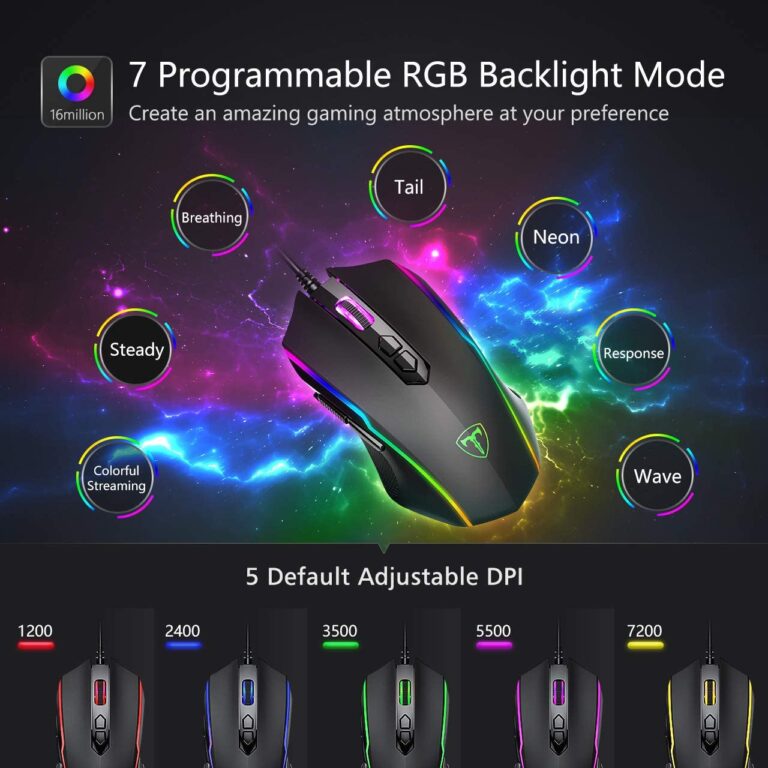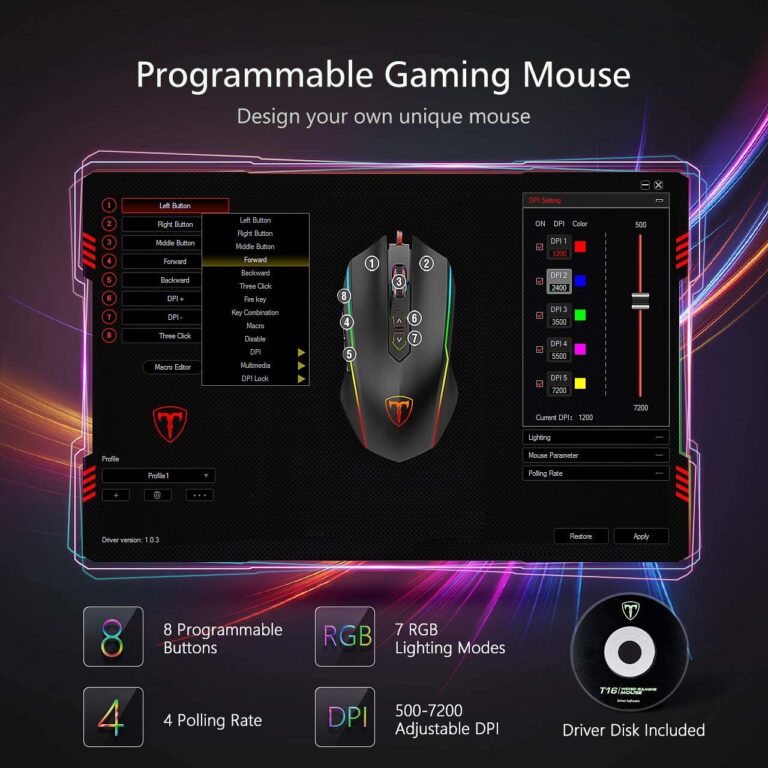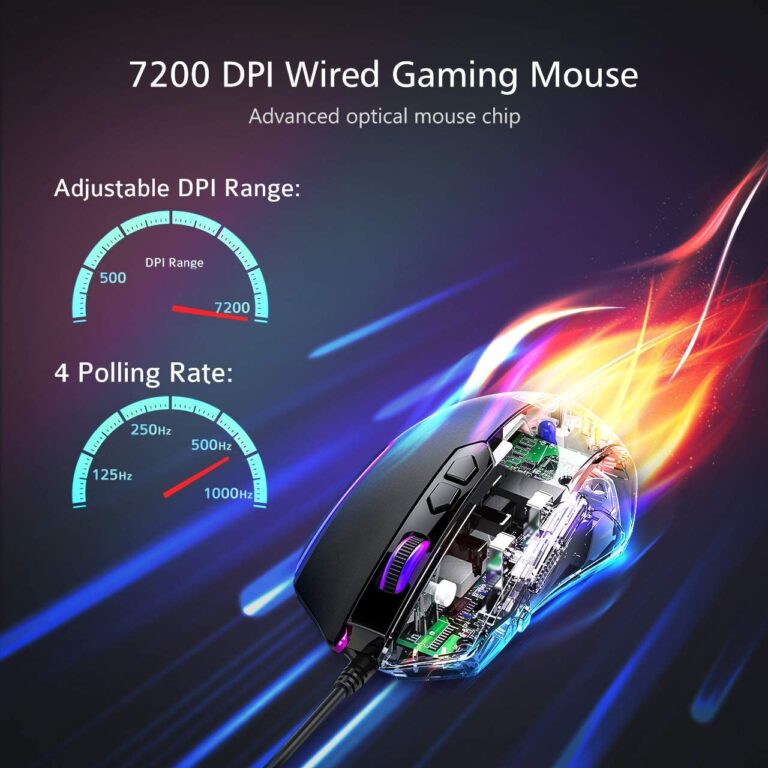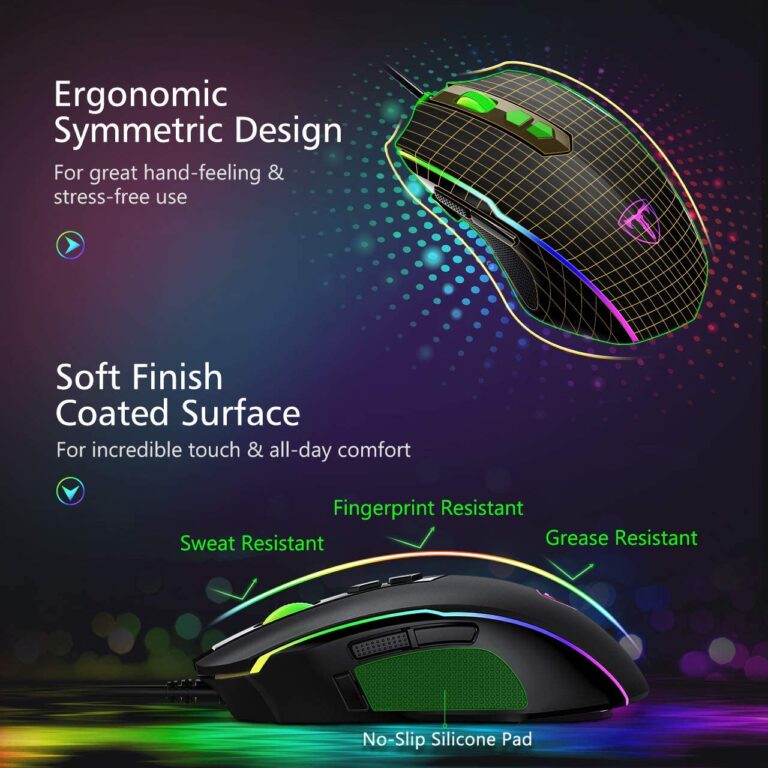 Gaming Mouse Wired, PICTEK 8 Programmable Buttons, RGB Backlit 7200 DPI Adjustable, Grip Ergonomic Optical PC Computer Gaming Mice with Fire Button
Product Description
● 【Max.7200 DPI & 4 Polling Rate】 Two-handed gaming mouse with 5 standard & 4 DPI, during the game can be switched between 5 different DPI value from 1200 to 7200 DPI, Standard DPI: 1200 (Red)/ 2400 (Blue)/ 3500 (green)/ 5500 (violet)/ 7200 (yellow). You can also set by software DPI value 500 7200. Due to the precise spensor and the polling rate of up to 1000Hz, the halting movements of the mouse will be prevented.
● 【Programmable 8 keys incl. Fire key】 With programmable 8 keys you can easily define any properties. Compared to the general gaming mouse, PICTEK RGB Gaming Mouse gives a fire button (for up to 3 shots in one click). The PICTEK Maus Gaming is suitable for FPS, CounterStrike etc. (incl. CD driver) * No programming function under IOS / MAC (Apple).
● 【With 16, 8 million RGB color】 RGB Gamer Mouse can be tuned with up to 16.8 million colors. The colorful backlight can bring in a great game atmosphere, very cool! (Three RGB mode options: Ripple, Neon Mode and Flowing.) PICTEK RGB backlit gaming mouse will make you enjoy at night. If you can also turn off the colorful backlight with lower button, deep sleep will not disturb, suitable for office and home. Great gift for your son and family.
● 【Most responsive optical sensor】 The laser technology of this RGB Wired Mouse provides highest precision and best sampling rates (adjustable sampling rate: 125Hz/ 250Hz/ 500Hz/ 1000Hz). Advanced mouse chip and game program is perfect for gamers (polling rate with 1000 Hz | acceleration with 10g | 4000FPS).
● 【Ambidextrous design & long life】 This mouse with comfortable ergonomic design to prevent tendinitis on the wrist. USB gaming mouse with ergonomic ambidextrous design that is suitable for both right-handed and left-handed users. The side knobs are exclusively on the left side, it provides a pleasant feeling. PICTEK Optical Gaming Mouse has undergone a whole series of tests. The Left / Right button has a lifetime of up to 20 million clicks.