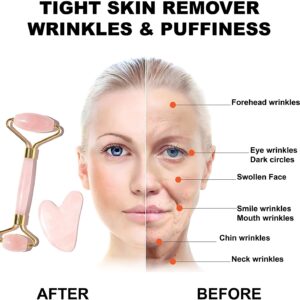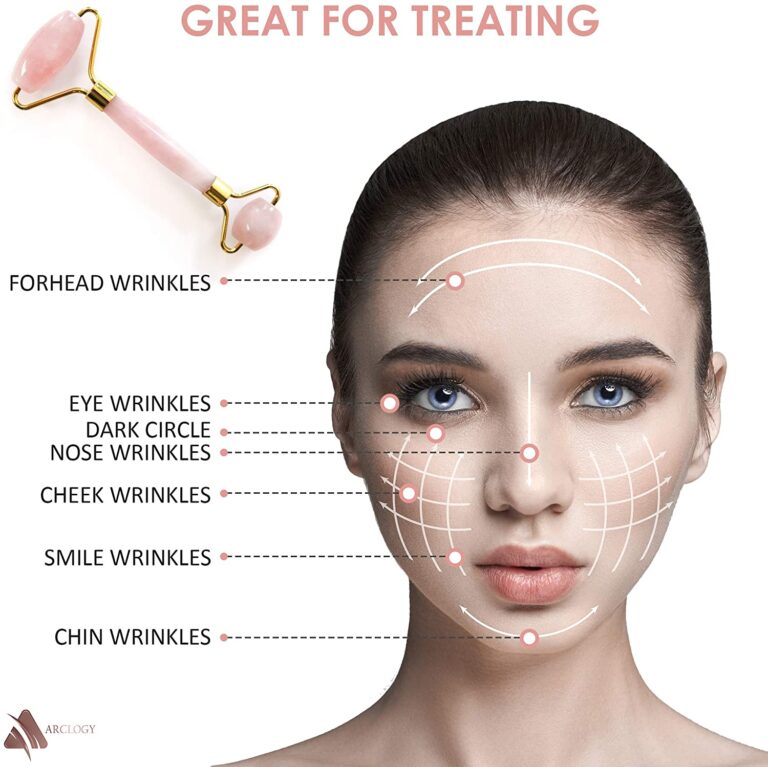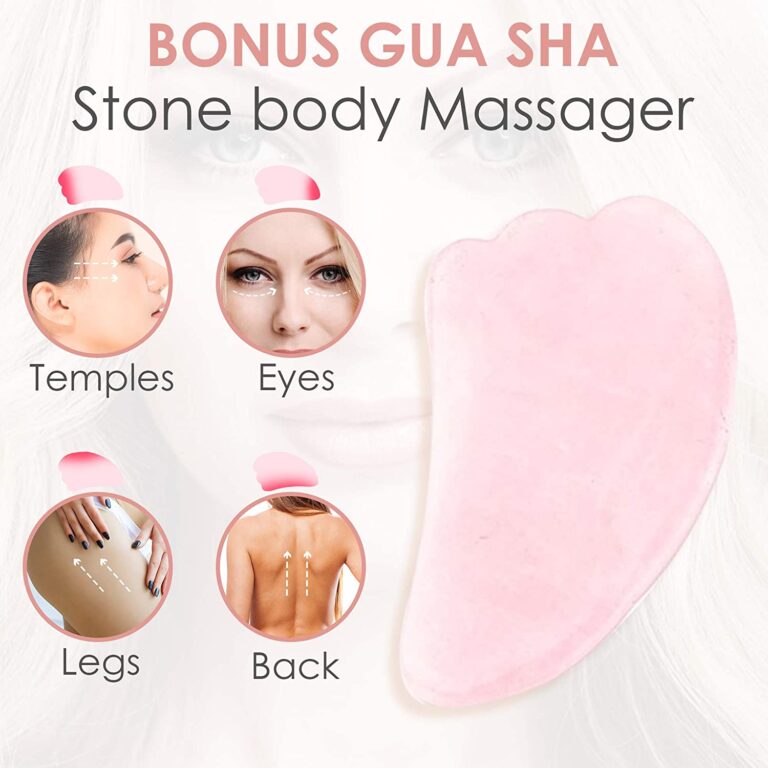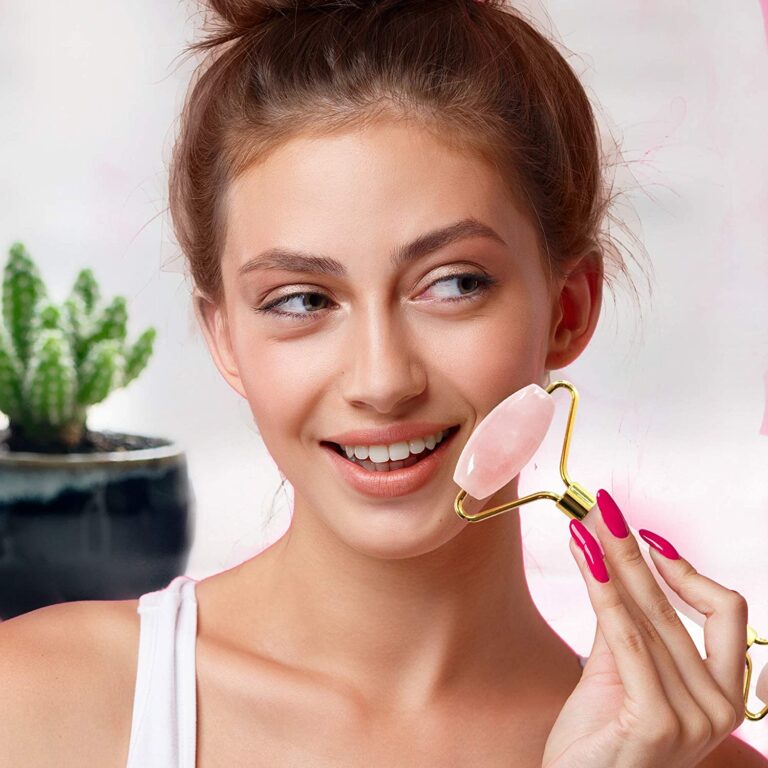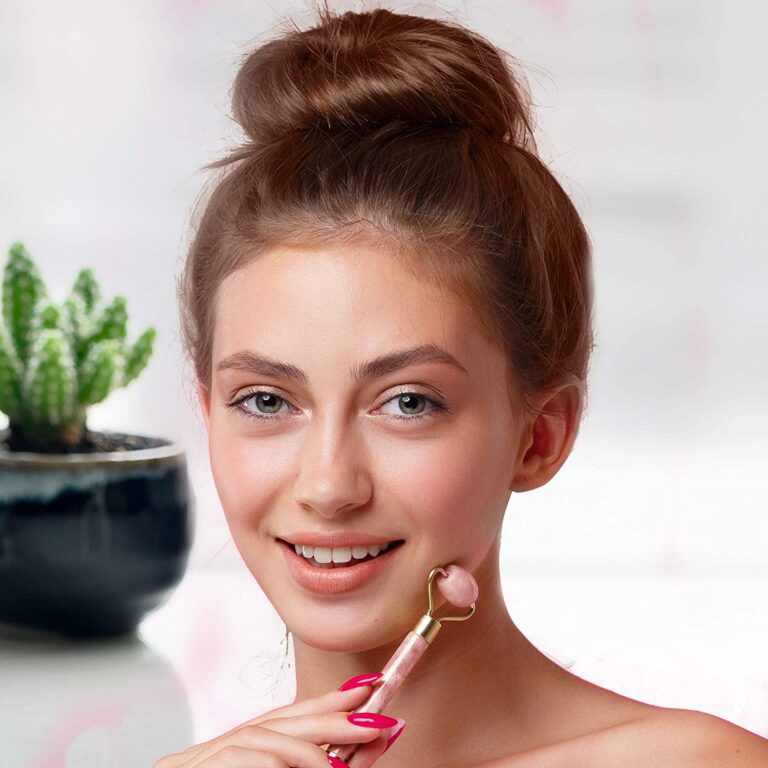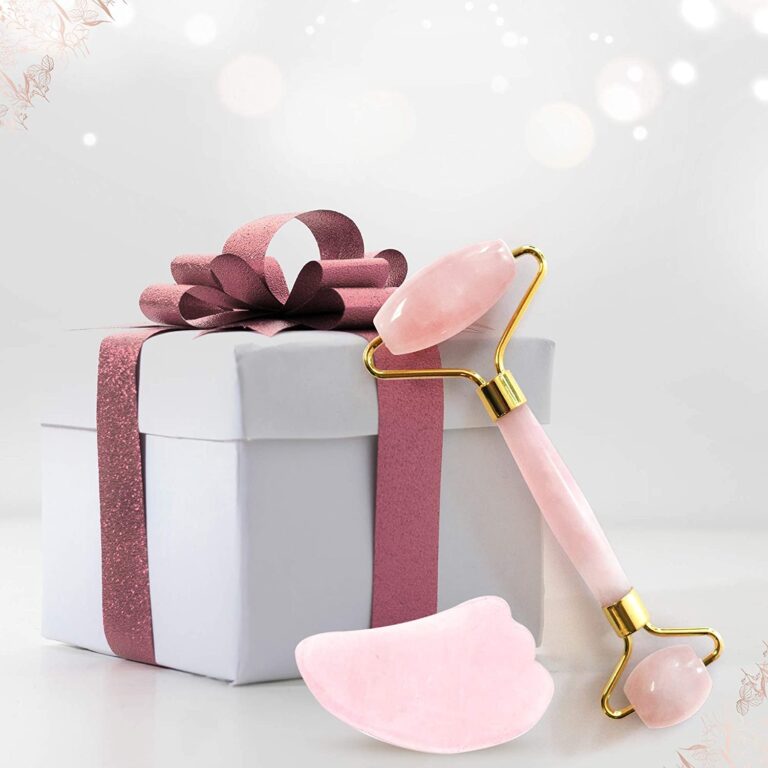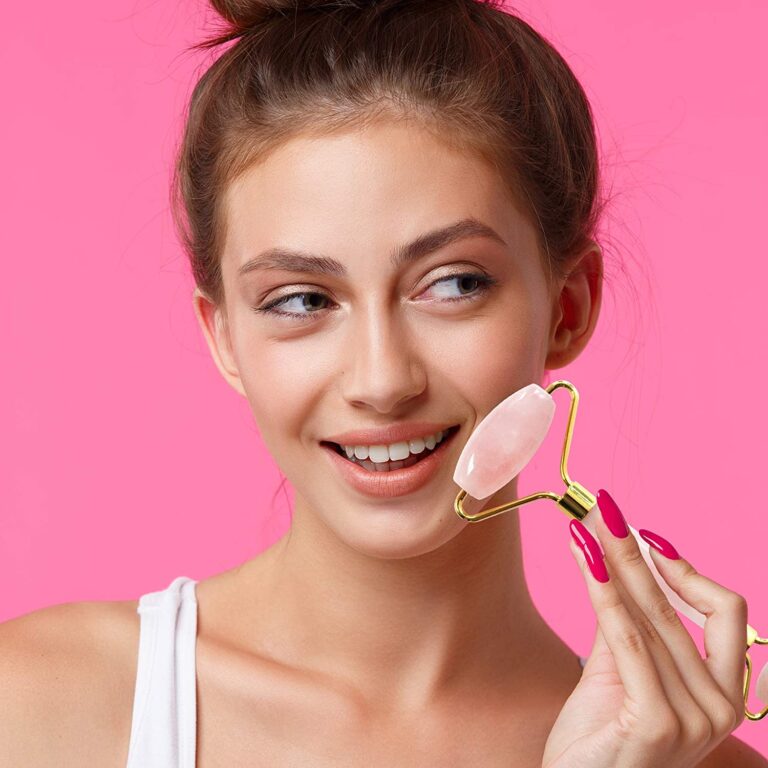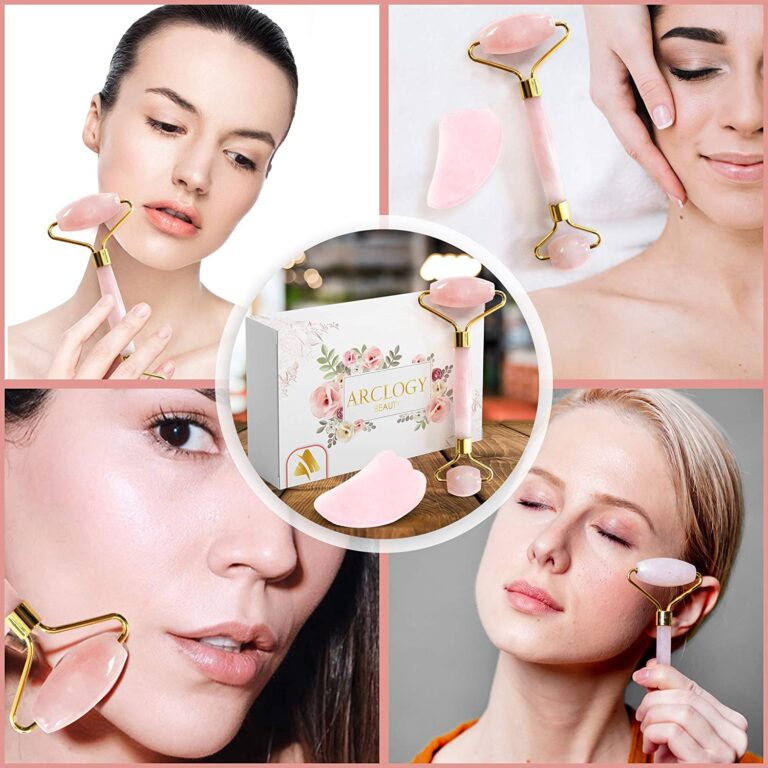 Arclogy Rose Quartz Jade Roller and Gua Sha Scraper Set UK Design Beauty Tool, Anti Ageing, Neck Massage, Natural Green Slimming Massager
Product Description
● ✔ENJOY NATURAL AND HEALTHY MASSAGE: Arclogy jade facial roller made from 100% natural premium jade stone, Anti-aging, anti-wrinkles line, reduce dark under eyes, better skin and health without any chemicals or irritants.
● ✔DOUBLE HEAD DESIGN: Jade Roller has a double ended roller to accommodate different facial areas: the smaller roller for eye area, while larger one for neck, face, arms etc. Roll the product in an up and out motion from the neck toward the forehead.
● ✔PREMIUM GUA SHA STONE: There is one Gua Sha Scrap Set in package too, It will help to relax your face and body that will reduce the dark circles, puffiness and promote blood circulation, always with a relaxative and graceful mood.
● ✔PERFECT BEAUTY GIFT SET: Our Jade Roller Massager comes in a beautifully designed gift box, a special beauty gift for your mom, grandma, wife, daughter, sister and friend
● ✔QUALITY PROMISE POLICY: Provide full-refund without any question for 30 days and 18 months warranty.