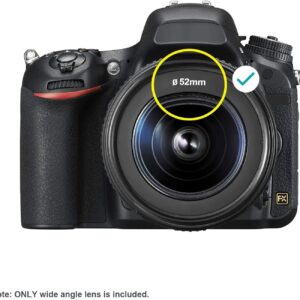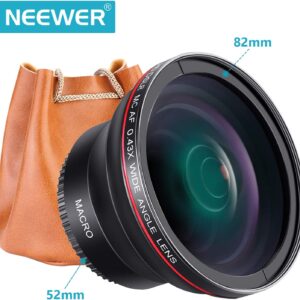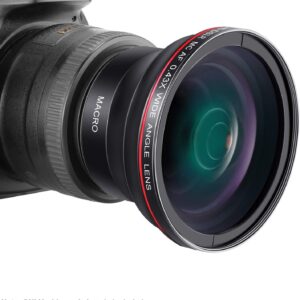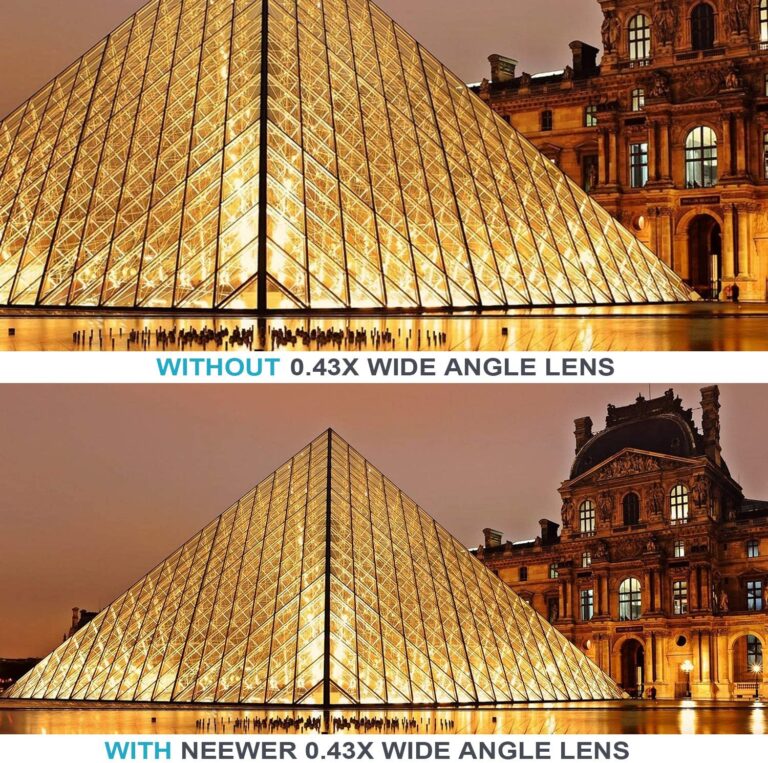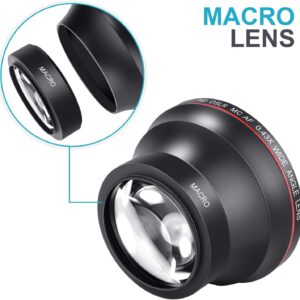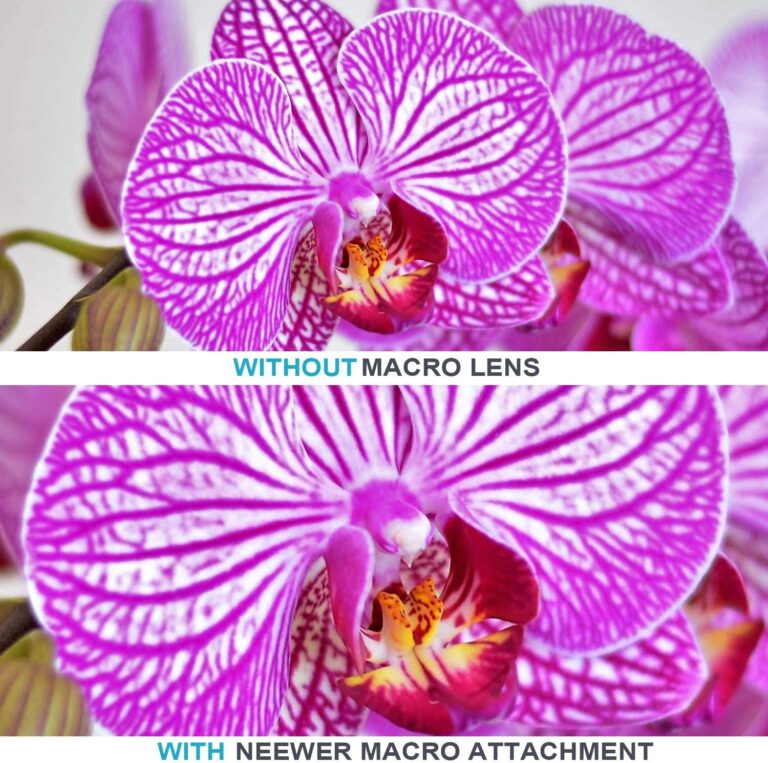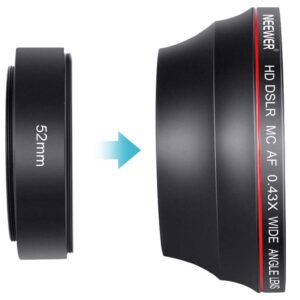 Neewer 52MM 0.43x Professional HD Wide Angle Lens (Macro Portion) for NIKON D7100 D7000 D5500 D5300 D5200 D5100 D3300 D3200 D3100 D3000 DSLR Cameras
Product Description
● NOTE: This conversion lens is compatible with 52MM lenses only. Please verify your camera's lens thread size before ordering. Your camera's lens thread size is marked with a "Φ" (diameter) symbol. Camera lens is not included
● COMPATIBILITY: Compatible with Nikon D3000, D3100, D3200, D3300, D5000, D5100, D5200, D5300, D5500, D7000, D7100, DF, D3, D3S, D3X, D4, D40, D40x, D50, D60, D70, D70s, D80, D90, D100, D200, D300, D600, D610, D700, D750, D800, D800E, D810 Digital SLR Camera
● 2-IN-1 DESIGN LENS: 0.43X HD wide angle lens can provide maximum light and image transmission with maximize day and night shots and add the power of your camera's zoom. Macro lens gives you the ability to take close-up pictures of very small objects, which can highlight interesting details and textures of your subject
● PREMIUM MATERIAL: Made of HD optical glass for high definition optical resolution, can minimize reflections and lens flare
● WIDELY USE: Ideal for shooting larger scenes and subtle objects, such as architecture, landscape, flowers, insects, etc.