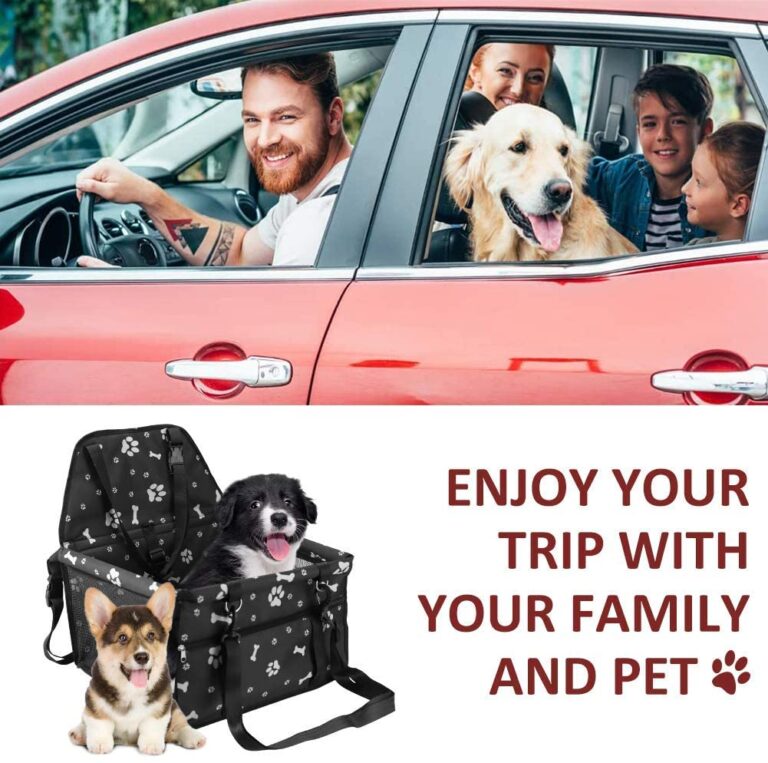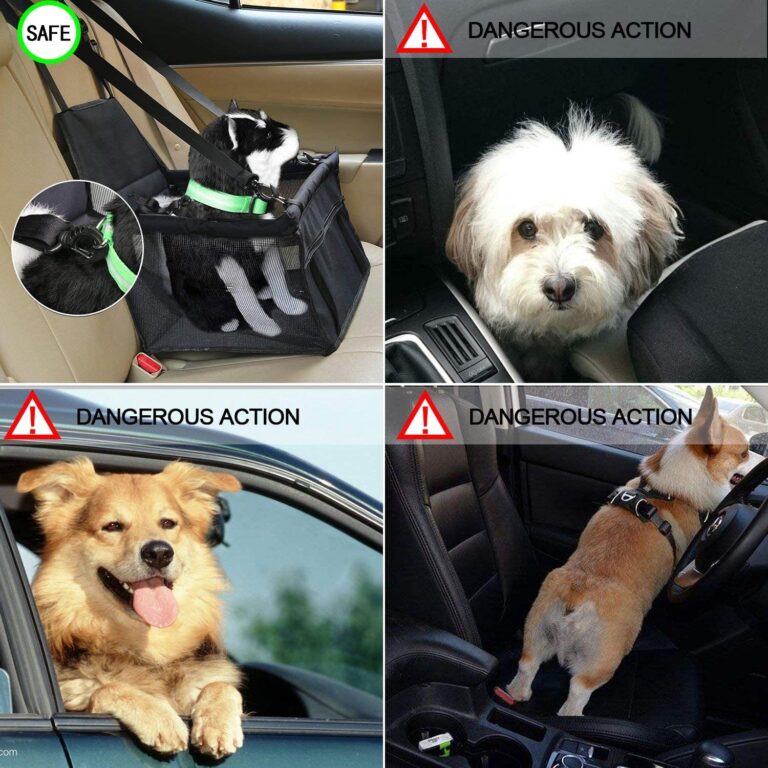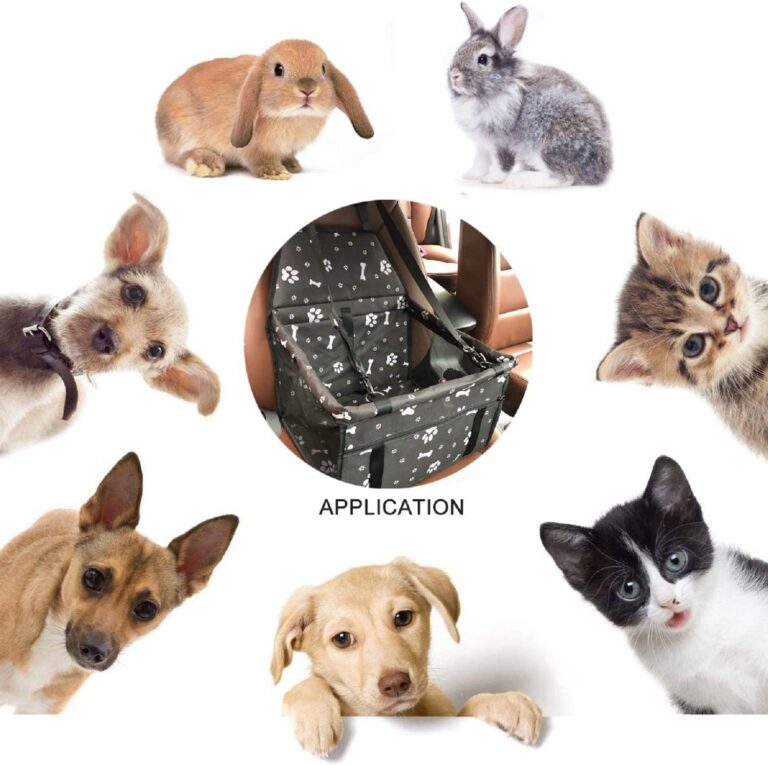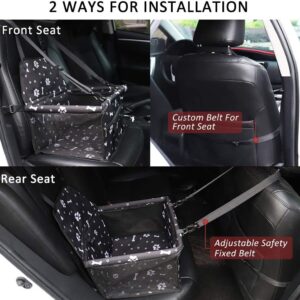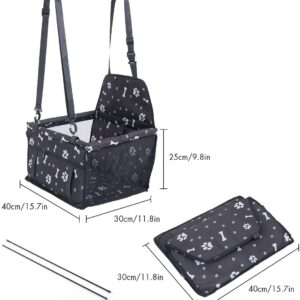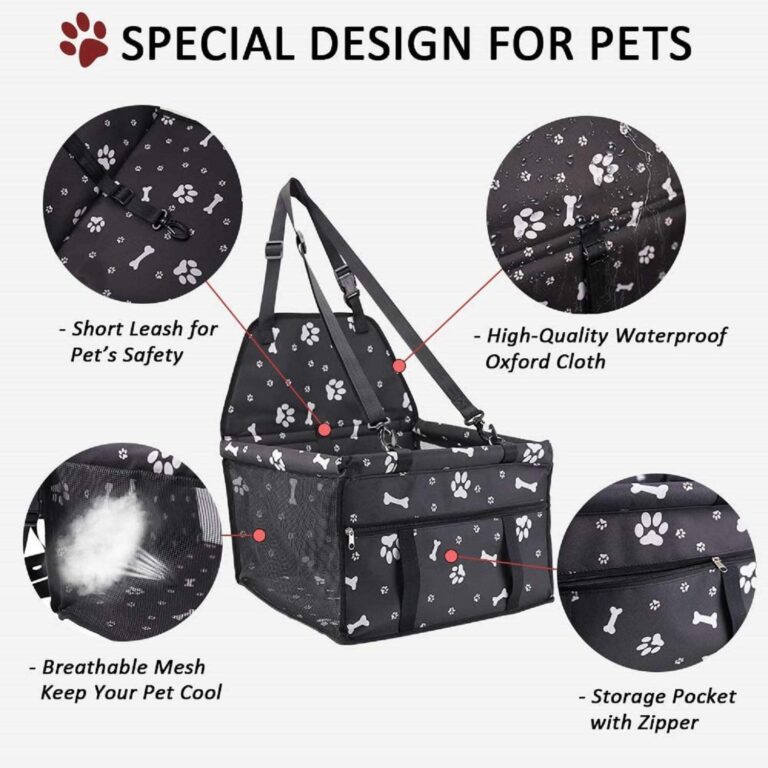 JIOUDI Dog Car Seat Cover with FREE Pet Seat Belt Waterproof Covers (2-in-1) Fold Down Flaps for Full Front Coverage or Small Basket Hammock w/Sturdy Walls | Travel Accessories (White Paw print bone)
Product Description
● ?THICKER, STRONGER WALLS — We have added in extra padding and protection to our dog car seat, we want them to be safe! After making these adjustments to our seats, your dog is sure to have a safe ride. Crafted with heavy-duty 900D Oxford fabric our extra-thick walls give this small chair more stability and durability for pet safety.
● ?ALL PURPOSE QUILTED COMFORT FOR YOUR DOG — A smart 2-in-1 dog car seat cover that creates a small basket or folds down for front seat coverage it's perfect for every day travels. Ideal for smaller dogs, the extra padding helps support pets when they're standing or lying down and helps reduce bouncing or movement.
● ?WATERPROOF, HARD WEARING AND EASY TO CLEAN — We want your dogs to have a good time, just like ours! Made for going to the dog park, going on holiday, or a day of muddy hiking, it keeps your car seat dry, safe, and free of dirt, mud, or hair. Let your hair down with your dog.
● ?FREE SAFETY SEAT BELT — Every JIOUDI dog car hammock also comes with a premium seat belt harness to help keep them safely seated and in place. Designed to fit in all cars, this dog seatbelt will protector you dog and keep them safe in their seats. A safe dog is a happy dog.
● ?Warranty — JIOUDI Dog Car Seat Cover products, LGOD provides unconditional replacement and lifetime warranty. If you have any questions, please contact us and we will arrange it for you within 24 hours.