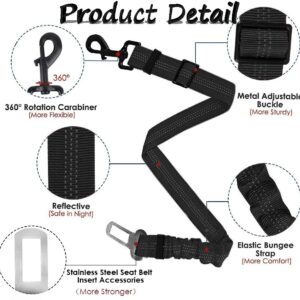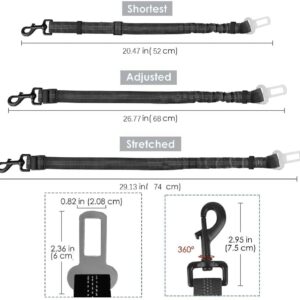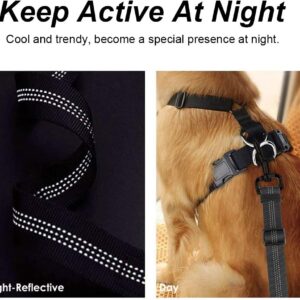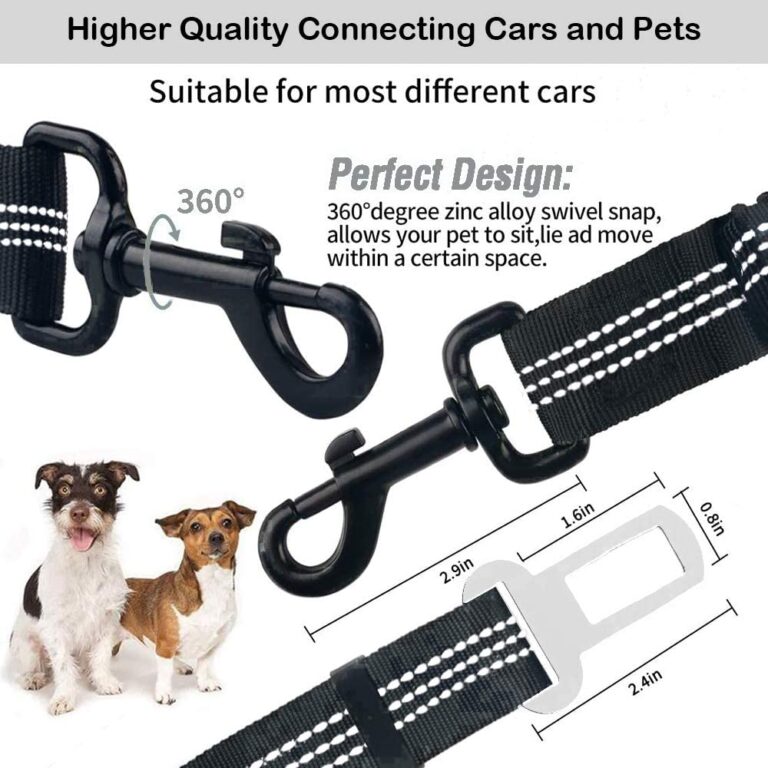 XIRGS Dog Seat Belt, 2PCS Adjustable Safety Belt in Car Vehicle, Elastic Bungee Dog Car Seatbelt, Metal Buckle Buffered Reflective Nylon Belt Tether Connected to Pet harness leashes Car(Black)
Product Description
● ?♡『Lightweight and purposeful』·Although the Tingkan dog seat belt is very light, it can be firmly fixed to the car seat belt buckle to ensure that your pet will not run around and jump around, so that your pet can be placed on the back seat at the same time. Will not affect normal driving.
● ?♡『Stay Energetic and Comfortable』·The Tingkan Dog Seat Belt has the function of elastic extension, and the length can be adjusted, This combination can buffer a certain degree of vibration, thereby relatively improving comfort. Lively pets are no longer restricted and carry out safe activities within their scope. The adjustable seat belt will allows your dog to sit, stand, lie down comfortably or look out of the window, jump around in the car relatively freely, but not too much.
● ?♡『Ingenious Combination』·The Tingkan Dog Seat Belt is also made of durable nylon material, which is very comfortable to touch and will not rub your pet. The included 360° rotating carabiner makes your pet activities more flexible. These hardware are made of metal to ensure wear resistance, long-term use and safety.
● ?♡『Keep Active At Night』·Reflective light is sewn on the Tingkan Dog Seat Belt, even if you drive at night, you don't have to worry about the safety of the pets in the back seat. Cool and trendy, become a special presence at night.
● ?♡『Simple to Use And Easy to Store』·With one click, build your happy journey with your pet. Not easy to break free, but there is no sense of bondage, never worry that you will be distracted while driving, or your pet will be lost when traveling. When it is not needed, it will not take up too much space on the car. It is naturally like one of the accessories on your car. The Tingkan Dog Seat Belt is an essential equipment for you with pets!