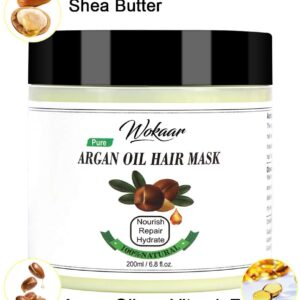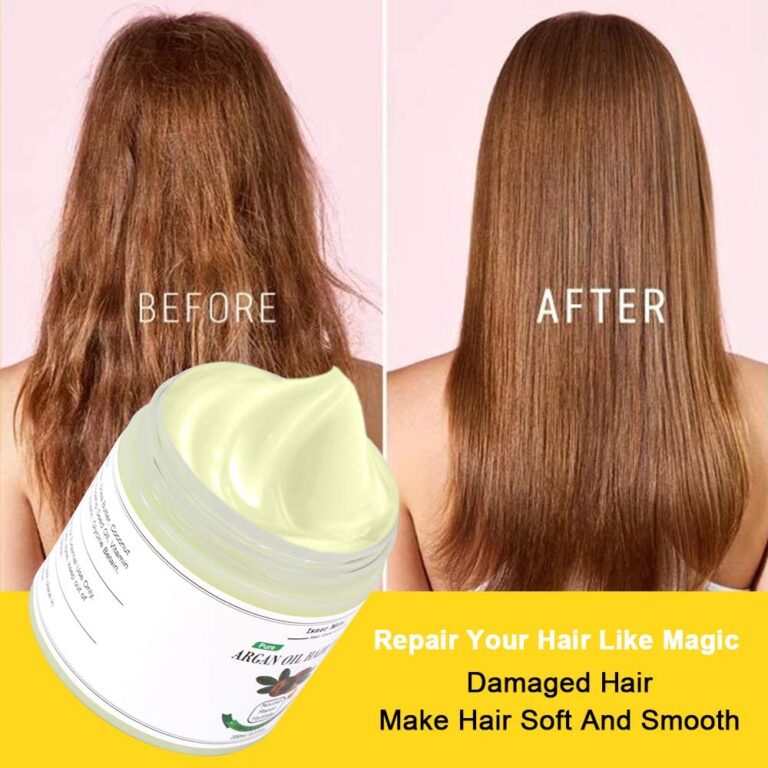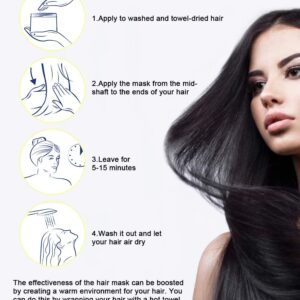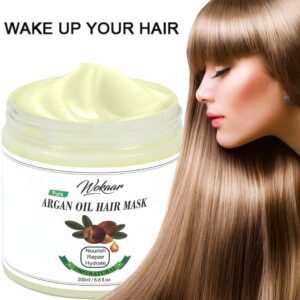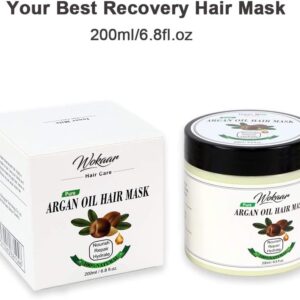 Argan Oil Hair Mask for Dry Hair Damaged Hair,Dry Hair Treatment Mask,Dry Hair Mask for Moisture,Soothing & Damaged,All Natural Ingredients Repair Hair Masque for Thin Dry Damaged Coloured Hair
Product Description
● ❤TOO MUCH HEAT STYLING,COLOURING & OVER-PROCESSING? Don't wait til your hair deplete any natural shine and moisture. We all didn't want hair to be weighed down, lank or lacklustre,Our dry hair treatment mask can helps soothes and nourishes the scalp whilst hydrating,exfoliating and purifying the hair fibres.
● ❤UNIQUE ACTIVE INGREDIENTS: Wokaar damaged hair mask is formulated with argan oil,coconut oil,jojoba oil, rosa canina fruit oil ,vitamin B5 and vitamin E to deeply hydrating hair that locks in the moisture for days longer than other conditioners and repairing damage and hydrating the hell out of your hair.It's free of sulfates, parabens, phthalates, mineral oil, gluten and dyes.
● ❤SRENGTHEN & REPAIR YOUR HAIR:This powerful argan oil hair mask is ideal for all hair types such as anyone who has dry, color- and/or chemically-treated hair,it will be the best hair masks to deeply condition, restore moisture, smoothen, and add shine.Enjoy less breakage,more manageable and looks and feels healthier.
● ❤PROFESSIONAL:Professional hair treatment mask that absolutely improve texture and appearance of hair and offset more damage with protective ingredients.Leaving your hair soft,shiny,silky and easy to manage.
● ❤HOW TO REPAIR DAMAGED HAIR:Please remember that once the damage has already created and it is ultimately permanent and irreversible.Because hair is not a living tissue with regenerative ability, it cannot actually heal. However,we can use Wokaar well formulated hair treatment mask to absolutely improve texture and appearance of hair and offset more damage. Use hair mask continually can makes hair soft, shiny and it must be reapplied regularly to maintain the results.