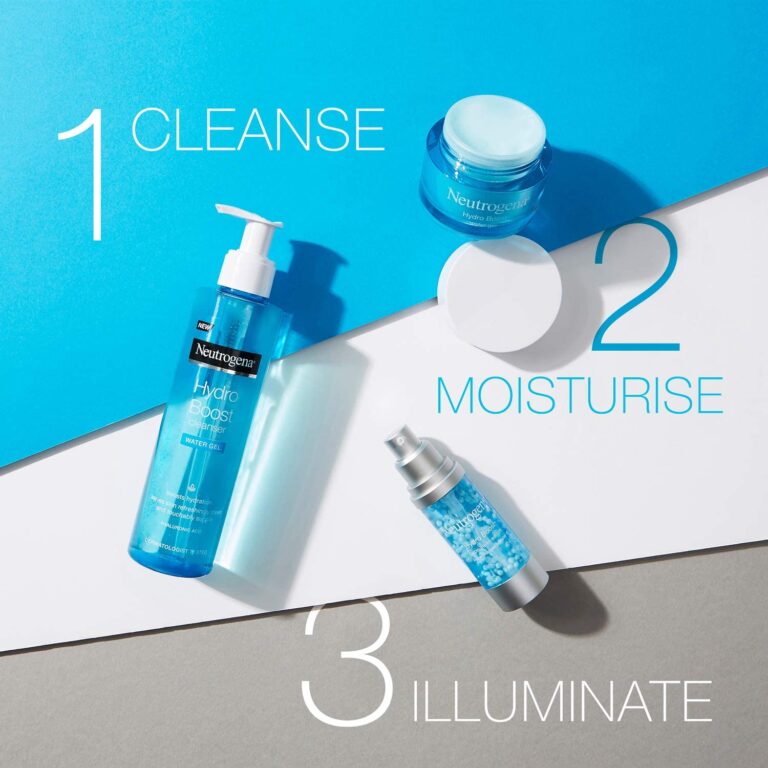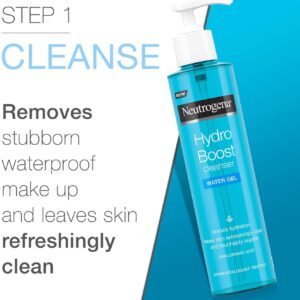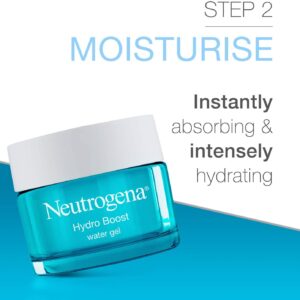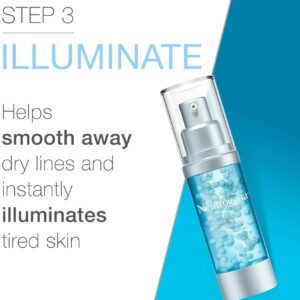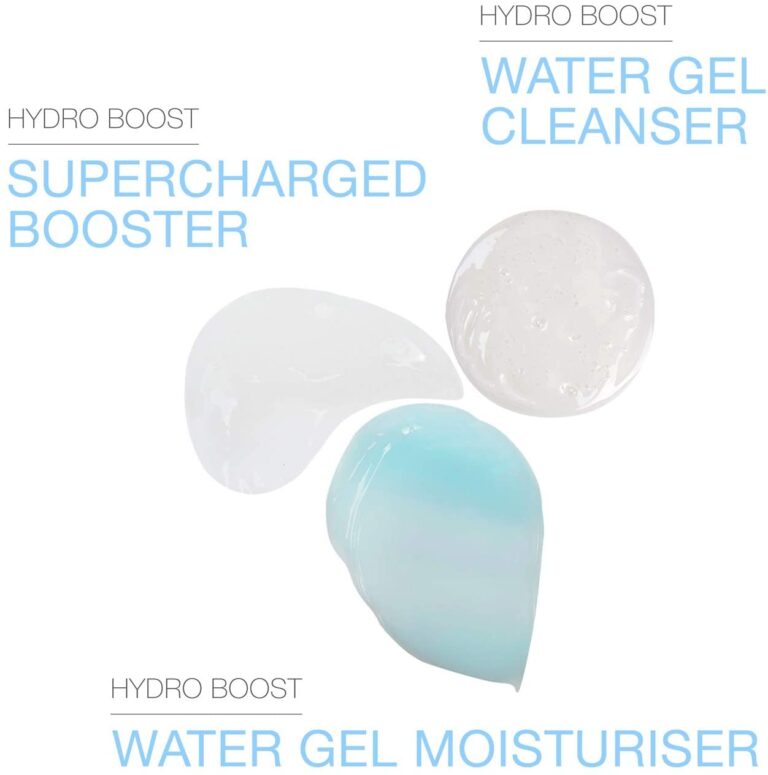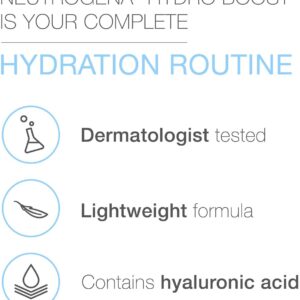 Neutrogena Hydro Boost Series, 3-Step Facial Regime, Hydration Starter Set and Skin Care Kit (Cleanser + Moisturiser + Booster), Saving Bundle
Product Description
● The next wave of hydration for you – in one unique collection
● Neutrogena Hydro Boost (3-STEP FACIAL REGIME): introducing this hydration starter set with Water Gel Cleanser (200ml), Water Gel Moisturiser (50ml) & Supercharged Booster (30ml) based on Neutrogena cleansing technology and developed with an innovative Hyaluronic Gel Matrix to lock in hydration and continuously release it throughout the day as and when your skin needs it . Revolutionise your daily skin care in 3 hydrating steps.
● SKIN CARE BENEFITS: Revolutionise your daily skin care with the Neutrogena Hydro Boost 3-Step Facial Regime based on purified hyaluronic acid which absorbs up to 1000x its weight in water and releases hydration back into your skin all day long . This hydration starter set keeps your skin well-hydrated while maintaining your skin's elasticity. Suitable for people with sensitive skin. Developed by dermatologists.
● STEP 1 – Neutrogena Hydro Boost Water Gel Cleanser: an innovative face wash gel that activates with water and lathers away dirt, oil and make-up, leaving skin without any residue, while quenching skin with a boost of vital hydration . The cleanser contains a patented cleansing technology combined with hyaluronic acid , which acts as a sponge for dry skin cells by absorbing up to 1,000 times its weight in water . It leaves your skin refreshingly clean and touchably supple .
● STEP 2 – Neutrogena Hydro Boost Water Gel Moisturiser: a uniquely light and oil-free moisturiser with intense nourishing power that keeps your skin energised and more resilient. The innovative Continuous Release System helps to replenish the epidermis with an extra boost of hydration and protects the skin barrier – leaving the skin on your face smooth, supple and renewed each day
● STEP 3 – Neutrogena Hydro Boost Supercharged Booster: the powerful Capsule-in-Serum re-energises and supercharges your skin with Hyaluronic acid and revitalising vitamin E while intensely rehydrating your skin for up to 24 hours . Finishing your daily skin care regime with the Supercharged Booster helps to instantly illuminate tired looking skin and smooth away dry lines .