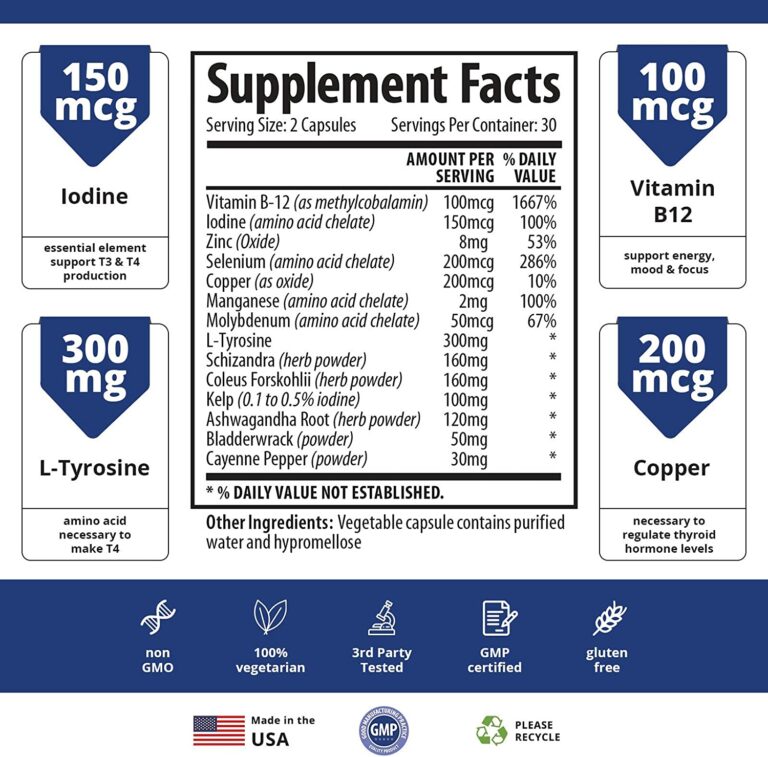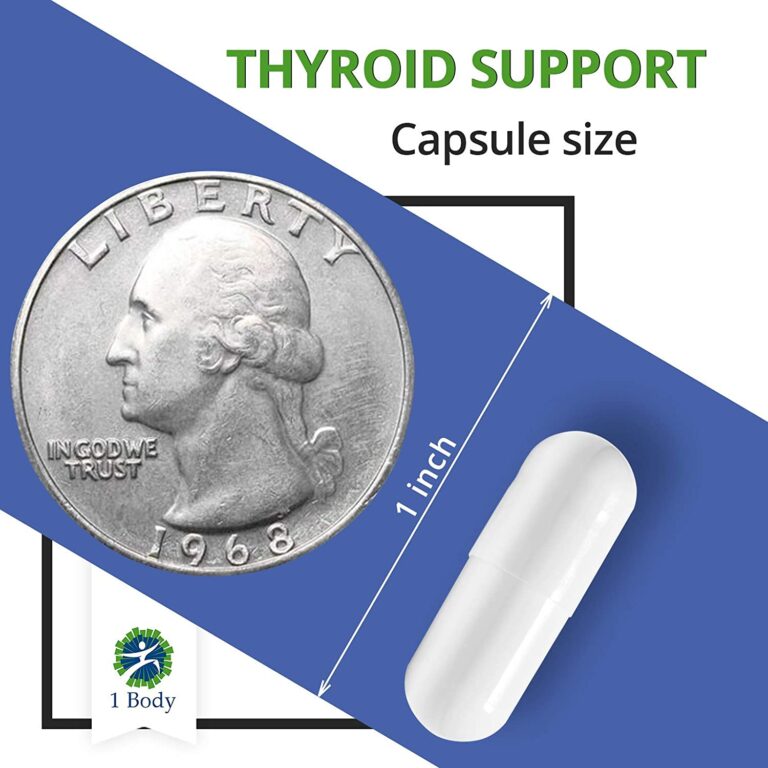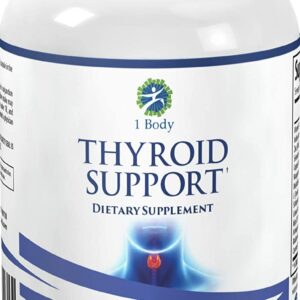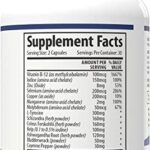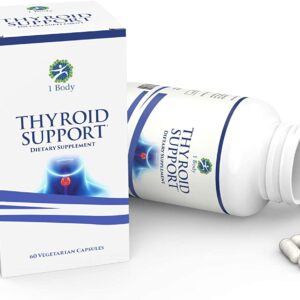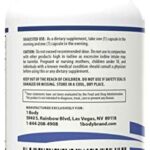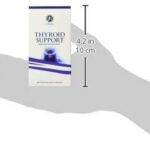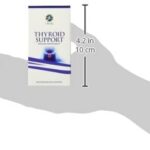 Thyroid Support Supplement – (Vegetarian) – A Complex Blend of Vitamin B12, Iodine, Zinc, Selenium, Ashwagandha Root, Copper, Coleus Forskohlii & More – 30 Day Supply
Product Description
Product description
Have you experienced the following:
Do you feel lethargic or fatigued?
Experience any Puffiness and/or Joint pain?
Want to lose weight?
Do you want to feel stronger & sleep better?
Do you have peeling skin or dry and brittle hair?
Do you feel Cold?
Experience periods of forgetfulness?
Have mood swings?
Our premium blend of ingredients may help:
Support weight loss
Boost your metabolism
Support Energy Levels & concentration
Promote a sense of overall well being & mood enhancement
Ingredients
Vitamin B-12 (as methylcobalamin), Iodine, Zinc, Selenium, Copper, Manganese, Molybdenum, L-Tyrosine, Schizandra, Coleus Forskohlii, Kelp, Ashwagandha Root, Bladderwrack, Cayenne Pepper, Vegetable capsule contains purified water and hypromellose
Directions
As a dietary supplement, adults take one (1) vegetarian capsule in the morning at mealtime and one (1) vegetarian capusle midday at mealtime, or as directed by a healthcare professional. We recommend new users start with a half dose initially (1 capsule), assess tolerance and allow time to get used to the product. After 2 or 3 days, if no side effects are present and the product appears well tolerated, you may proceed to the full dose.
Safety Warning
Do not exceed recommended dose. Do not use in conjunction with other products high in iodine as excessive iodine intake may be harmful. Pregnant or nursing mothers, children under 18 and individuals with a known medical condition should consult a physician before using this or any dietary supplement. Keep out of reach of children. Do not use if safety seal is damaged or missing. Store in a cool dry place. Side effects are rare, but may include: dizziness, abdominal cramps, upset stomach, heartburn, migraines, nausea, heart palpitations, sleeplessness, jitters, anxiety & diarrhea
Legal Disclaimer
These statements have not been evaluated by the Food and Drug Administration. This product is not intended to diagnose, treat, or cure any disease. Discontinue use immediately if any allergic or other adverse reaction occurs.