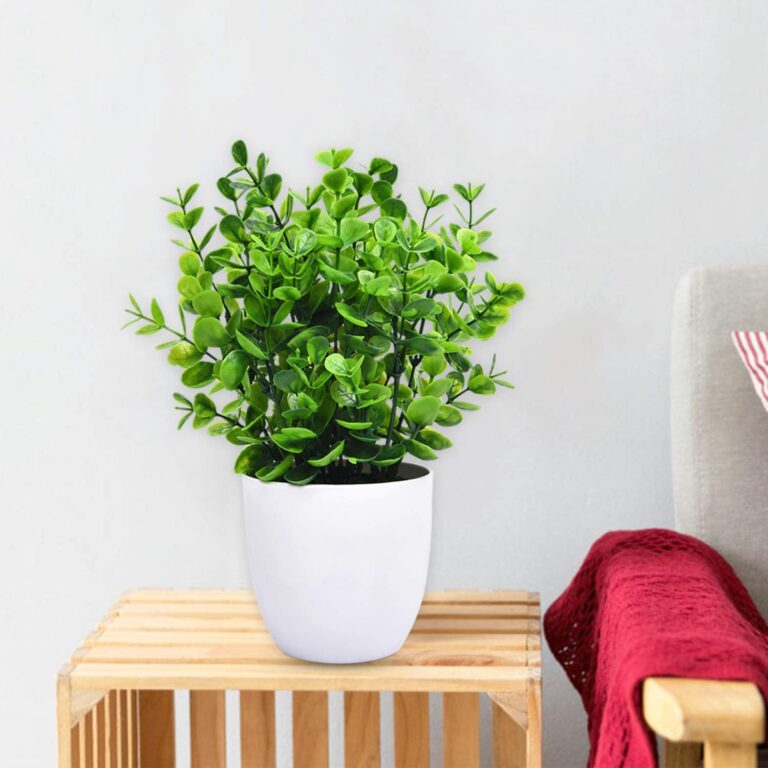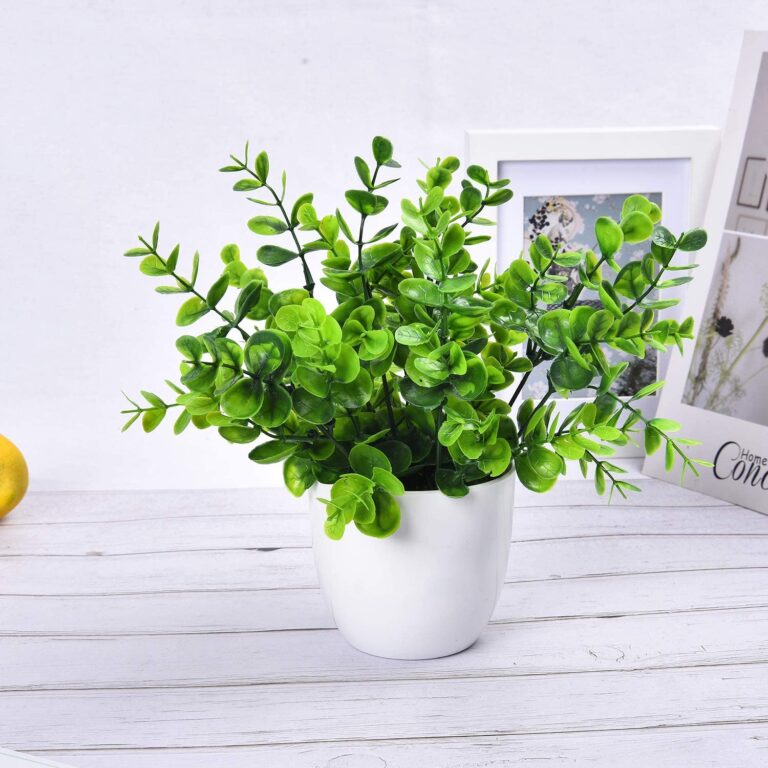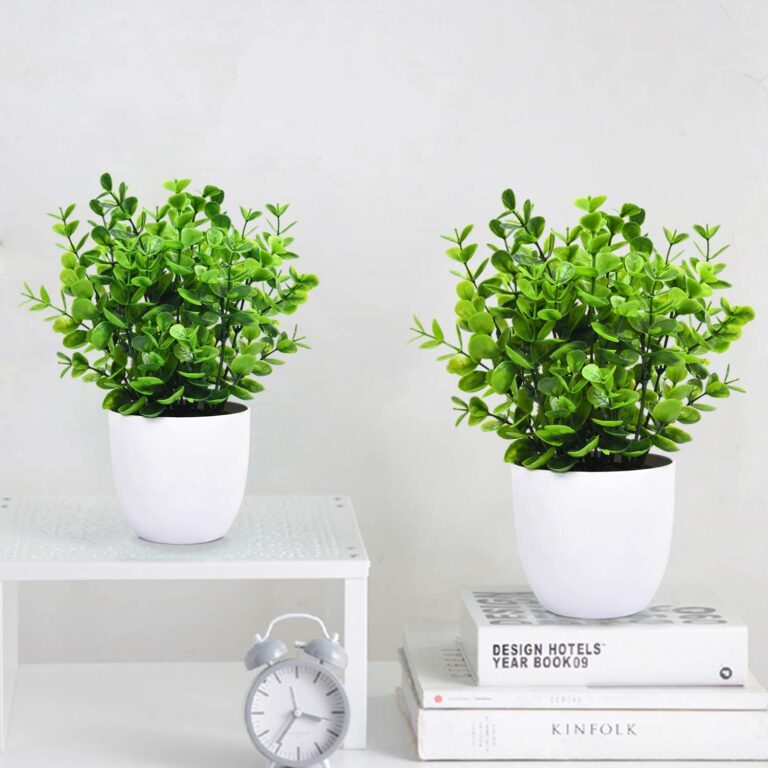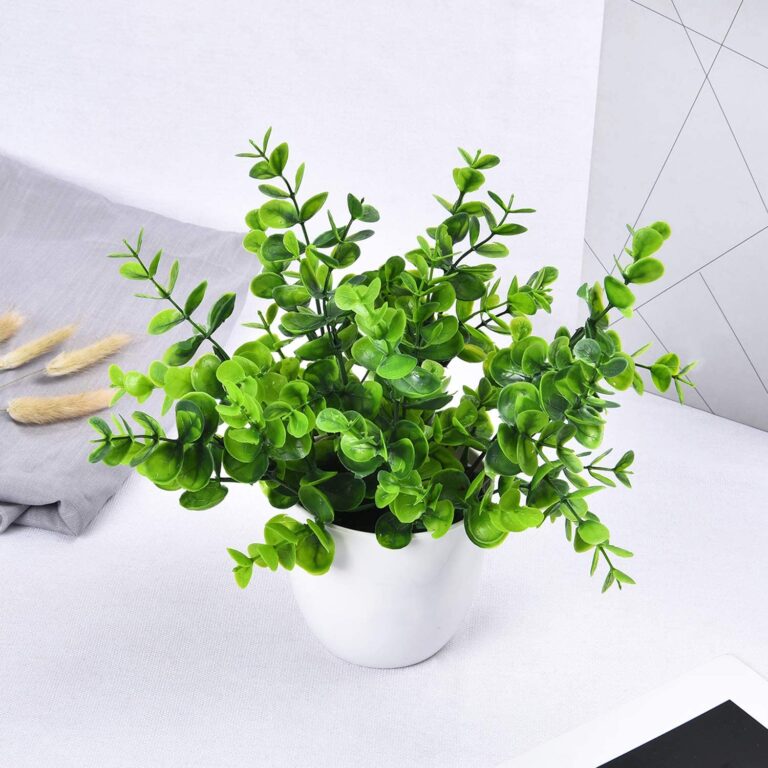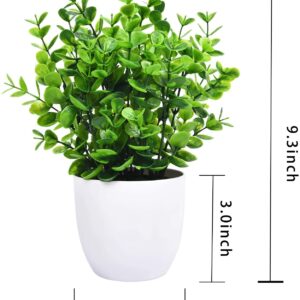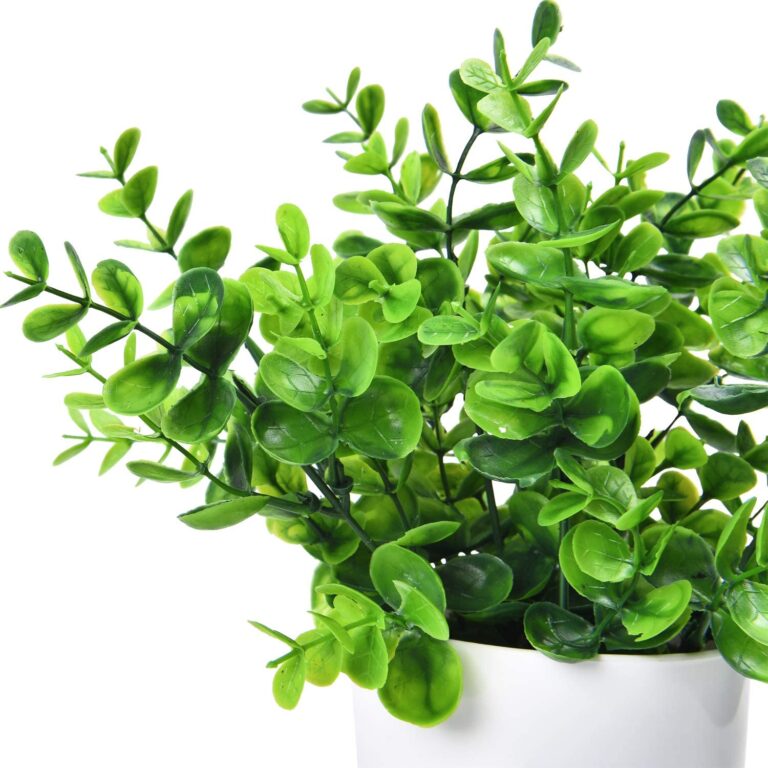 Maustic Artificial Plants Mini Plastic Eucalyptus Plants Fake Green Plant for Office Home Garden Decor Artificial Plants with flower pot
Product Description
● ECO-FRIENDLY MATERIAL: This artificial potted eucalyptus plant's leaves are made of green plastic and its pot is made of white plastic. The material is environment-friendly, harmless and soft.
● PERFECT DIMENSION : The whole faux eucalyptus plant is 9.45in/24cm high. The height of the pot is 8cm and its diameter is 10cm. Our fake plants in pot are just right for simple decoration.
● EASY TO CARE: No regular watering is required, just occasionally wipe gently the faux eucalyptus plants and its pot with a damp cloth, or wipe its surface with a small brush.
● ELEGANT APPEARANCE: Our fake eucalyptus plants indoors in pots are very realistic and similar to real green plants. It can be used for a long time, add some bright color and energy for your home.
● MULTIPLE USAGES: Mini artificial potted eucalyptus plant is an ideal gift for party, Christmas, New Year, Valentine's Day, birthday, etc. It can also be used on office table, computer desk or in bathroom, bedroom home decoration.