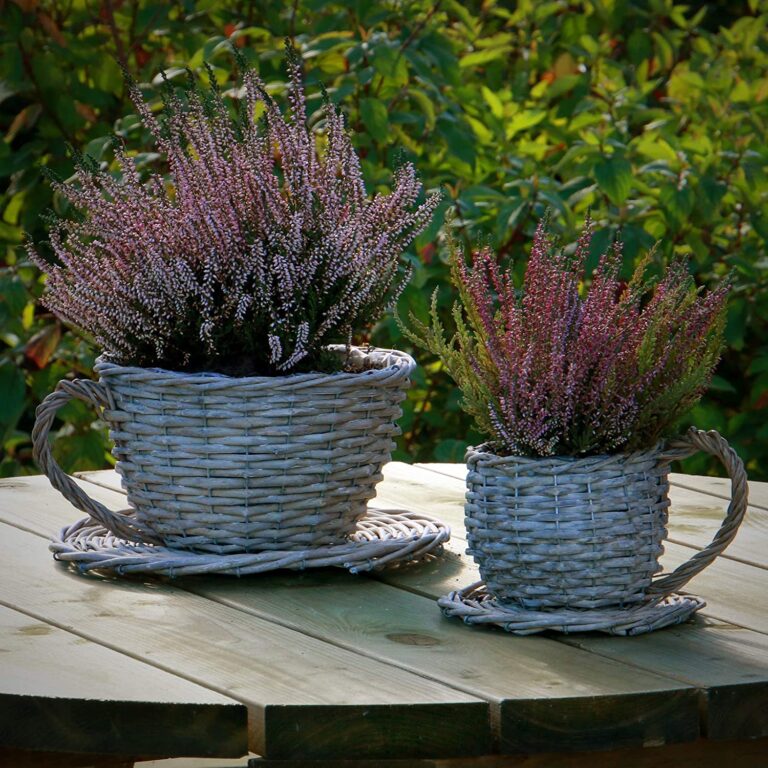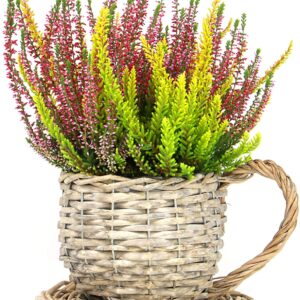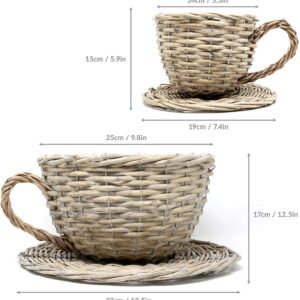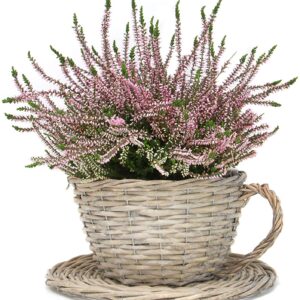 Set of 2 Willow Teacup Planters | Cup and Saucer Plant Pots | Basket Weave Watertight Flower Containers | Perfect Gift | M&W
Product Description
● ✔️ SET OF 2 – Included in the box are a large and small planter, perfect for growing small to medium sized plants such as herbs and flowers.
● ✔️ PERFECT GIFT – This set of plant pots are the perfect gift for any gardening lover as the decorative design fits neatly into any garden.
● ✔️ IDEAL – Perfect for use indoor and outdoors, the Maison & White teacup planters make an aesthetic and unique feature.
● ✔️ SIZE – Large Teacup: 17cm height, 25cm diameter, saucer 32cm diameter | Small Teacup: 15cm height, 14cm diameter, saucer 19cm diameter. Please note – because the planters are hand-made please allow for small variations in the dimensions.
● ✔️ 2 YEAR GUARANTEE – This pack of 2 Maison & White teacup planters come with 2 years manufacturer warranty.