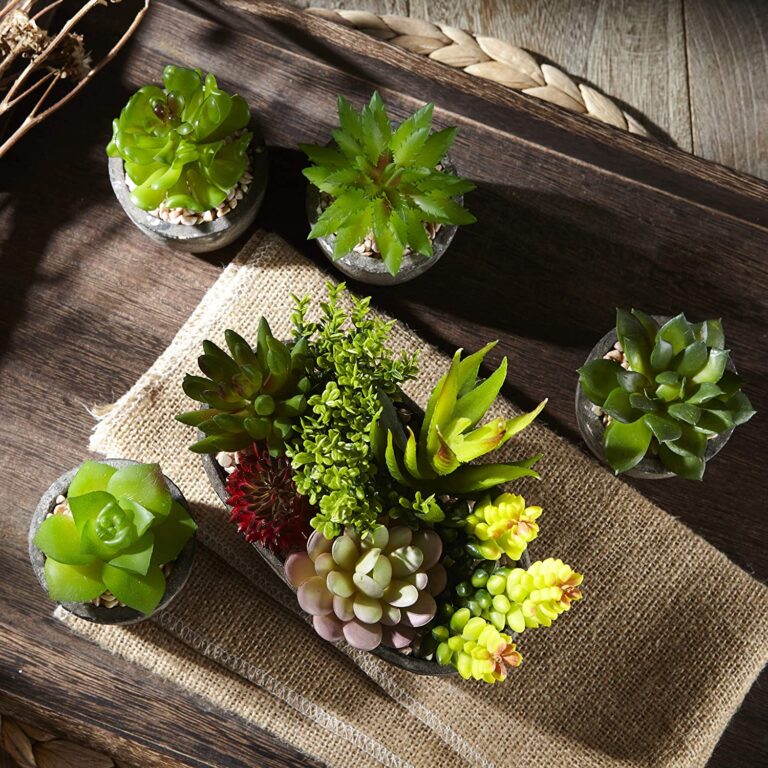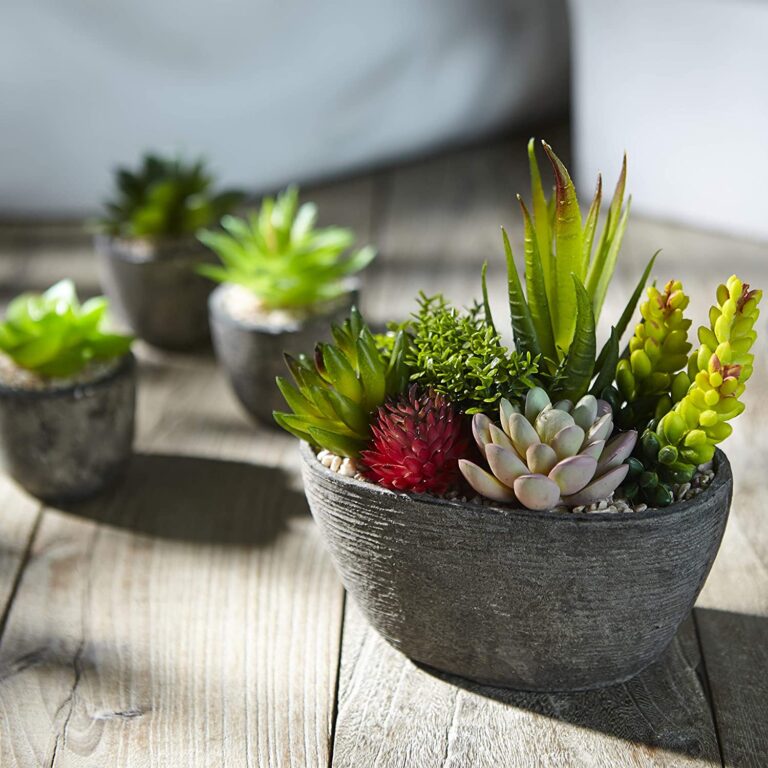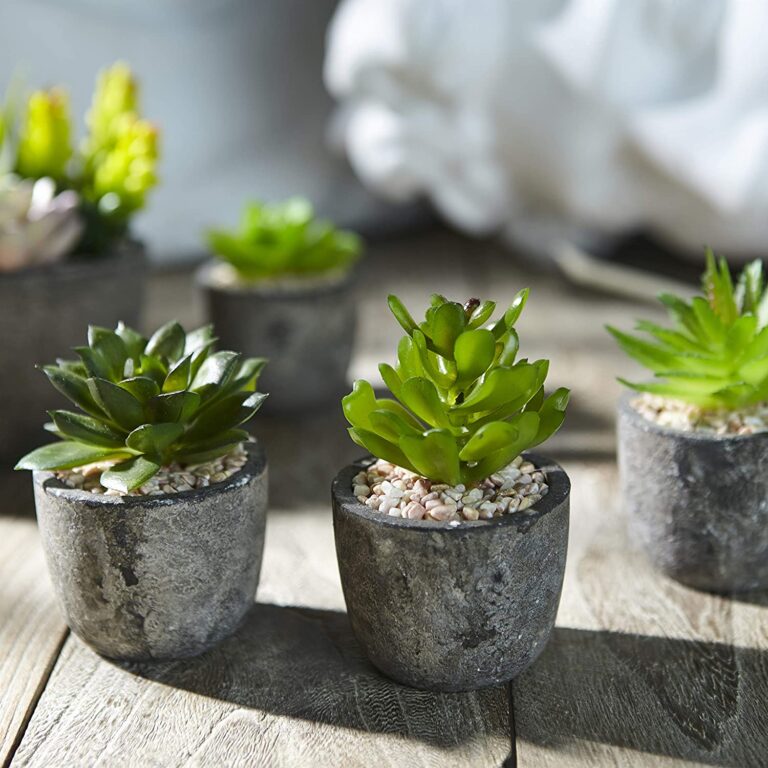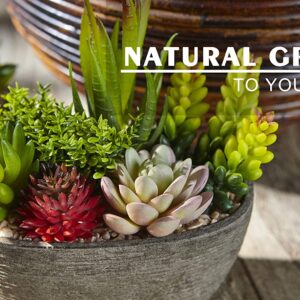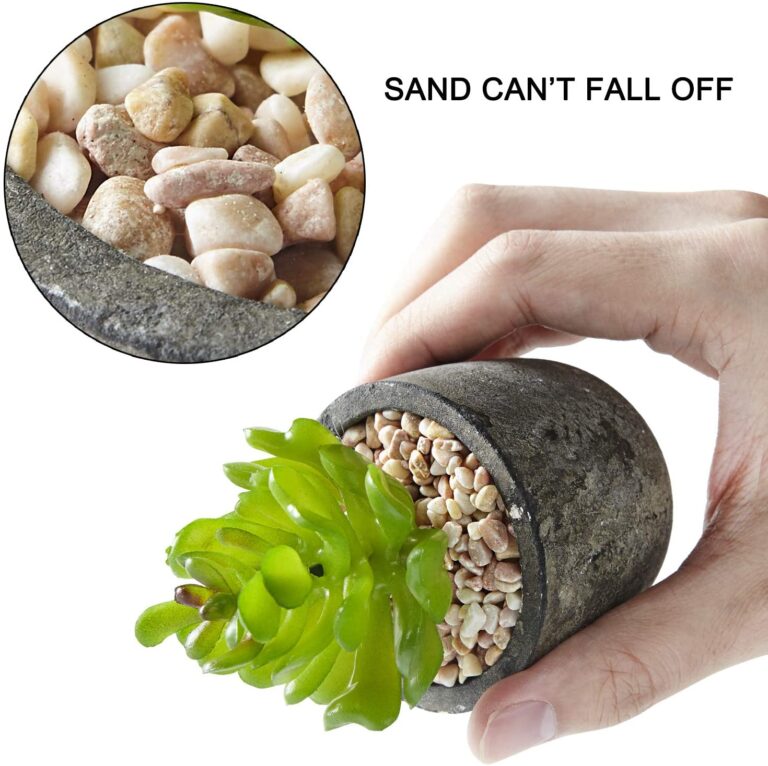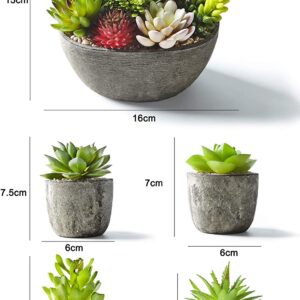 Jobary Set of 5 Artificial Succulent Potteds (Includes 10 Plants), Colourful and Decorative Faux Succulent Plants with Stones, Ideal for Home, Office and Outdoor Decor 
Product Description
● 【Rich Product Content】The set includes a large pot with 6 different succulents plants & other 4 small-sized green succulent with their own pot. They come in a variety of styles and are rich in content.
● 【Lifelike Artificial Potted Plants】Thanks to the premium materials, these artificial succulents are not only safe and non-toxic, but also with a realistic look, vibrant colours and realistic touch.
● 【Ideal for Lazy People】No need to maintain or care for them, they will always stay bright and beautiful year after year. Artificial succulent are the best choice for those who have no time for looking after live succulents.
● 【Original Design】 Flower masters carefully observe the growth of natural plants, choose a matching scheme with bright colors, design a unique artificial succulents potted combination, and match the exquisite stone to perfectly show the natural posture.
● 【Multi-Purpose Deco & Fantastic Gift】These artificial plant pots are easy to match other colors, designed for home and office decoration. Perfect for living room, bedroom, kitchen, bookshelf, desk, counter or any other places you want to add vitality. In addition, it is the ideal gift for everyone.