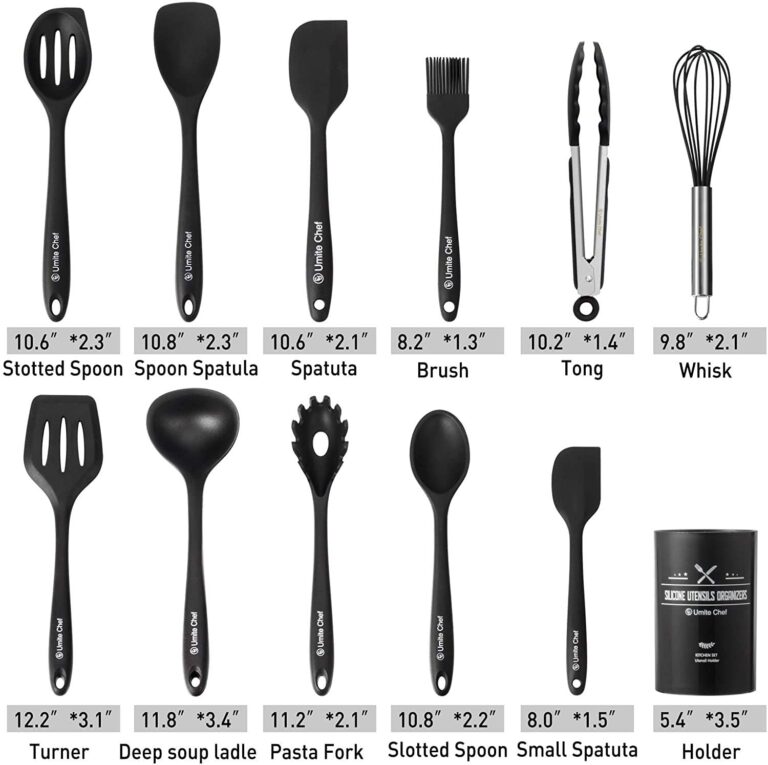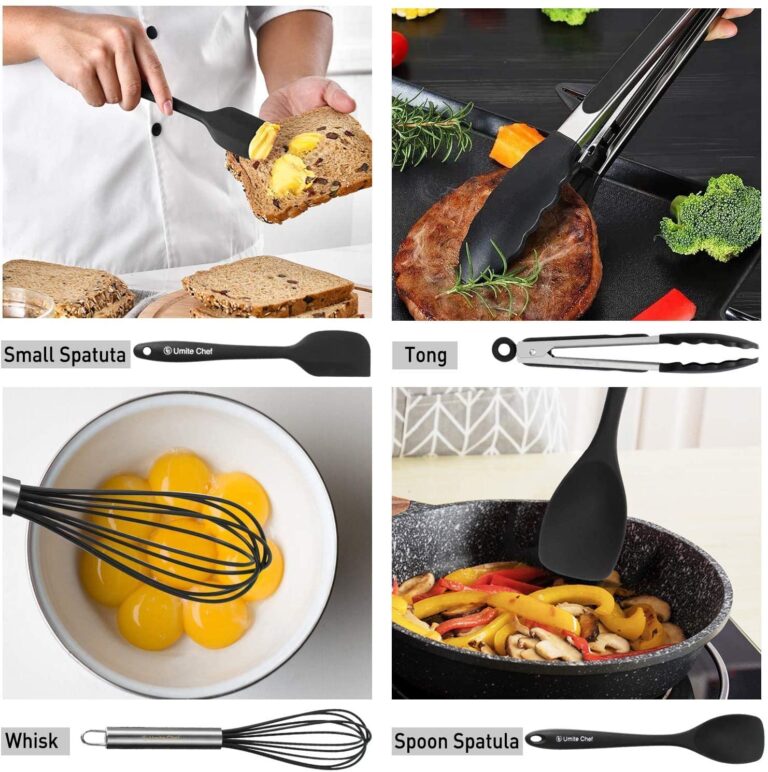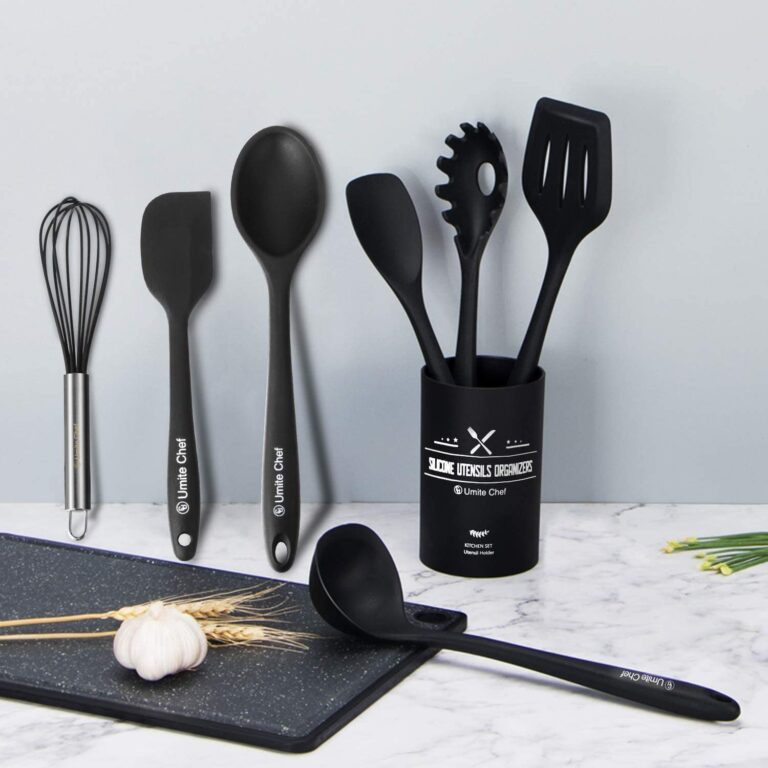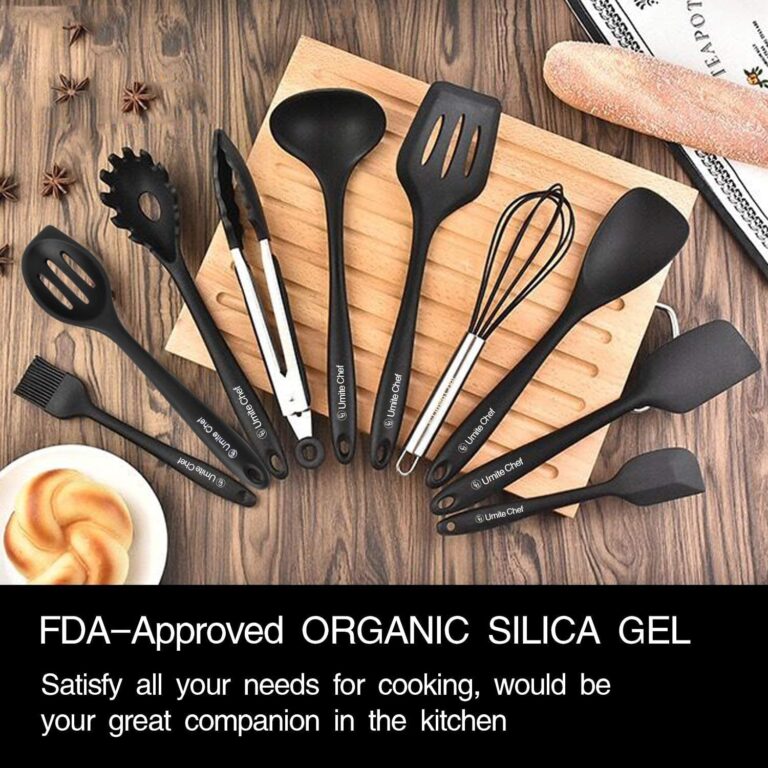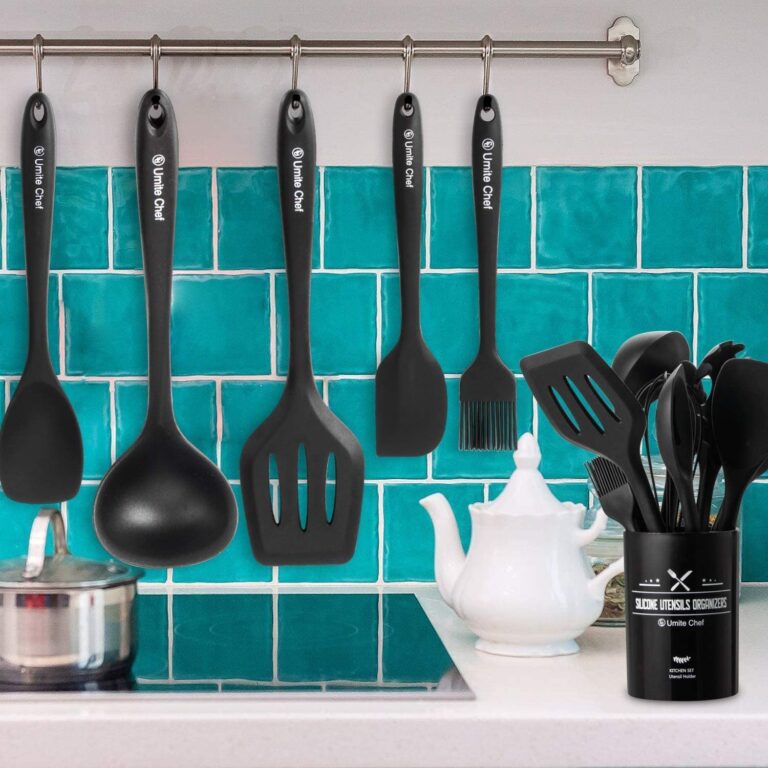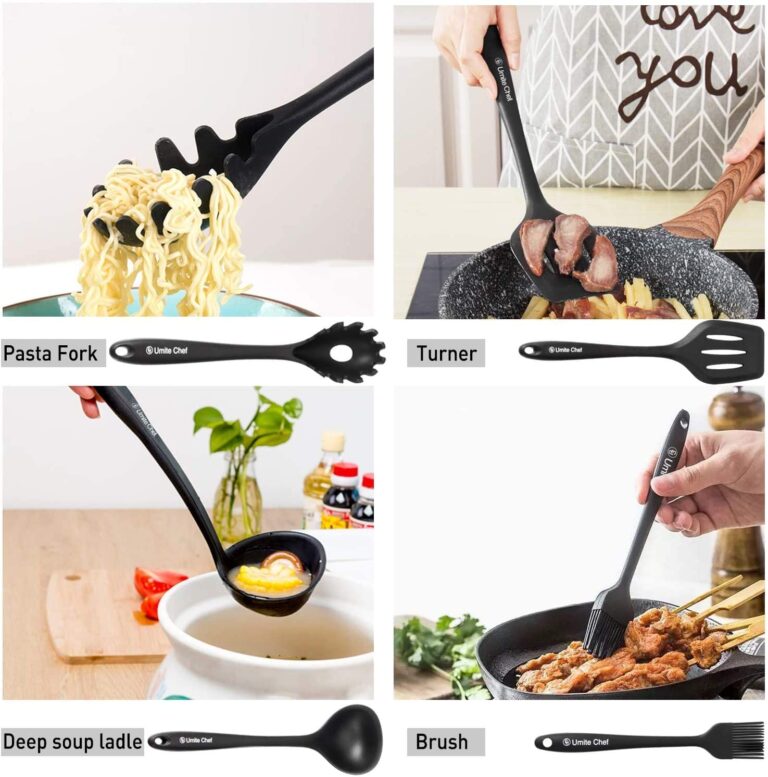 Kitchen Utensil Set – 12 Cooking Utensils Set- Colorful Silicone Kitchen Utensils – Nonstick Cookware with Spatula Set – Kitchen Tools Kitchen Gadgets with Utensil Crock by Umite Chef (Black)
Product Description
● ✅HEALTHY ORGANIC SILICA GEL: Our silicone utensils is made of all in best quality materials. BPA Free, Lead Free, allowing for safe and healthy cooking while protecting your coated cookware. Keep your expensive non-stick cookware or other cooking containers scratch-free. You can also use all the appliances with confidence. Nontoxic, Environment-friendly and Non-stick. We promise that our kitchen tools are 100% safe for you and your family's health
● ✅DURABLE & HEAT RESISTANT: Food grade silicone material durable than wooden or stainless or bamboo, which prevent from chipping, warping ,melting or any other damages. The cookware utensils won't chip, warp or melt like your old plastic kitchen utensils, not produce any hazardous fumes. Both the handle and nylon tops are heat-resistant up to 446℉ (230℃), Effortlessly cook the foods you want, no longer worry food will stick your cookware
● ✅ERGONOMIC DESIGN & WIDE USE : silicone kitchen utensil set is ergonomically designed. All-around silicone added to the softness, also prevent your hand being hurt during use. One- piece stainless steel core to enhance durability and toughness to keep the spatulas from bending or deformation. 11 Different shape for its unique function would be your great kitchen helper! A small hole on the handles for easy storage
● ✅PREMIUM KITCHENWARE YOU EVER NEED: We provide a kitchen spatula tools kit of 12 accessories that will help you with your absolute best dishes. 1 x Ladle, 1 x Pasta Fork, 1x Spoonula, 1x Slotted Spoon, 1 x Tong, 1 x Turner, 1 x Large Spatula, 1 x Whisk, 1 x Small Spatula, 1x Brush, 1 x Small Spatula, 1 x Holder, 1x Gift box. Satisfy all your needs for cooking
● ✅EASY TO CLEAN & UNIQUE KITCHENWARE: The Silicone Cooking Utensils Unlike plastic and rubber utensils that will easily melt, they can withstand temperatures up to 446°F, non-stick silicone cooking utensils won't scratch your expensive non-stick cookware, pots and pans, which means it's also easy to clean.