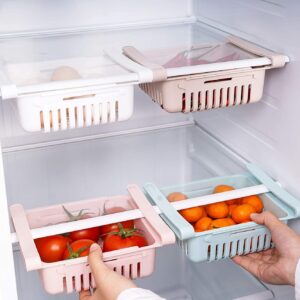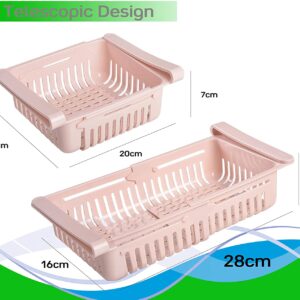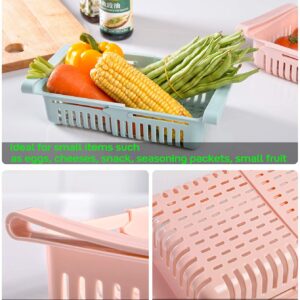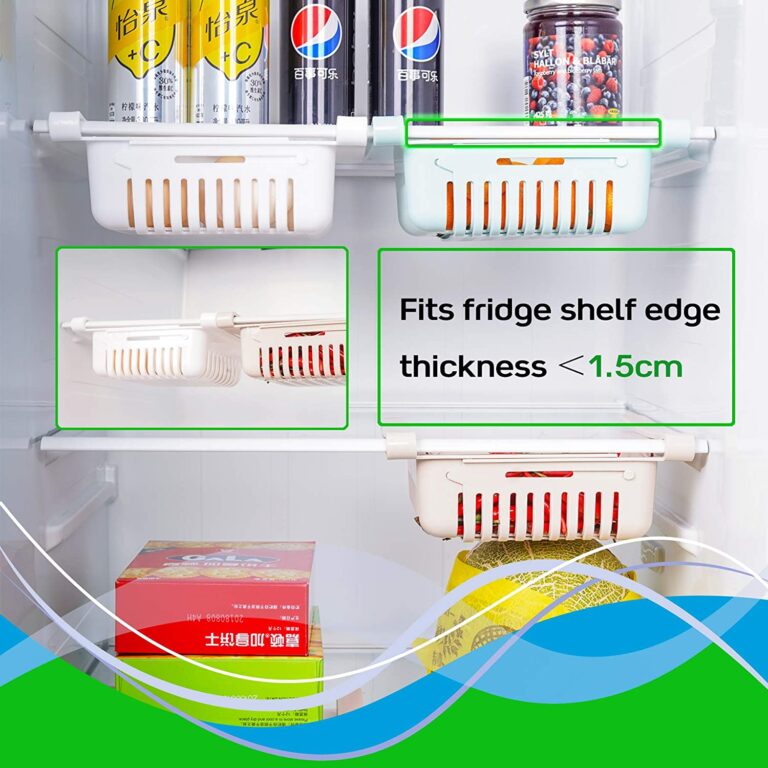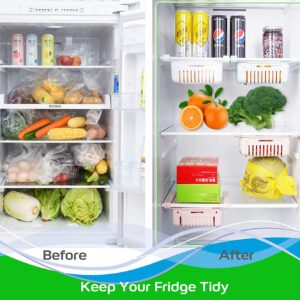 HapiLeap Retractable Drawer Organizer, Keep Tidy Shelf Organiser for Vegetables and Fruits (4 Pcs)
Product Description
● Material: Premium PP material, lightweight and durable food container, Sliding design, easy to glide in and out the foods,Mount it on the compartment of your refrigerator, maximize the utility of space.
● Perfect Size: The original size is 20cm x 16cm x 8cm, The extended size is 28cm x 16cm x 8cm. Retractable drawer type design can increase storage space to accommodate more foods. Ventilation holes design, rapid leachate water, effective to prevent bacterial growth.
● Multi-purpose Storage: This storage rack can save space, keep food fresh and organize your food/drinks/small parts; They used for refrigerator, freezer, table, desk, cabinet, Also ideal for table and desk to store and organize your food, or deal with small things.
● Package Included: 4pcs plastic fridge storage rack; Color: Pink, Blue, Khaki, White. Fit for Fridge Shelf Under 0.8″
● 30 Day Warranty: We stand by our drawer organizer ability to make your refrigerator tidier and efficient. It's important to us that you're happy with your HapiLeap purchase. If you're not totally satisfied, or simply just change your mind, you can return your products. Please feel free to email us if you have any issue might need help, we will help you asap.