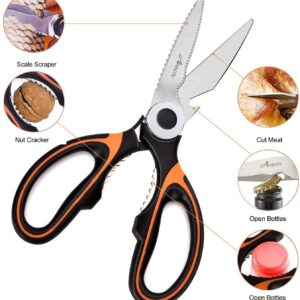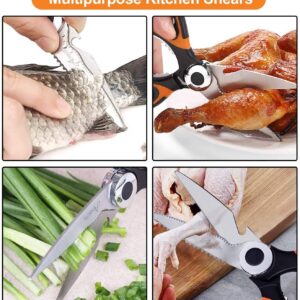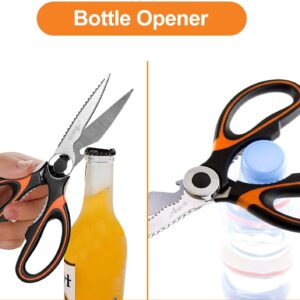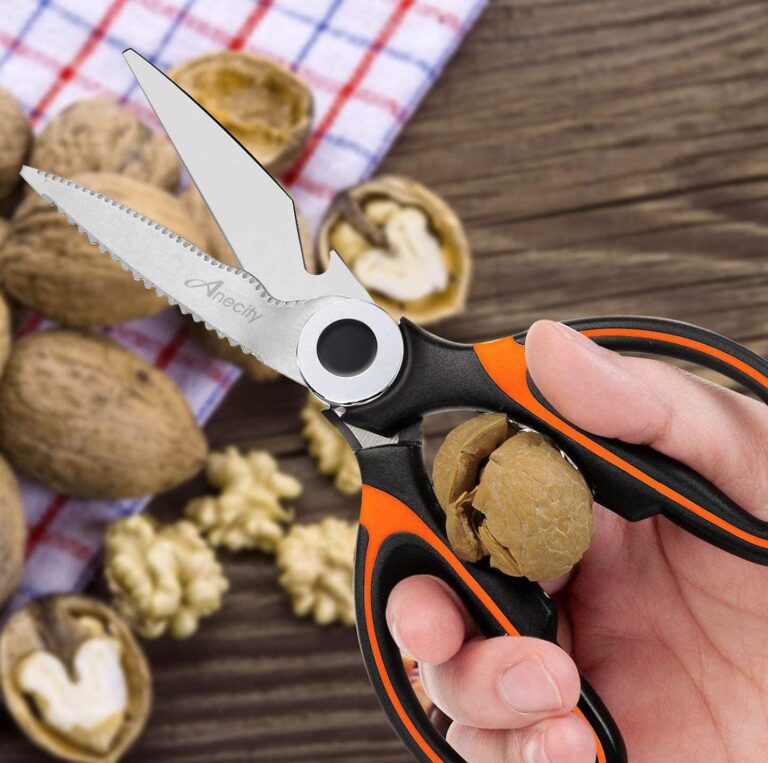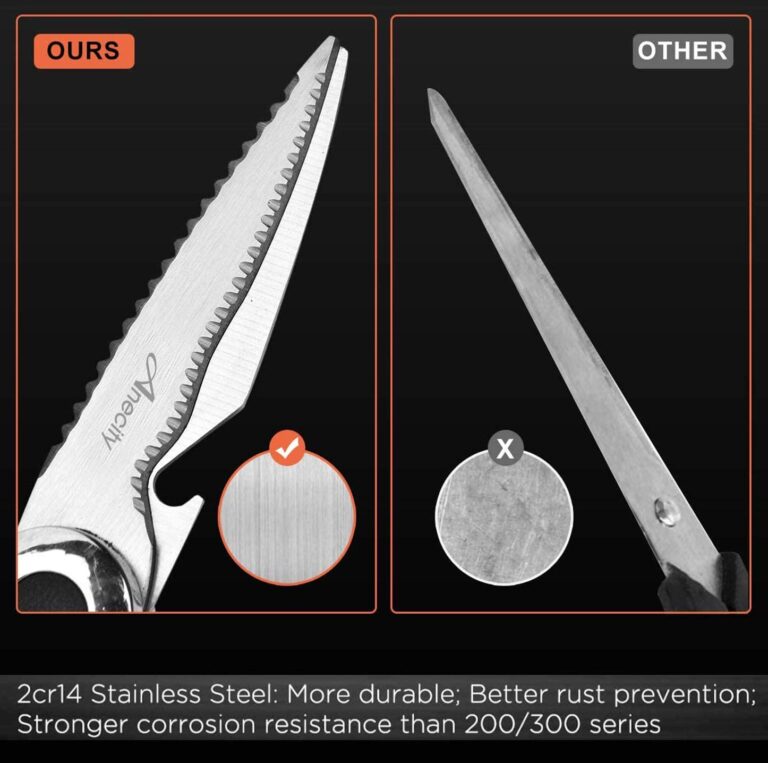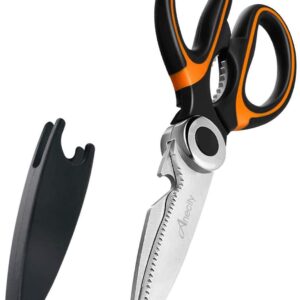 Heavy Duty Kitchen Scissors, Sharp Kitchen Scissors Multipurpose Utility Stainless Steel Scissor, Kitchen Shears for Chicken, Poultry, Fish, Meat, Vegetables, Herbs, BBQ, Bones, Flowers, Nuts
Product Description
● ❤[MULTIFUNCTION Sharp Scissors]: Kitchen scissors are made of high-quality stainless steel, corrosion resistant, really sharp and durable. you can get the best cutting effects with minimal effort and can be used for cutting meat, chicken, poultry, fruits, fish scale, vegetables, herbs and so on. Really good cutter for pizza and pasta, and easily used as nutcracker and bottle opener.
● ❤[2CR14 STAINLESS STEEL]: Our kitchen shears are made of updated 2CR14 stainless steel, is professional high carbon stainless steel compared with 200/300 steel series, 2cr14 stainless steel is more durable and higher hardness not easy to fracture with better rust prevention and stronger corrosion resistance. and it is sharper than ordinary scissors.
● ❤[REMARKABLE PERFORMANCE & BUILT-IN BOTTLE OPENER]: The kitchen scissor has micro-serrated blade edges which provide non-slip cutting for various different kitchen tasks. The serrated section in easy-grip handle for opening tough sealed bottles or even cracking nuts! Plus 'pop top' bottle opener in the blade for fast & easy opening of bottles and jars.
● ❤[COMFORTABLE HANDLES & BLADE COVER]: Handles of the scissors is ergonomic TPR handles, Comfortable easy grip for both right and left-handed chefs, you will feel comfortable and firm in hand. The handle is nonslippery, meanwhile, it's recyclable and environment-friendly materials. and the protective shell of the blades can protect it from damaged can also avoid hurting yourself.
● ❤[DISHWASHER SAFE & IDEAL CHOICE]: Our kitchen scissors go through a rigorous inspection and testing to ensure our customers receive a quality kitchen heavy-duty scissors. These kitchen scissors are dishwasher safe. If you are not satisfied with our shear, Please contact us.