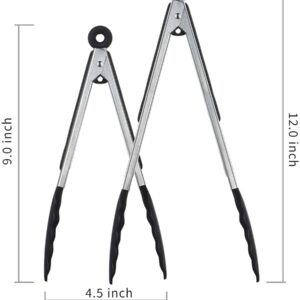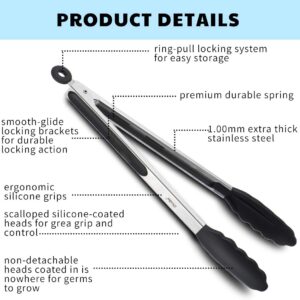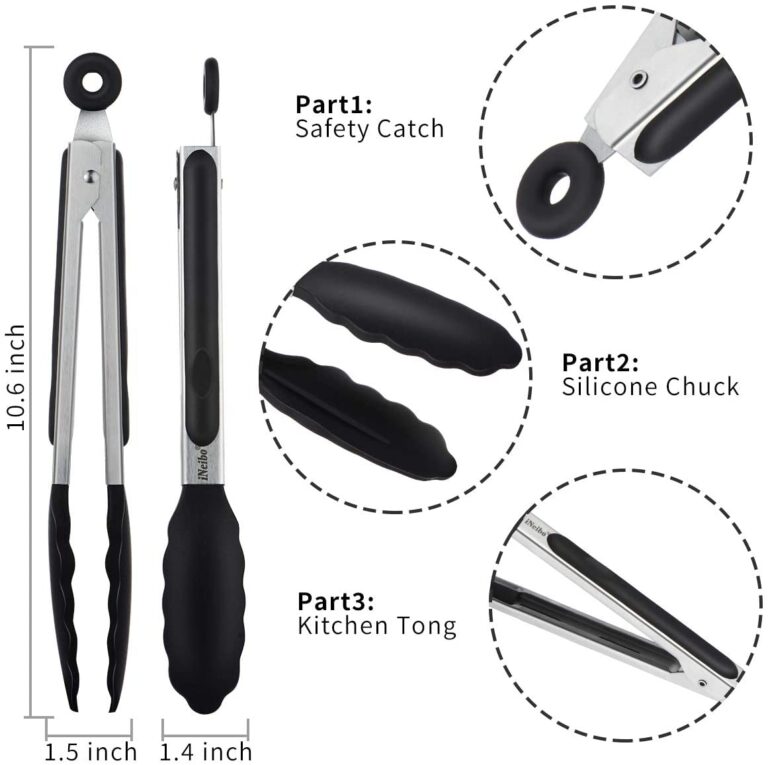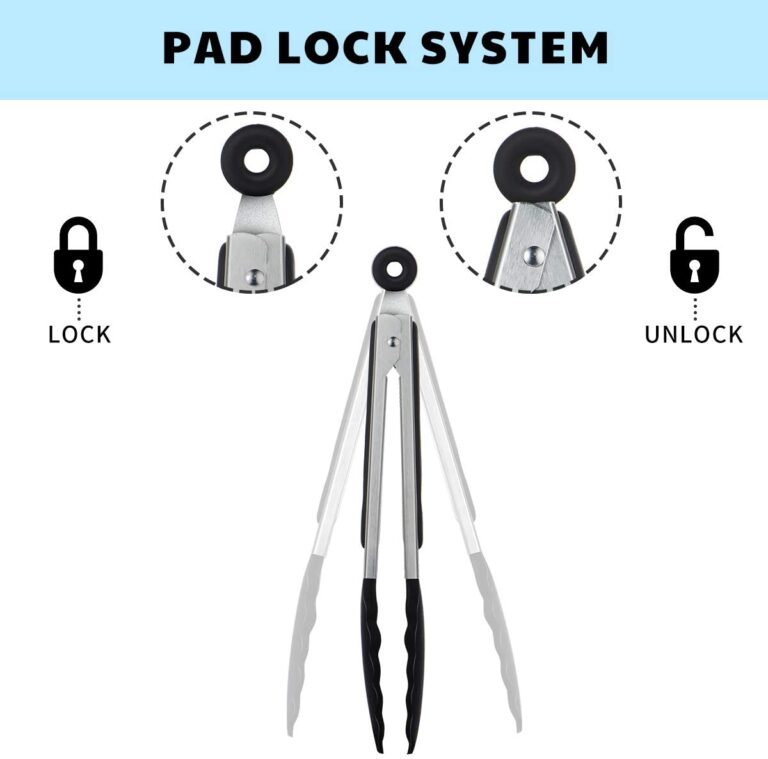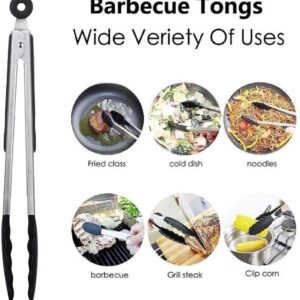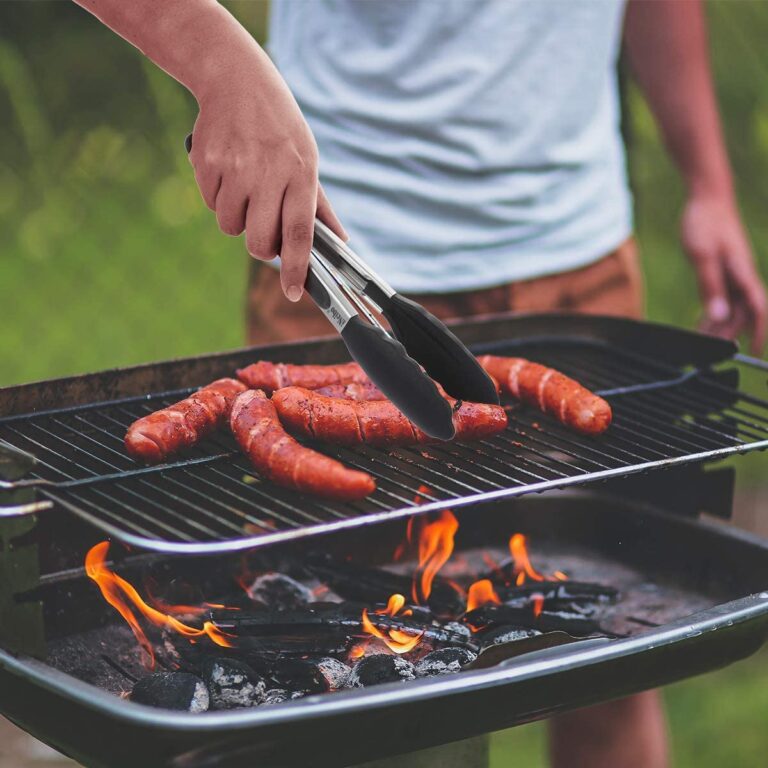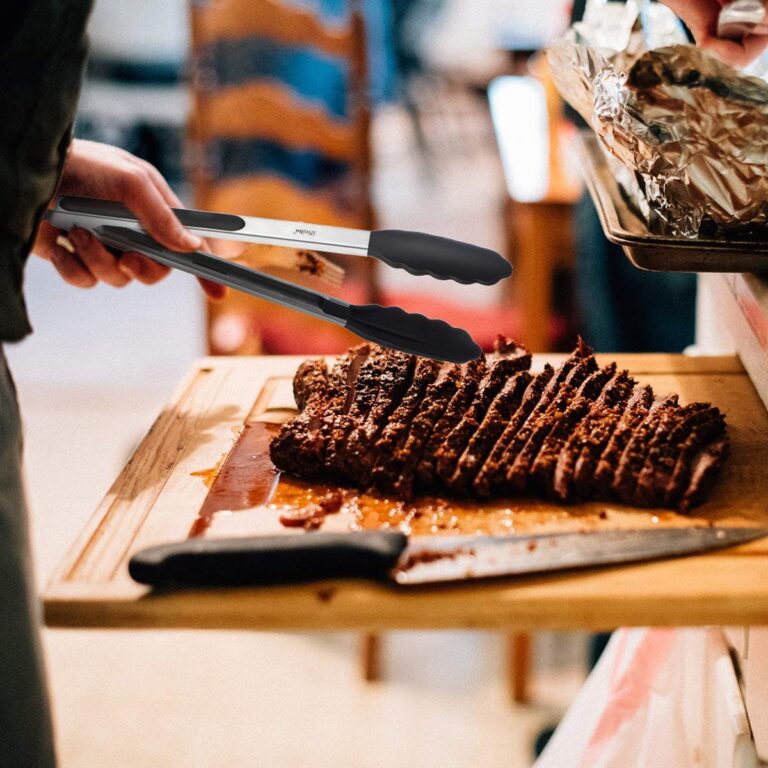 iNeibo Kitchen Premium Silicone Tongs – Pack of 2, 9″and 12″ – Non-slip & Easy Grip Stainless Steel Handle – Smart Locking Clip – Heat Resistant, Food Grade – Handy Utensil For Cooking, Serving, Barbecue, Buffet, Salad, Ice, Oven (Black)
Product Description
● High quality barbecue tongs from iNeibo. Fine craftsmanship, innovative functionality and a contemporary design make these tongs the perfect tool for a successful barbecue evening.
● Tongs made of high quality stainless steel and food grade pure silicone material. Durable. Heat resistant up to 240 °C.
● The perfect kitchen helper for cooking, grilling, salads or the oven.
● The ergonomically shaped handle is coated with anti-slip rubber; the ideal tension spring ensures easy handling of food items.
● The tongs are lightweight, making them easy to work with over an extended period of time.