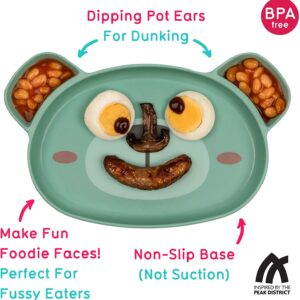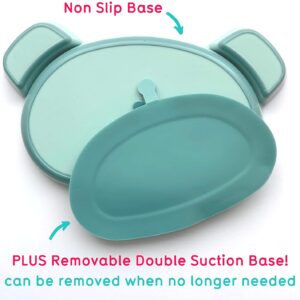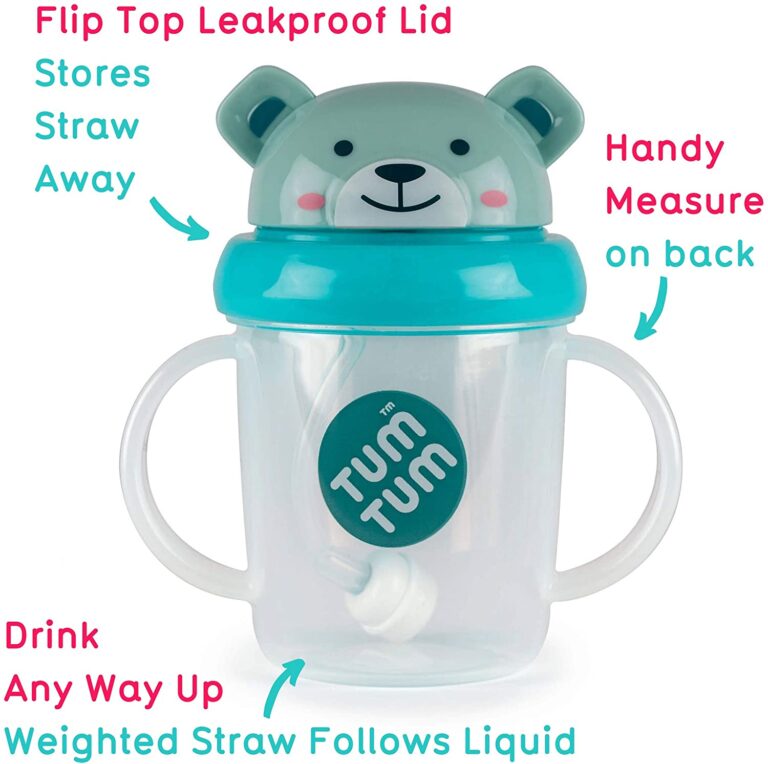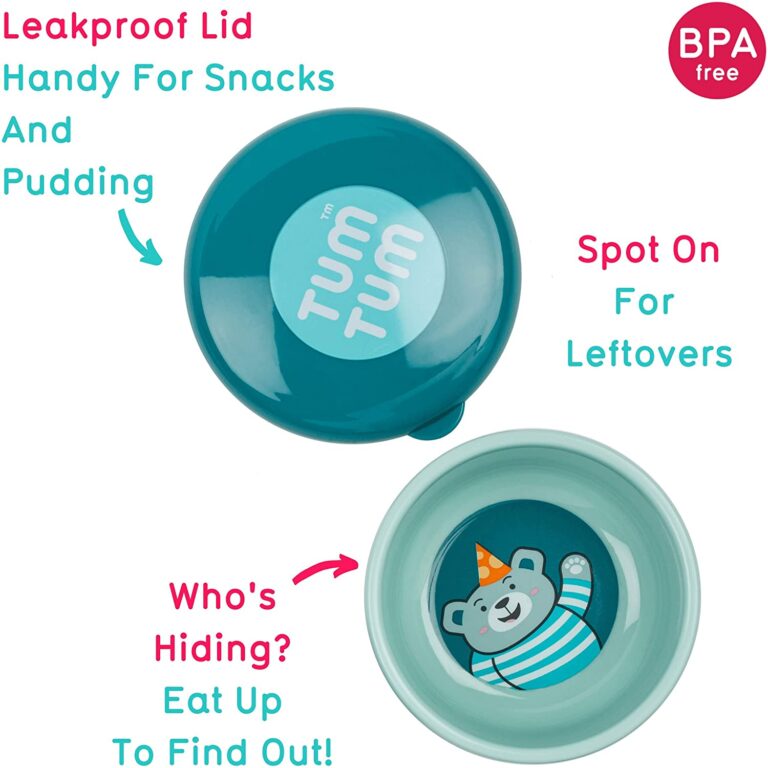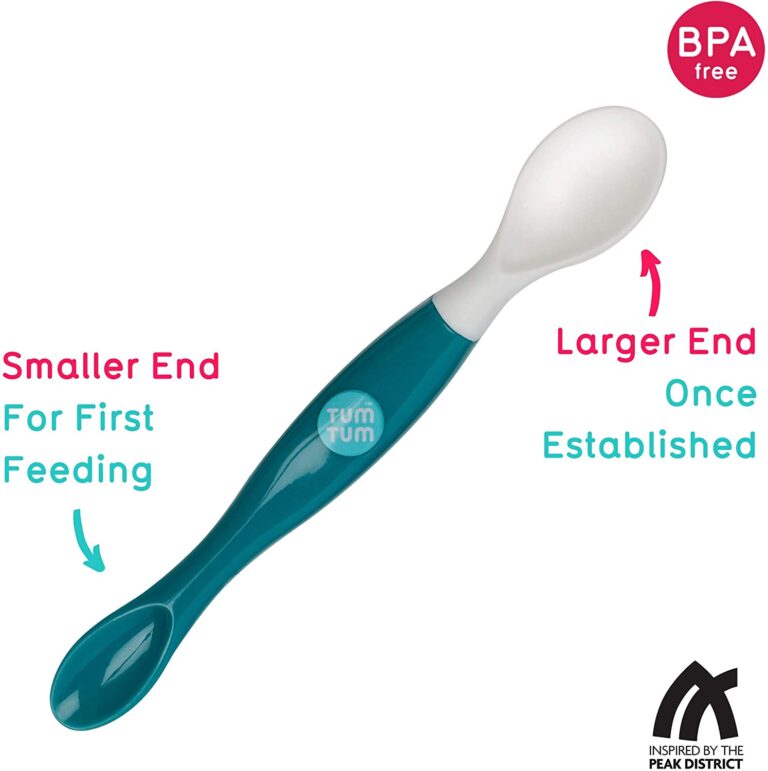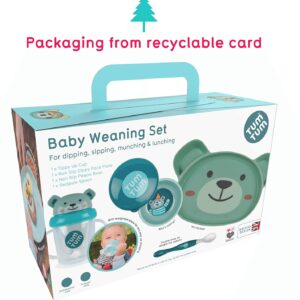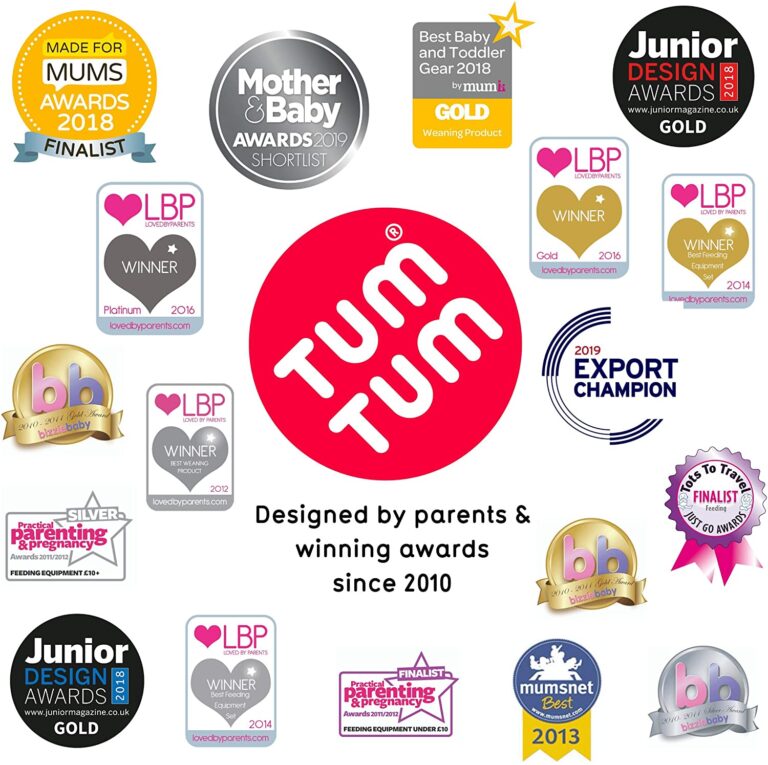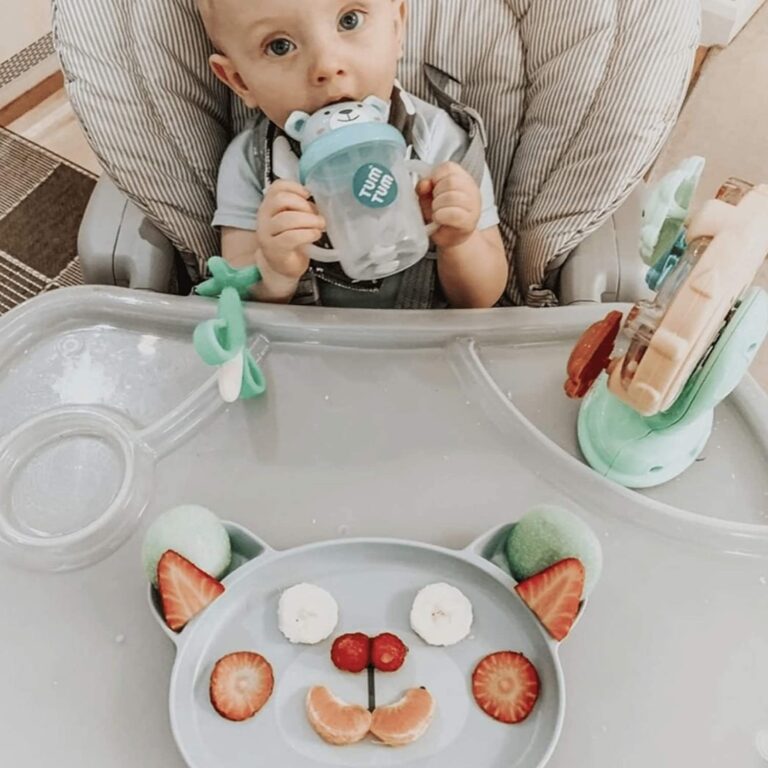 TUM TUM Baby Dinner Set for Weaning, Baby Weaning Set inc. Baby Suction Plate, Bowl, Spoon & Sippy Cup (Boris Bear)
Product Description
---
Product Description
Big design for little fingers.
TUM TUM is a family business based in Buxton in the beautiful Peak District. We have two daughters who wanted to be very independent at a young age; yes great thanks, we know! They wanted to feed themselves with their own cutlery, but had a little more enthusiasm than expertise… It's a tricky business trying to get food from bowl to mouth when you're little! Struggling to find a decent set of children's cutlery, we decided to design our own. Cups, bowls, plates and travel products soon followed, all with little design details built in to make it easier to self feed.
Our Baby Weaning Set is a complete set of everything needed for first weaning. All you need to add is some food. Let your imagination run wild!
The bear shaped plate, is not only great for creating fun faces with food, it also has ears for dunking sauces (hummus, yoghurt, purees) or small fruits & vegetables and has a non slip silicone base to stop it from sliding on the table.
Tippy Up Cup
The nifty Tippy Up Cup has a weighted straw for drinking any way up. The weight follows the liquid. A simple flip top lid bends the straw over when not in use (e.g. for carrying around in a bag), keeping the straw hygienically clean but also preventing any of the drink from escaping.
The straws can be cleaned by washing in hot water with a mild detergent. You can clean by any of the following methods:-
1. Run the straw under the tap and rub it up and down between your fingers to remove any residue.
2. Fill the cup with hot soapy water. Close the lid and shake it. When you open it, the water will squirt out of the straw, giving it a 'pressure clean'.
3. Using the TUM TUM cleaning brush.
Lidded Peepo Bowl & Swapsie Spoon
The lidded Peepo bowl is handy for transporting snacks on the go and is also an ideal size for pudding! Eat up to find the cheeky bear hiding underneath!
The double ended Swapsie Spoon is ideal for either self feeding or spoon feeding those last few bits in. It works well as a 'dipper' for sloppy foods such as yoghurt.
Easily Wrap-up-able
Beautifully packaged, with a fold down handle the TUM TUM Baby Weaning Set makes an ideal gift. Perfect for baby showers, christenings and Christmas prezzies.
There is also a wider range of single cups, spoons, plates and bowls available.
Spare straws and a cleaning brush can be also be purchased separately.