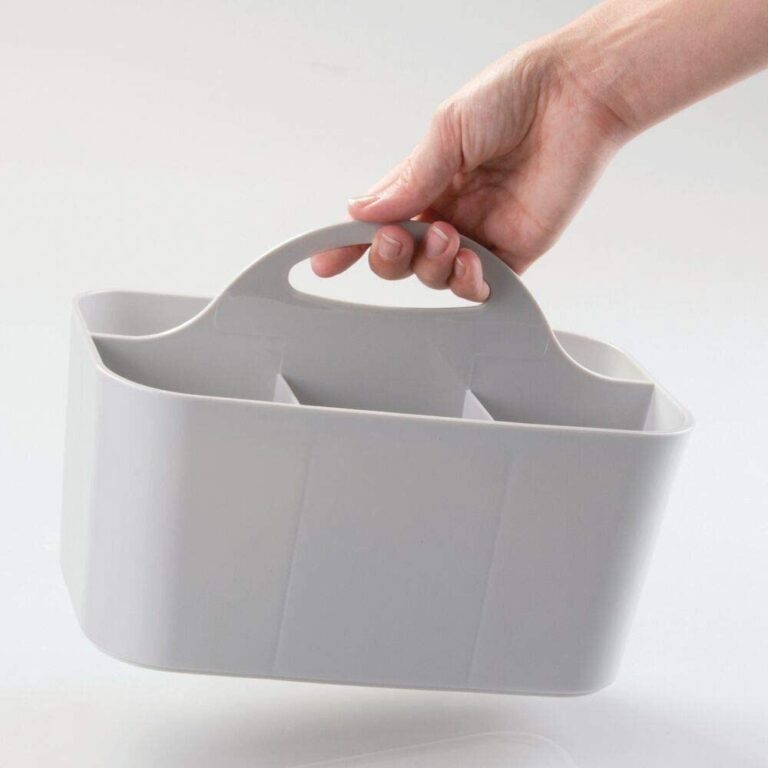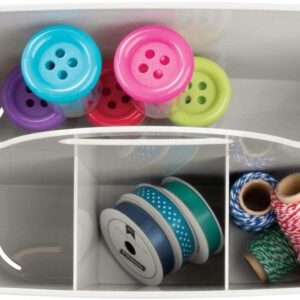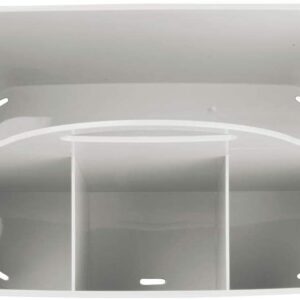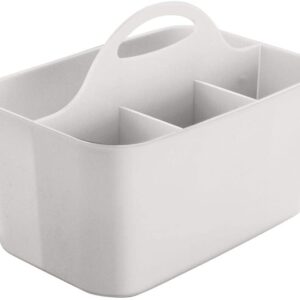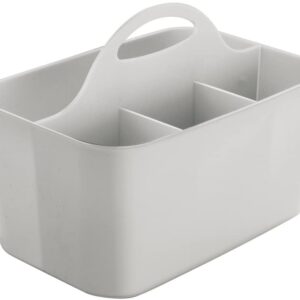 mDesign 4 Compartment Desk Caddy – Art Caddy with Handle for Pens, Pencils, Paper, Highlighters, etc – Drawer Organisers for Desk Organisation – Stationary Organiser – Light Grey
Product Description
● MORE ORDER: An office organiser that keeps your desks looking sleek and tidy. Perfect for use in larger desk drawers, on top of the desk, on a shelf, or tucked into a closet until you need it.
● HIGH-QUALITY: Made of durable plastic in light grey these plastic storage containers neatly hold your objects in place and reduce clutter.
● VERSATILITY: Whatever your desk storage needs, this desk organisation system can handle it. Use them for pens, paper, pencils, highlighters, staplers, etc.
● UNIVERSAL DESIGN: The drawer organiser features a universal design that allows for use many situations! Perfect as kitchen drawer organisers, or even as a vanity caddy.
● FITS IN ANY SPACE: At 15.3 cm x 24.8 cm x 17.3 cm the desk drawer organiser is practical without being bulky or obtrusive.