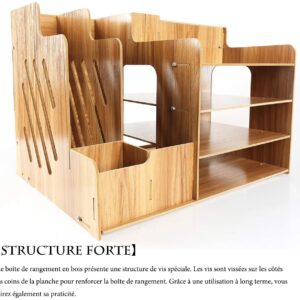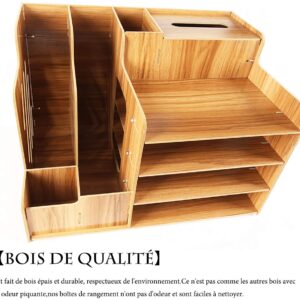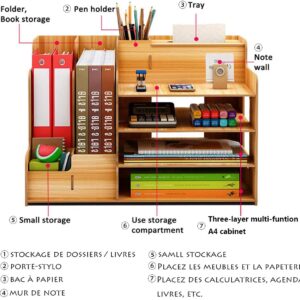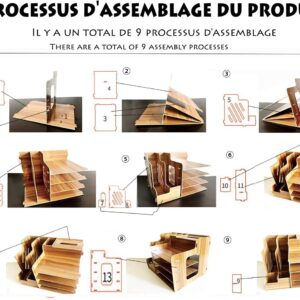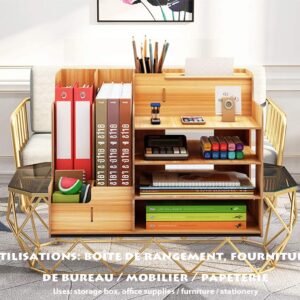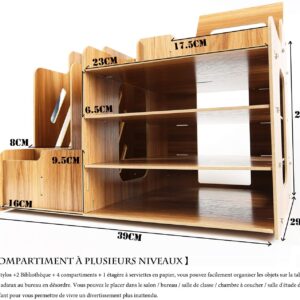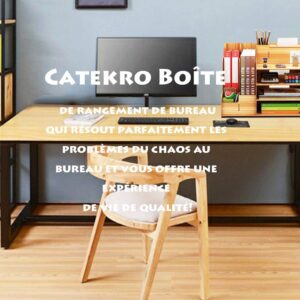 Catekro Office Desktop Storage Box Dormitory Desktop Rack Office Supplies Folder Information Bookshelf Paper Storage Box Cherry Wood Large Capacity (Cherry Wood)
Product Description
● 【Multifunctional】 – Hello, buy our storage box, we will send you a mobile phone holder. And the storage box can also store many things: file / stationery / book magazine / notebook / cosmetic, etc. Suitable for men, women, children and the elderly.
● 【Easy to assemble】 – Simply assemble the panels in the order in which the instructions are installed. And it will not take long to assemble this beautiful storage box. During the process we can get together with children and enjoy the pleasure of the editing process.
● 【Strong structure】 – This wooden storage box has a special screw structure. The screws are screwed to the sides and corners of the board to reinforce the storage box. Through long-term use, you will also feel its practicality.
● 【Quality wood】 – It is made of thick and durable wood, eco-friendly.It's not like other woods with a pungent smell, our storage boxes have no smell and are easy to clean.
● 【Multilevel compartment】 -2 pen holders +2 Bookcase + 4 compartments + 1 paper towel rack, you can easily organize items on the table, say goodbye to the messy desk. You can place it in your child's living room / office / classroom / bedroom / study room so you can enjoy more unexpected entertainment.