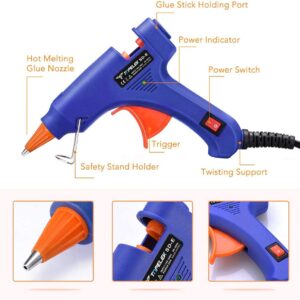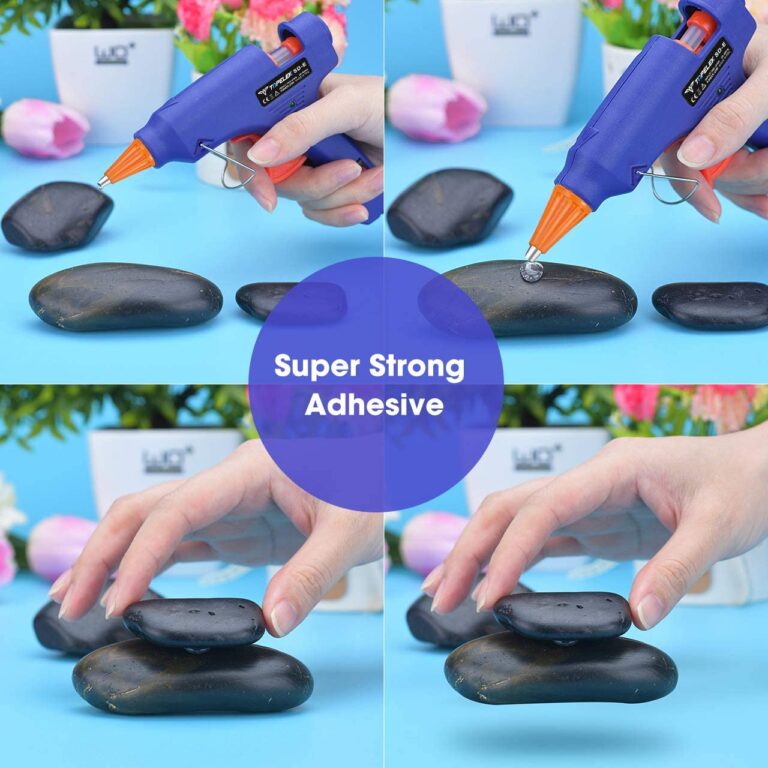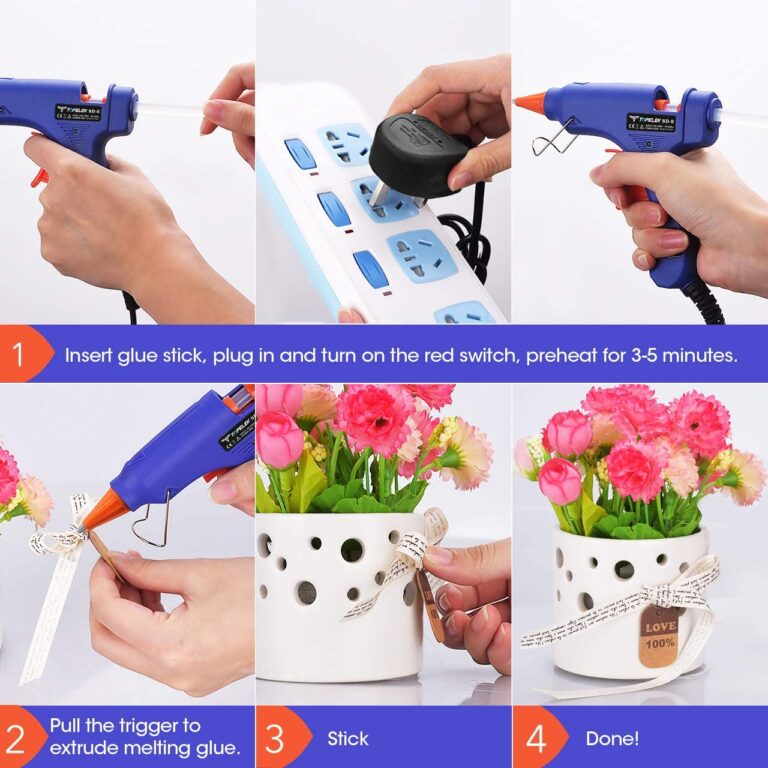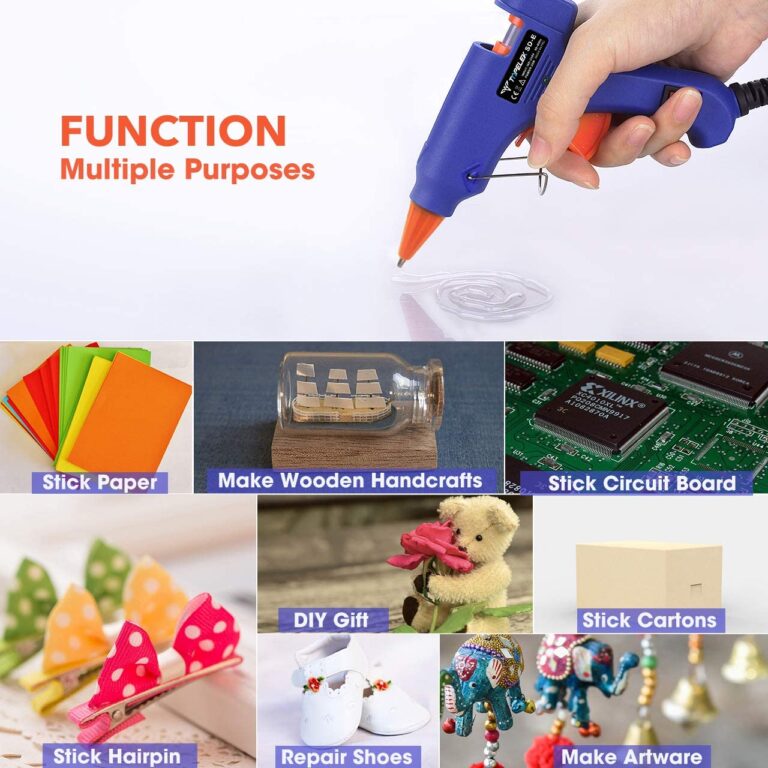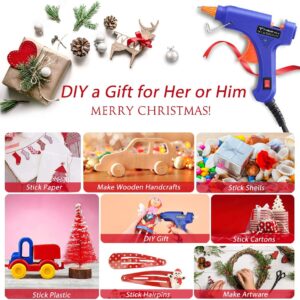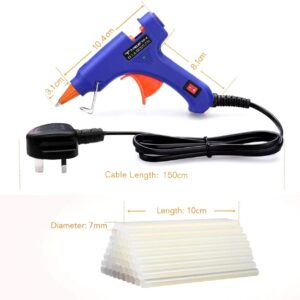 Hot Glue Gun, TOPELEK Heats Up Quickly 20W Mini Heating Hot Melt Glue Gun with Sticks(50pcs 100mm), ON-Off Switch for DIY Arts, Hobby, Craft, Home Repairs, Fabric,Wood, Glass, Card, Plastic
Product Description
---
Product Description
Hot Glue Gun: Your New Secret Weapons for Arts & Crafts and Quick, Easy Patch-ups!
Many Cool Things You Can Do with A Hot Glue Gun
1. DIY creative birthday gifts for the one you love
2. Secure picture frame onto wall without nails
3. Create a seal
4. Assemble small models
5. Waterproof LED lights
6. Fix sandals, toys, loose desk legs, loose desk drawer, etc.
7. More purposes of the glue gun can be found on the internet and in your mind
Can Be Applied to Many Sorts of Different Materials
The hot melting glue can be used to bond a great diversity of materials such as wood, plastic, glass, metal, stone, ceramic, shell, brick, paper, wicker, lace, cotton, fabric.
Attention:
1. Do not pull out the glue stick from the back of the gun. If there is partially used glue stick in the gun, please finish that stick before inserting a new one.
2. Please turn off the red switch and use the metal holder to keep the nozzle downward after each use.
3. If the glue gun does not work continuously for 15 minutes, please cut off the power supply.
4. Do not disassemble or modify the glue gun.
Specifications:
About Glue Gun:
Material: plastic & aluminum
Color: Blue or Black | Power: 20W
Size: approx 13.5cm(Length) x 11cm(Width)
Preheating Time: 3-5 minutes
Working Voltage: 100V-240V
Cable Length: approx 1.5m
Nozzle Internal Diameter: 1.5mm
About Glue Stick:
Quantity: 50pcs
Color: transparent
Main Contents: EVA resin, tackifying resin, wax, antioxidant
Diameter: 7mm
Length: 100mm
oftening Point: 80°C
Package Contents:
1 x Glue Gun with UK Plug
50 x Glue Sticks