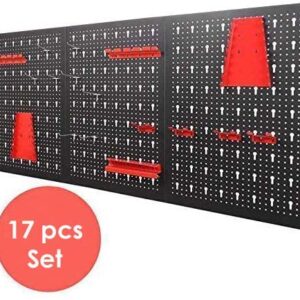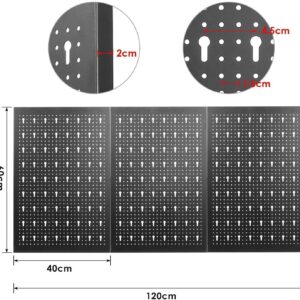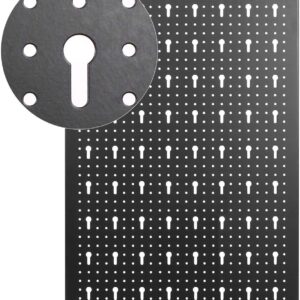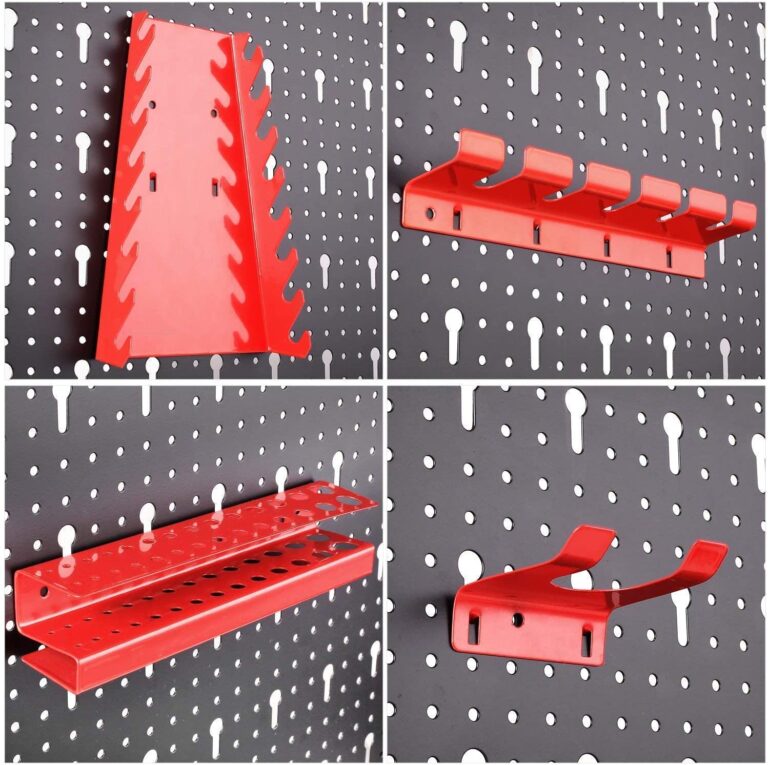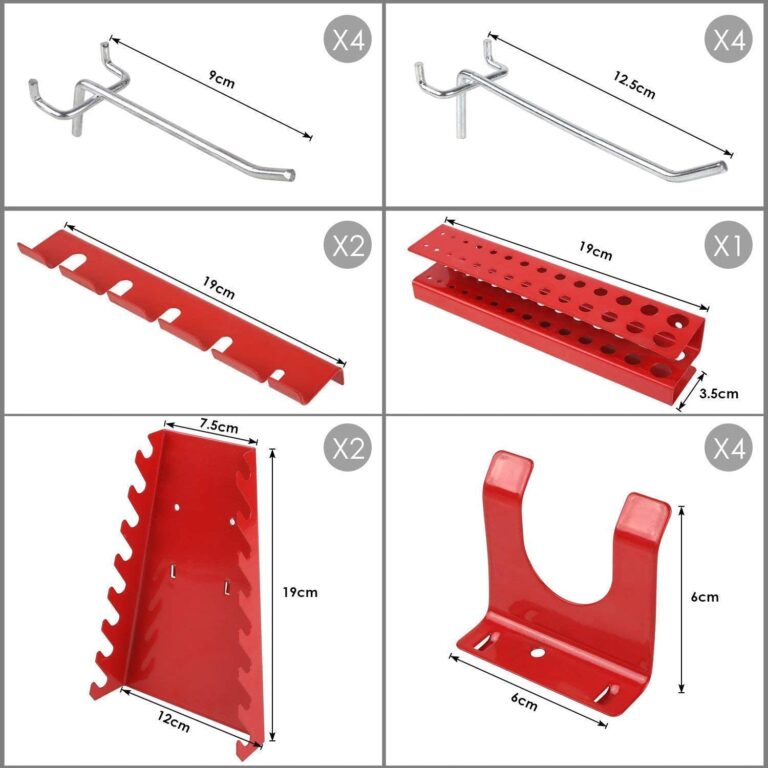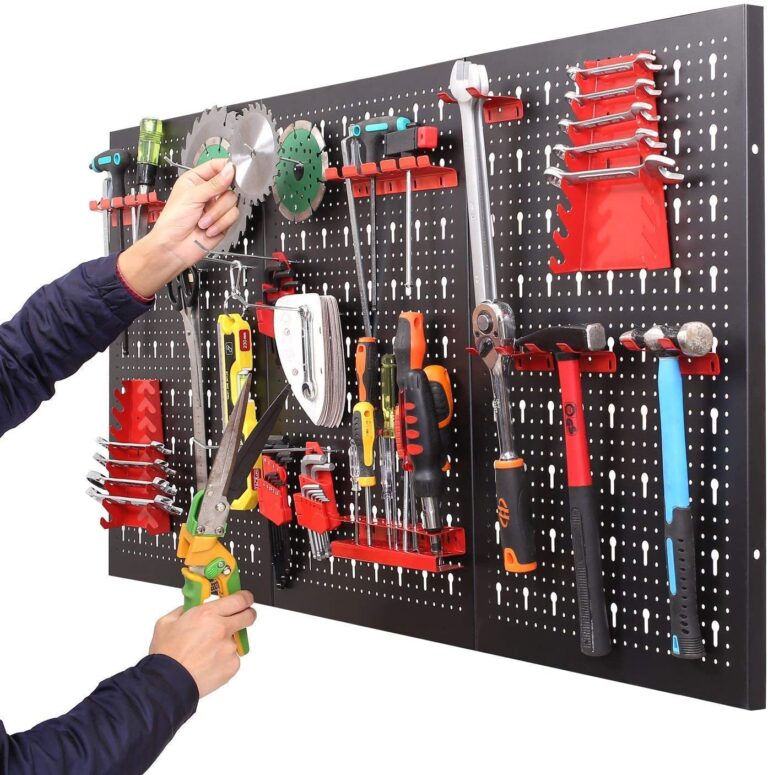 FIXKIT Metal Peg Boards with 17 Hook Set, 120 x 60 x 2cm Pegboard, Mounting Tool Organiser for Shed Garage Workshop
Product Description
● ▶【HIGH QUALITY METAL AND STURDY BOARD】: Can hold different sizes and shapes of tools and an ideal durable tool for long term use. Metal board and accessories can hold heavier and larger size tools. High quality metal material will not be easily deformed and the color will not fade. A cost-effective tool for your family and workshop.
● ▶【MAKE FULL USE OF SPACE】: 17 different shapes of well-thought out accessories make it possible to store different sizes and shapes of tools, and make full use of wall space. User-friendly perforation design of the holes on the board, by adjusting the position of the accessories, you can easily arrange space for your tools.
● ▶【POWERFUL WALL TOOL ORGANISER】: Can be installed at home, garage or workshop, can store different types of items. Keep your space tidy. Display all the items on the wall, no need to be worried about wasting time.
● ▶【AVANT-GRADE DESIGN】: Black and red color design for professional tools and make your space looks more fashion.
● ▶【SIZE INFORMATION】: Three perforated panels: 120 x H 60 cm, Individual hole wall: 40 x H 60 cm.