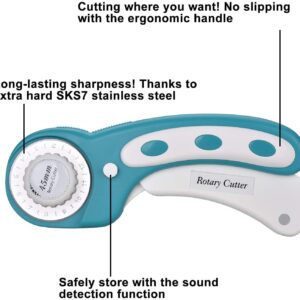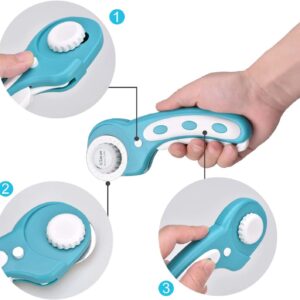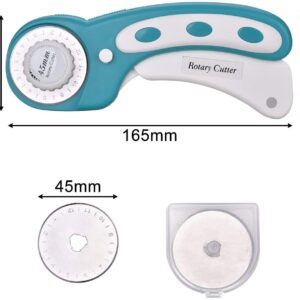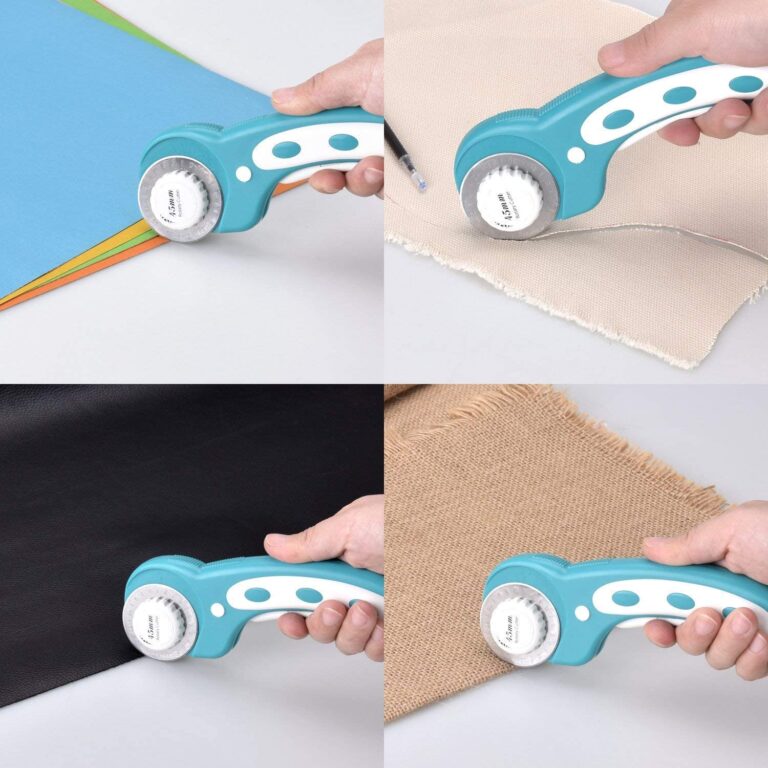 DealKits 45mm Rotary Cutter Set Handle Rolling Cutter with 3 Extra Blades and Safety Lock, Sewing Accessories and Supplies for Cutting Fabric Paper Leather Scrapbooking Quilting(Left & Right Hand)
Product Description
The ideal tool for your cutting operations.
DealKits 45mm Rotary Cutter is designed to deliver premium comfort and safety to users. The blades are made of high-quality SKS-7 steel, which can cut through up to six layers of fabric at the same time. Suitable for cutting denim, vinyl, leather, cotton, paper, and other fabrics, smoothly, effortlessly without loose edges and threads. No strings are left behind, as it cuts clean and fast.
The 45mm Rotary Cutter boasts a double safety design.
DealKits 45mm Rotary Cutter has a small safety button that locks the handle which can prevent the knife from appearing when not in use. Besides, it packs a trigger-like safety handle that controls the blade for user safety. You only use the blade when you pull the trigger. The ergonomic trigger handle gives you a comfortable and firm grip on your cutter during tasks. The tension holding washer on this blade is sturdy and does not bend like in other brands.
DealKits cutter comes with four blades in the pack, so you always have spares to use. It is also compatible with most blades on the accessories market. This excellent value product makes a thoughtful gift idea for loved ones during birthdays, weddings, bridal and baby showers, and other occasions.
Package including:
1 x 45mm Rotary Cutter
3 x EXTRA BLADES
Worry-Free Warranty:
All DealKits products are backed by our 45-Day Money Back Guarantee and 24-Month Product Replacement Warranty. Please feel free to contact seller for any product or order problem.